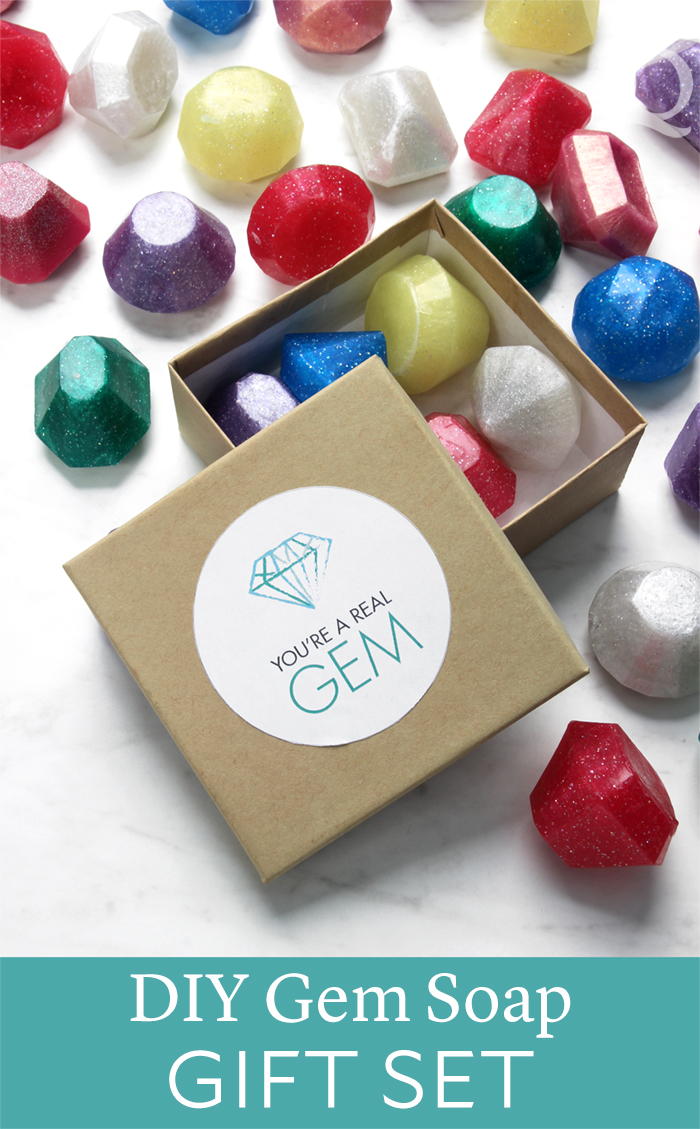 Gems and crystals make great gifts. If your budget doesn't allow for the real deal, soap gems are a great alternative. The Silicone Gemstone Mold creates perfectly-sized bars to put in a gift box or bag.
These gem soaps are simple to make and great for beginners. They're easy to customize with color and fragrance to suit your preference. If you're giving them as gifts, a variety of colors look lovely in a gift box. Or, create the recipient's birthstone for an extra thoughtful touch. To help make your gift wrapping pop, print this "You're a Real Gem" label template on label paper and apply to your gift box.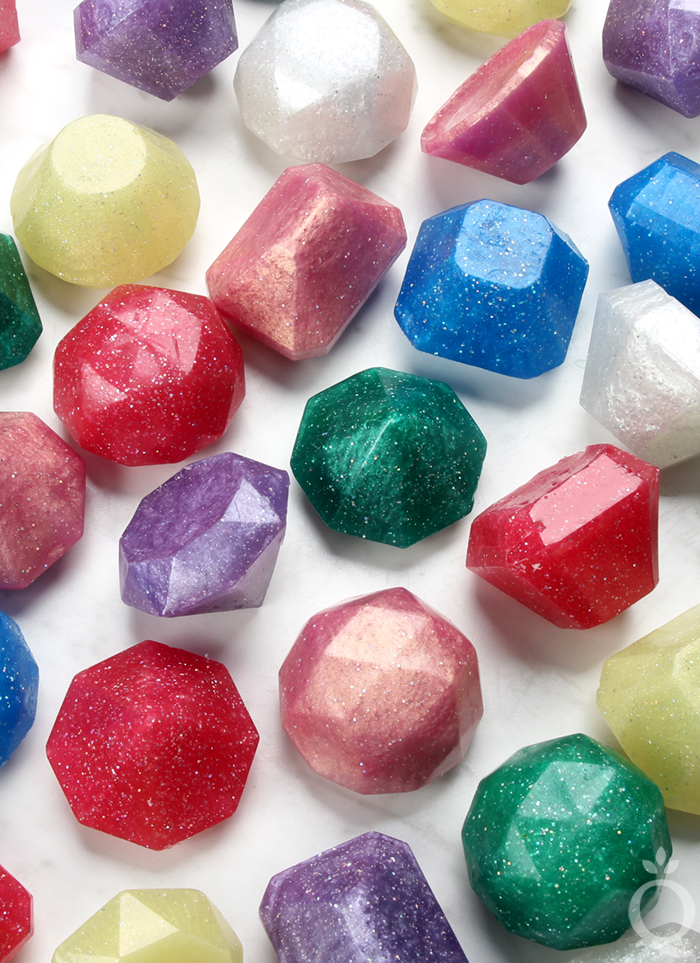 For this tutorial, the gems are made in batches. Because the mold cavities are so small, it's tricky to split one batch into different colors. We recommend making a batch of one color, allowing the soap to cool, removing them from the mold, and making another batch with a different color. The recipe below is written for one batch.