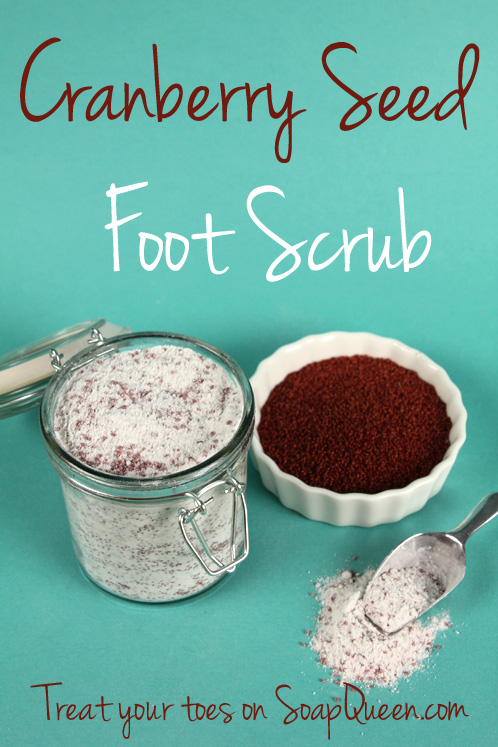 This is step two in our home pedicure routine. After you've given yourself a soothing foot bath with the Invigorating Bath Fizzy, exfoliate your feet with this Cranberry Seed Foot Scrub. This recipe contains numerous scrubby additives, such as Pumice, Extra Fine Epsom Salt and Baking Soda. If you'd like to use a different exfoliant, click here to see more options. 
Don't forget to complete the look by affixing the free PDF tag to the jar. It's a true spa experience! A little confused on what order to use products for your pedicure? This free Pedicure How-To Download makes it easy.
This project is part of the Happy Feet Home Pedicure series. See all the projects here: Moisturizing Heel Balm, Rose Clay Foot Mask, Invigorating Foot Soak and Summer Shimmer Nail Polish.