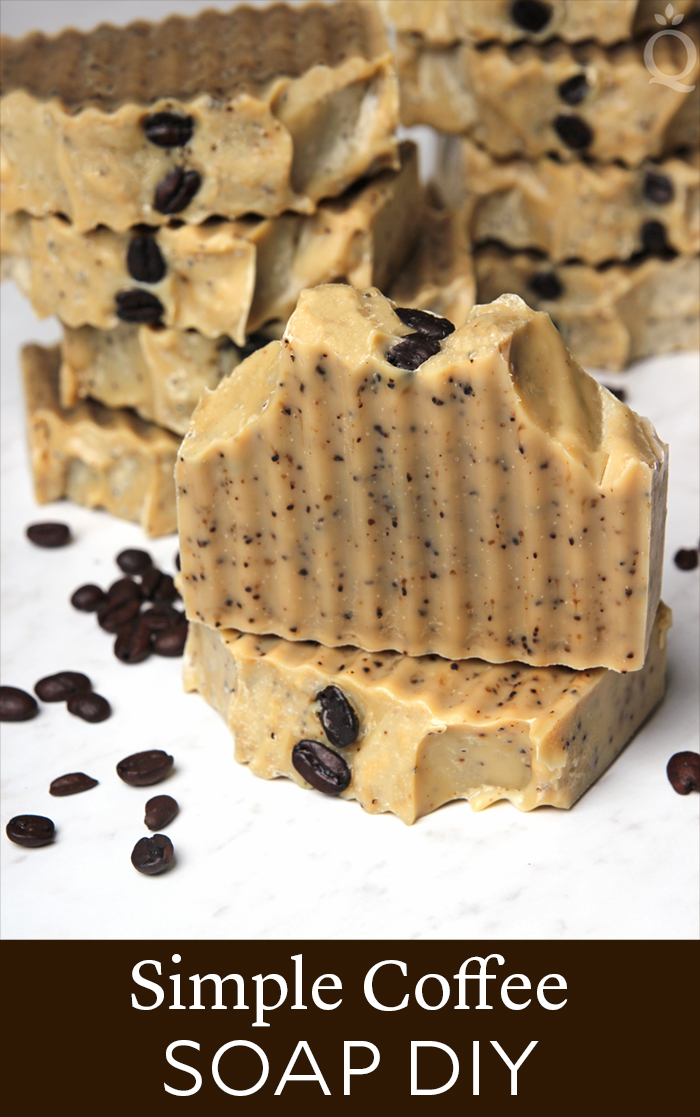 If you're a coffee lover, this simple soap recipe is for you. It's made with coffee seed oil, a dark and rich oil extracted from roasted coffee beans. Coffee seed oil has a delicious aroma. This recipe uses only 3% of it, but that's enough to give it a light color and coffee scent.
The soap also contains used coffee grounds for exfoliation and coffee butter for extra moisture. Fresh grounds can bleed in soap, which is why used grounds are best. The liquid in this recipe is half distilled water and half brewed coffee. If you have never used coffee as the liquid in your soap before, check out our How to Make Coffee Soap post. Feel free to use all distilled water or all coffee if you prefer.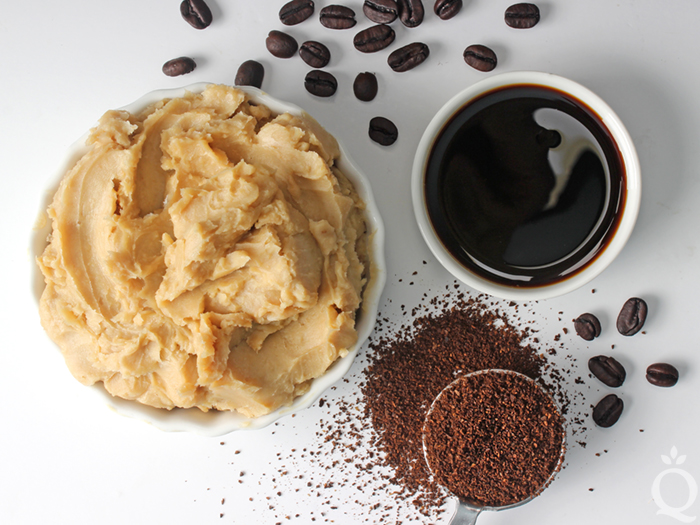 All these amazing coffee ingredients give the bars enough color and scent without any fragrance oil or colorant. That being said, the scent is very light. If you want a stronger coffee scent, Espresso Fragrance Oil would be great in this recipe. It will lightly discolor the soap.