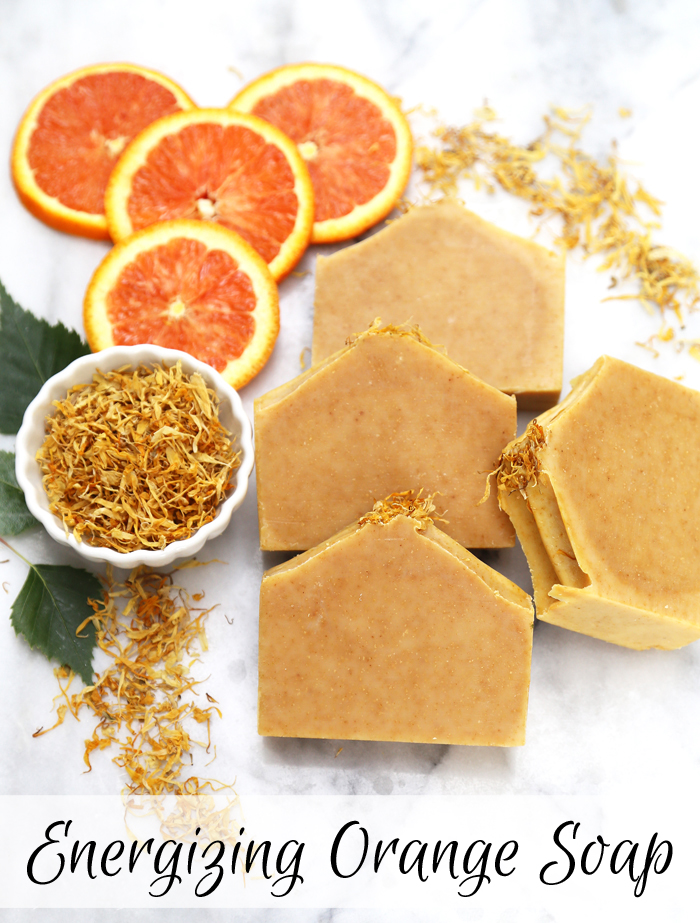 Making cold process soap for the first time can be intimidating. To make the process as easy as possible, we designed the Natural Soap Kit for Beginners with the first-time soaper in mind. The kit comes in three color and fragrance options (orange, lavender and lemongrass) and includes 100% pure essential oils, botanicals, lye, soaping oils, a reusable mold and safety gear. All you really need to provide is distilled water, soaping containers and a stick blender. Plus, it ships for free to anywhere in the lower 48 United States! It's the perfect gift for that crafty person in your life.
This Energizing Orange soap may be my favorite of the three Natural Soap Kit for Beginners color and fragrance options. The soap is scented with 10X Orange Essential Oil, which gives the bars a bright orange color. Orange peel powder adds extra color and a touch of exfoliation. Marigold petals are added to the top for a finishing touch. The bars smell amazing, and look so bright and cheery. I have yet to meet somebody who didn't enjoy orange soap. =)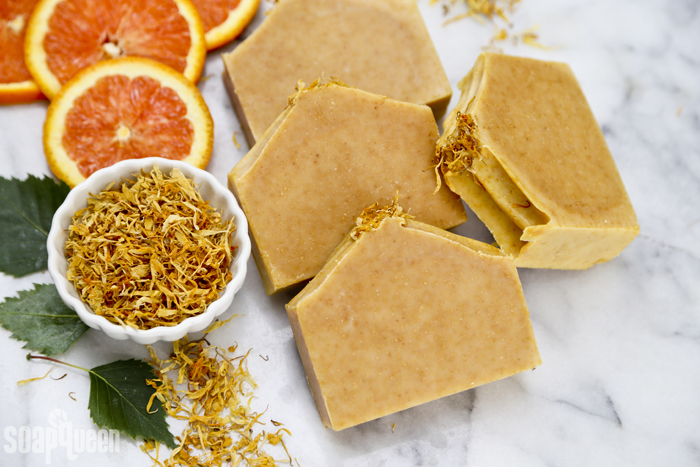 Part of what makes this project so easy is that it requires a nice thick trace. The orange peel powder can be added directly to the soaping oils prior to adding the lye, or it can be added at trace and stick blended. To create the texture on top, continue to stick blend until you achieve a texture of thick pudding. You really don't need to worry about stick blending this project too much!