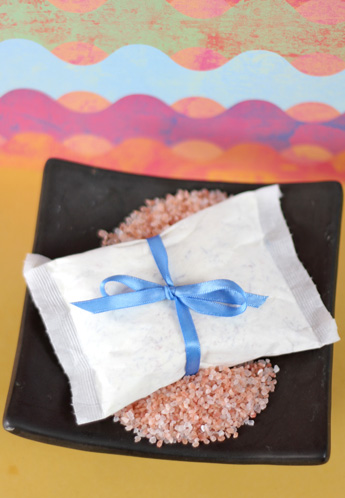 This simple, four ingredient recipe only has 4 steps, making it easy to whip together a luxurious bath after a hard day on your feet.  What's so great about goatsmilk?
Goatmilk is particularly moisturizing and nourishing to the skin because of capric-caprylic triglyceride. Capric-caprylic triglyceride is an effective skin moisturizer that helps to contribute to skin softness by forming a barrier on the skin to help inhibit the loss of moisture. It is the only milk that contains naturally occurring capric-caprylic triglycerides. The protein strands of goat milk are shorter than other types of milk and are more readily absorbed by skin.
Goatmilk also has naturally occurring lactic acid that helps keep skin smooth by encouraging skin turnover (it acts similar to a gentle peel). It also contains many vitamins, specifically A, D and B6, as well as the anti-oxidant Selenium.