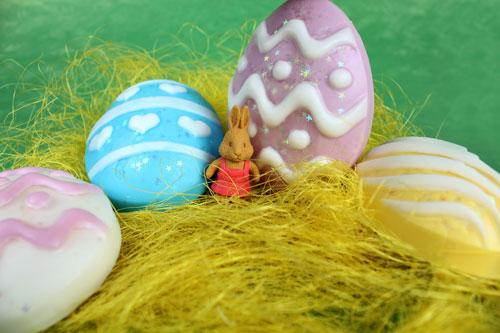 Ingredients
1/2 tsp. Lip Safe Yellow Mica (for 4 eggs)
.4 oz Passionfruit Papaya Fragrance Oil
3 oz Clear Soap Base
16 oz White Soap Base
Star Glitter (discontinued. Substituted with Iridescent Glitter)
Buy everything you need in the click of a button!

ONE: Melt 2-3 ounces of the white soap base in the microwave on 30 second bursts.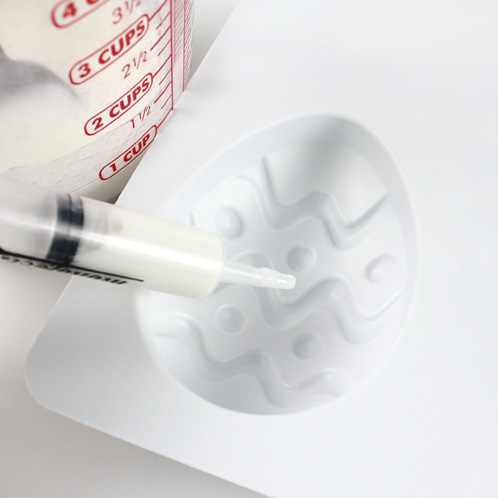 TWO: Use the syringe tool to fill in the crevices of the egg mold. Because the top of the egg mold is a slightly rounded, you'll need to fill in the crevices in 2-3 different rounds. First, fill in the center, let it cool. Then fill in the other sides by tilting the mold. You should be able to work on all the cavities at once with this technique. It takes a bit of patience but it's worth it!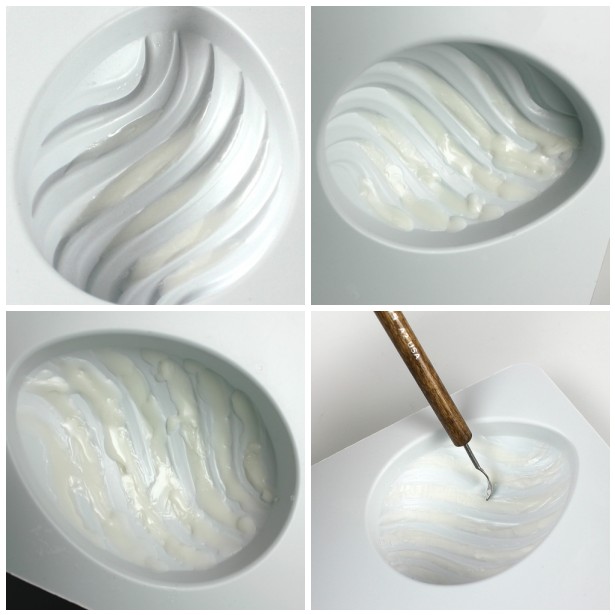 THREE: Once you've filled in the crevices, the clean up tool or mini spatula will be your best friend. Chances are you will have "colored outside of the lines" (if you didn't you're an amazing talent). Use the soapy tools to scrape off the extra soap. You can use a butter knife in a pinch but they're not as easy to use as the clean up tool or mini spatula.
Hint: Step four is a little extra work in the beginning but worth the efforts for a flawless egg in the end.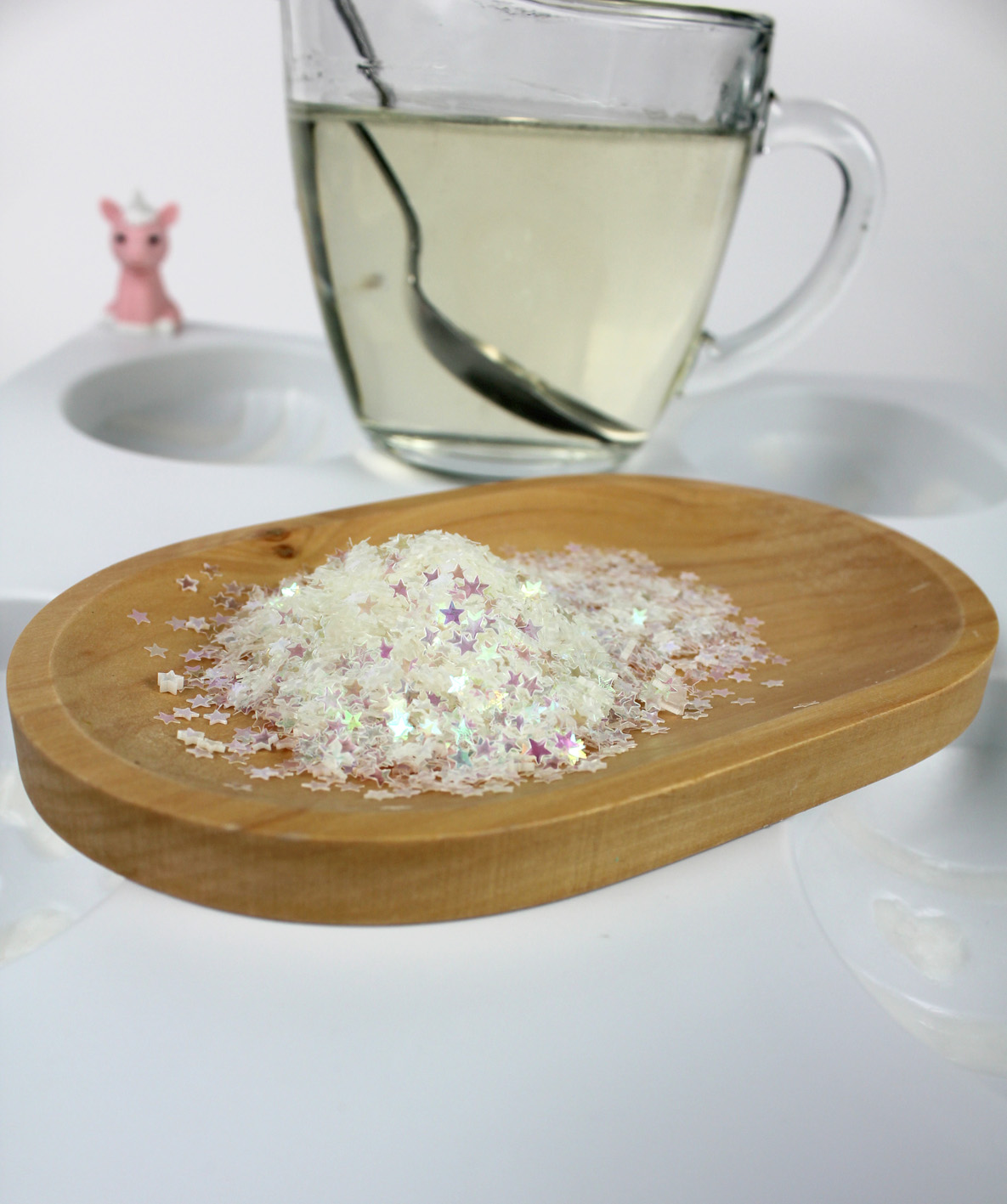 Is that a unicorn in the background?
FOUR: Once you've cleaned up all of the eggs, melt 2-3 ounces of clear soap base and let it cool to 120-130 degrees. Doing one egg cavity at a time, spritz the white soap with rubbing alcohol and pour about 1 tablespoon of soap into one cavity. Tilt the mold and swirl the clear soap around in the mold so it leaves a coating around the entire egg. Then quickly sprinkle in the glitter stars so they stick to the soap, covering the entire egg.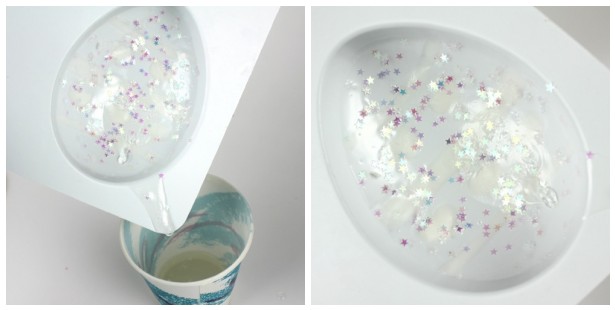 I had a cup handy do dump out excess soap if needed.
FIVE: Melt 13-14 ounces of white soap base in the microwave on 30 second bursts until it's completely melted. Stir in 12 ml of fragrance oil (about .4 ounces) and your colorant of choice for a Springy Easter pastel. Mix. Mix. Mix.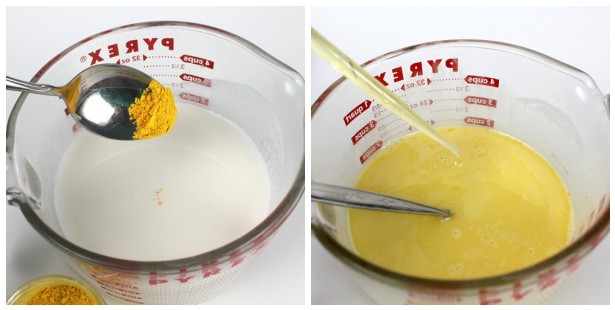 SIX: When the soap base has cooled enough to pour (between 120 and 130 degrees), spritz the glittered clear layer of soap with rubbing alcohol and fill the egg all the way up. Spritz with rubbing alcohol to get rid of any extra bubbles.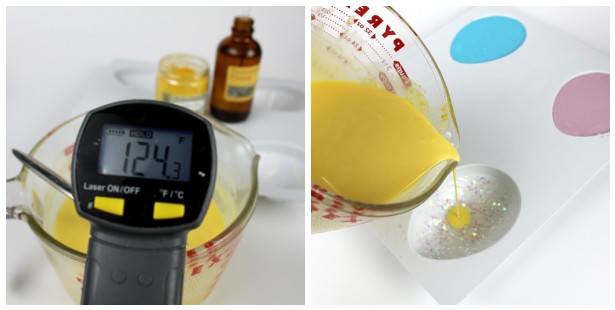 SEVEN: Let the soap cool for 4-6 hours and unmold. Then they're ready for their Easter baskets debut.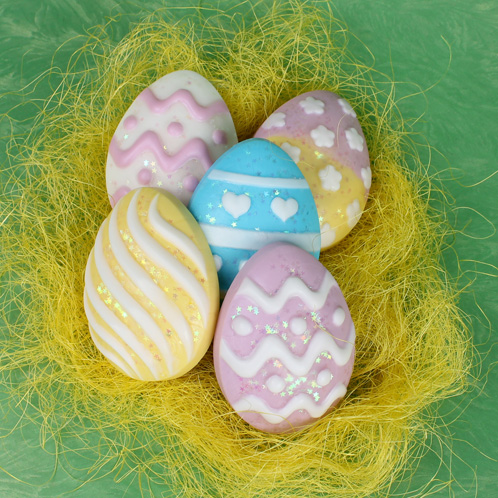 The other colorants used in the picture above are: Cellini Blue Mica , Red Blue Mica, Shamrock Green Mica.