Yes, I know I'm always declaring that this or that is my favorite. But I really mean it this time. . . for now, anyway.  I love our new 12 bar square silicone mold. It is so perfect for testing soaps but also makes 12 perfect bars of soap in a flash! We do a lot of soap testing to ensure that each fragrance we carry is safe for use in cold process soap. For every fragrance you see at Brambleberry.com, we've tested at least 100 more (really, I swear, that is not an exaggeration) that didn't make the cut.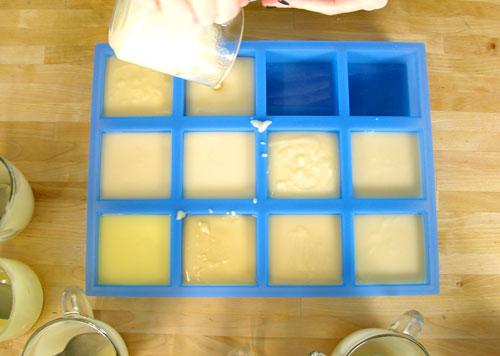 Rather than go over the basics of how to make cold process soap again, I'm just going to share my basic technique for testing fragrances.  If you've never made cold process soap before please learn about the safety precautions and basic steps first. My series of 4 videos about how to make cold process soap would be a great place to start. Episode 1: Lye Safety, Episode 2: Basic Terms, Episode 3: Using Fragrances, and Episode 4: Using Colorants. And if I catch you making soap without goggles, may the Soap Fairies forever take away your soaping luck.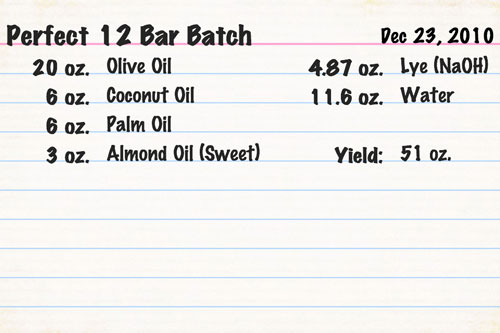 This is a really great basic recipe that I frequently use for testing. It makes a nice, hard bar of soap and with the high percentage of Olive Oil it traces slowly, which gives me plenty of working time. Get everything you need to make this recipe (except the fragrances and olive oil) with the
click of a button
.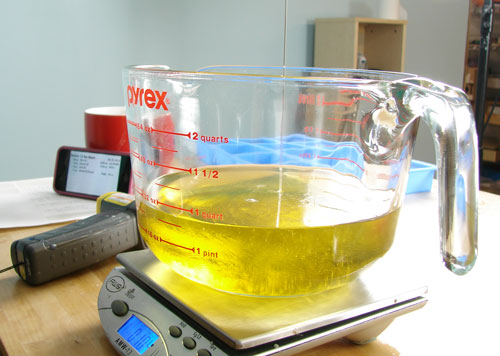 Whenever you make CP soap, prep is very important. When you're trying to test 12 fragrances, it's ultra important. I gather all of my safety equipment, ingredients, tools, containers and molds. Next, I mix my Lye solution. While that's cooling, I measure out my fats and oils.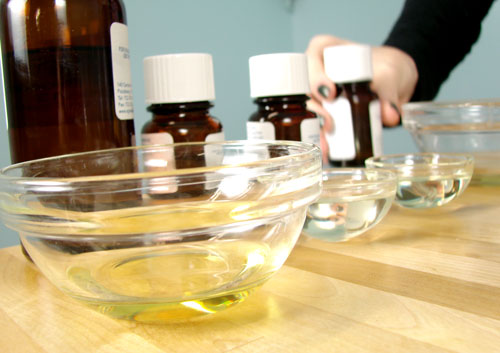 Next, I weigh out all of my fragrances. It is really important when testing fragrance oils, like I am here, that everything is accurately weighed so that you can duplicate your successes .And, when all the fragrances are weighed out, you can just do a quick 'dump 'n' stir' – you need 12 little dishes if you're working on 12 individual fragrances.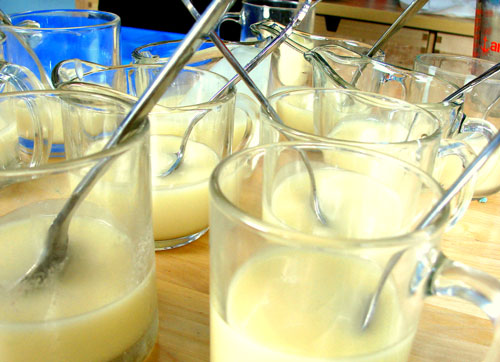 Next I mix my lye and oil and bring it to a very light light trace, after everything is prepped. Then I weigh out 4 ounces of soap batter into each container. I fill all 12 containers before moving on to the next step. You may have noticed that this recipe makes a little more than 48 oz. This is because you can never get every last drop of soap out of the pot, and with this recipe you are sure to have 4 full ounces for each bar.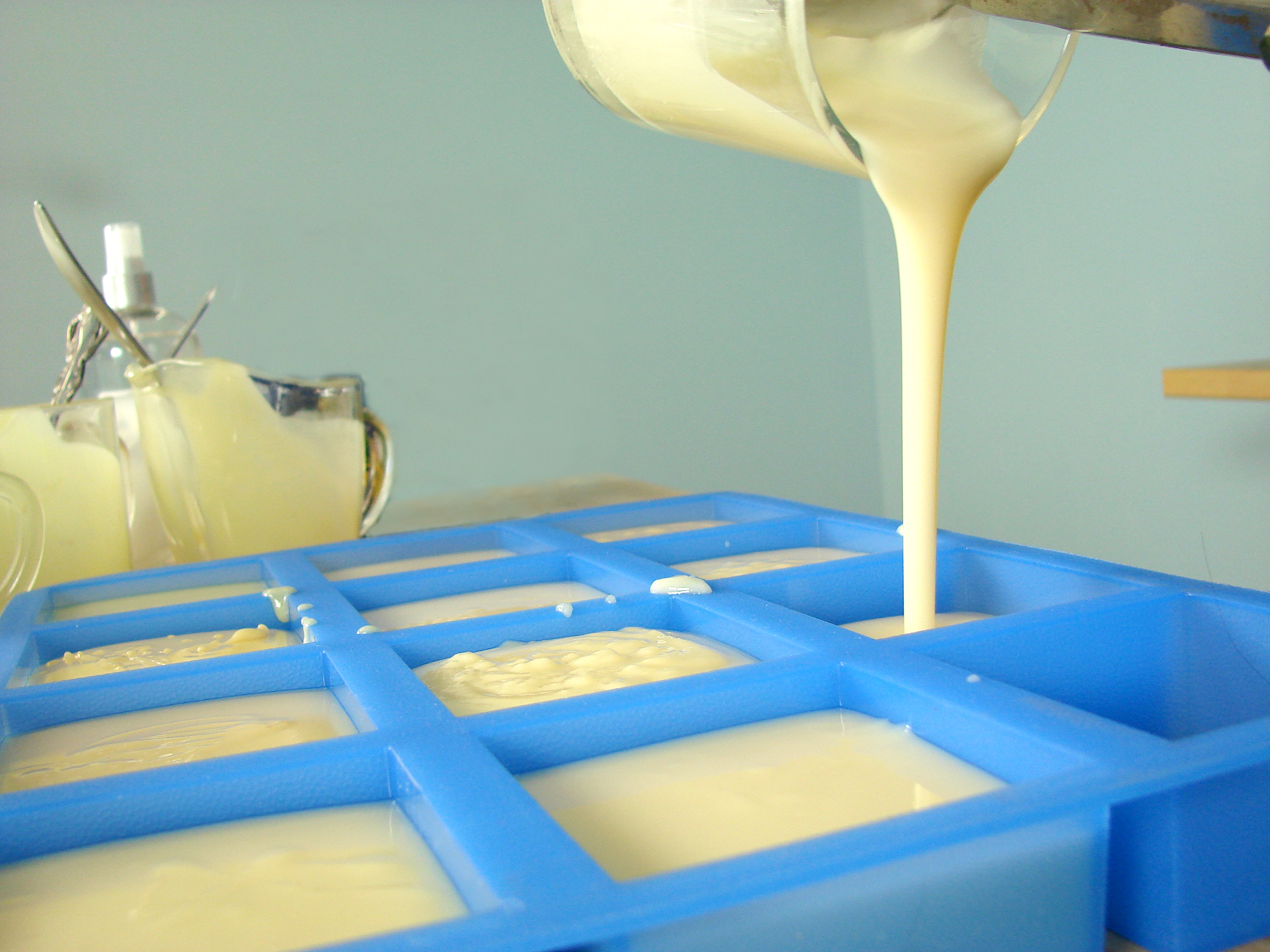 Finally, I thoroughly mix in the fragrance into one of the cups (by hand with a spoon) and pour it into the mold. Then move on and do the next one. I have 12 individual spoons waiting to go. It's the only way to ensure no scent contamination.
For clean-up there are a couple of ways you can tackle the job. You can wipe out the wet soap with a paper towel and then immediately run very hot water into the cups to wash the oily mess down the drain. Or you can wait a couple of days and wash the fresh soap out the cups. The waiting method is easier – but it only works if you have the space and enough containers that you don't need them for a few days!
Do you have other testing tips and techniques? I'd love to hear them!