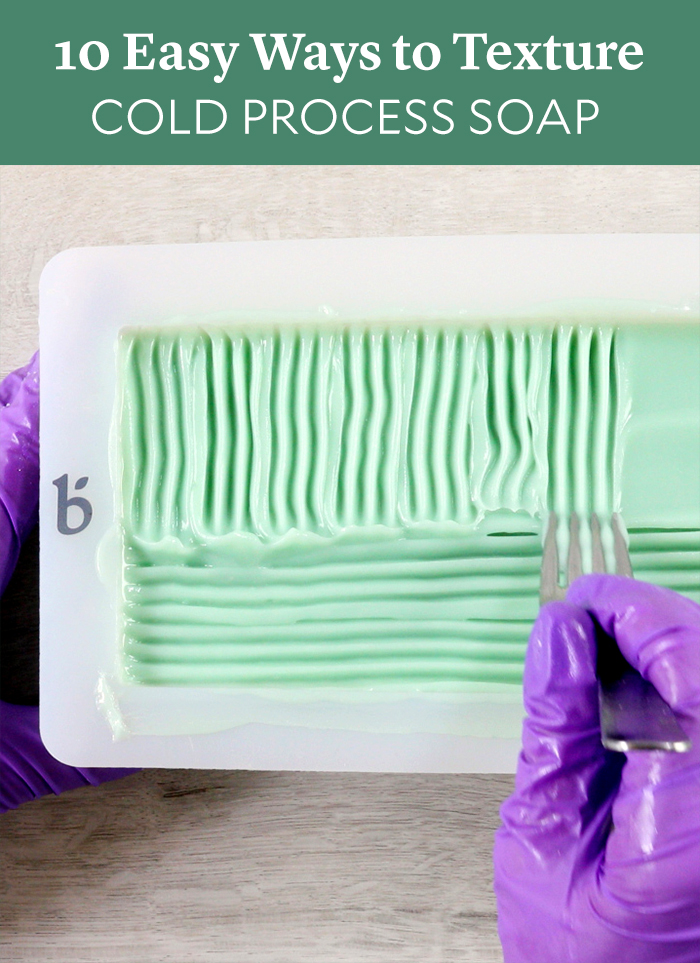 Cold process soap has an amazing texture. After a few minutes of stick blending, it thickens enough to hold its shape. That means you can create any design you like – all you need is a spoon or fork.
In this short video, we show you 10 ways to texture cold process soap. Some texture requires a medium trace, while other designs benefit from a thicker trace. Learn more about trace here.
If you're curious about the recipe in this video, find it below. The Swirl Recipe Quick Mix is specially formulated to give you plenty of time to work, so it's perfect for creating the different textures. Rose Quartz Fragrance Oil also behaves well in cold process soap with no acceleration.
10 Easy Ways to Texture Cold Process Soap