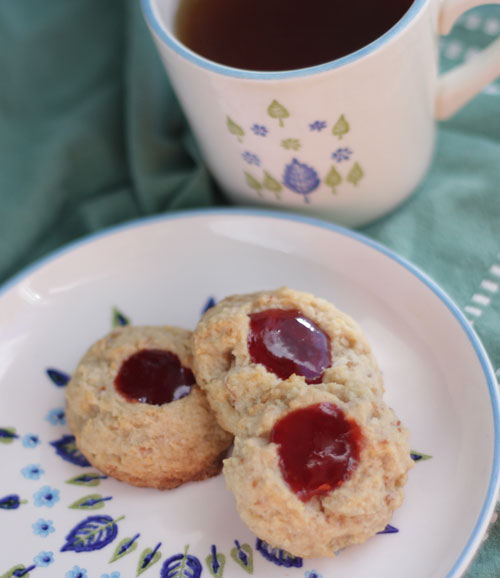 I have been really into making Almond Milk lately. I love it on cereal, in my tea and in my smoothies. The only problem is I have all of this Almond Meal left over, so I've been trying to find ways to use that as well. I found a recipe by Dorie Greenspan (in her Baking: from my Home to Yours cookbook) that uses ground hazelnuts and I thought I could easily adjust it to make cookies with my Almond Meal. I made a few changes and revisions to the original recipe and I was really happy with the way they turned out. I can't wait to make them again.
Or maybe I should wait given how quickly they 'disappeared' the first time. 🙂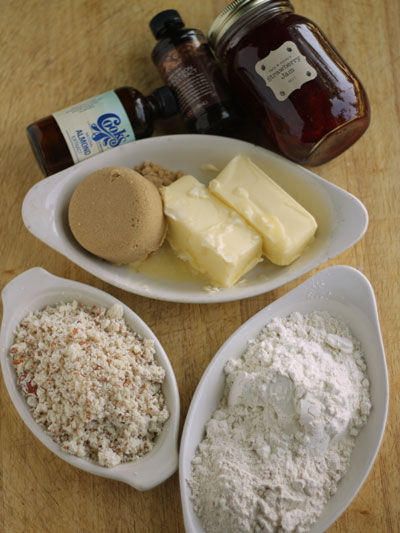 Ingredients:
1 3/4 cups Almond Meal
1 cup All Purpose Flour
3/4 cup Whole Wheat Flour
1 cup (2 sticks) Butter
1/2 cup Brown Sugar
1 teaspoon Vanilla Extract
1/2 teaspoon Almond Extract
1 cup Strawberry Jam (I made mine with my mom earlier this year)
ONE: Preheat oven to 350F and line baking sheets with parchment paper or silicone sheets.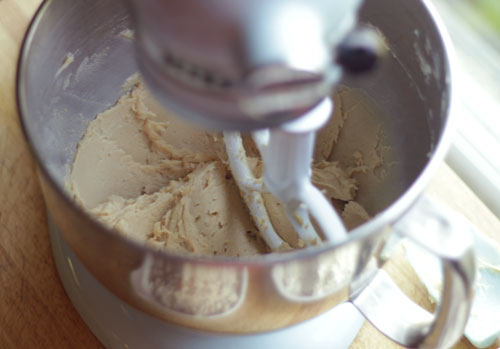 TWO: Beat the butter and sugar together until creamy. This is easy to do with a stand mixer but just takes a little elbow grease to do it by hand.
THREE: Mix in the extracts, then add the Almond Meal and Flours. Blend it in carefully first if you are using a mixer so it doesn't poof flour everywhere. Mix just until blended – don't over work the dough.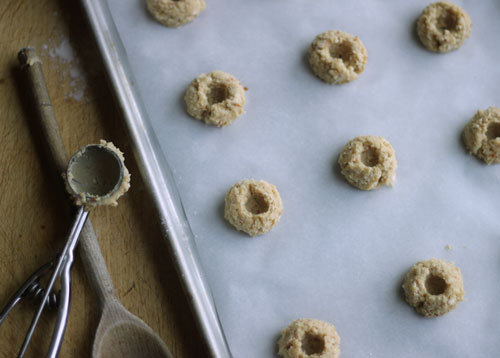 FOUR: Using a spoon (or, my favorite tool, an ice cream scoop) Place cookies a couple inches apart on the cookie sheets. Then either use your little finger or the end of a wooden spoon to make an indent in the cookies.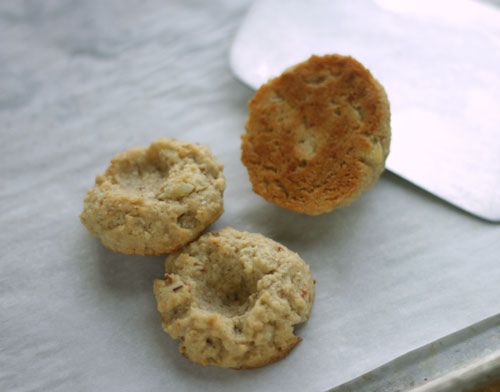 FIVE: Bake for 15 minutes until just lightly browned on the bottoms – they might even look underdone on top.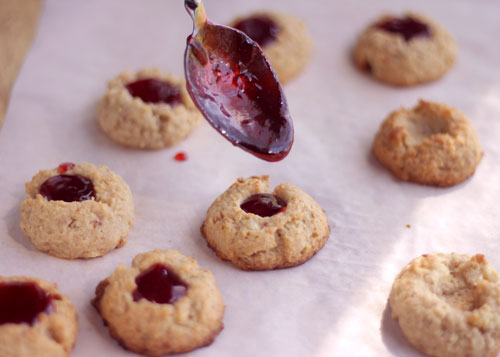 SIX: While the cookies are cooling bring the jam to a boil either in the microwave or on the stove top. Once the jam is runny carefully spoon it into the centers of the cookies and allow to cool and set-up.
I'm thinking another great use for Almond Meal would be in homemade granola. Anyone else have any other ideas? I have a few more cups in my freezer (Almond Meal only lasts a few days in the fridge) patiently waiting to be turned into some delicious confection.