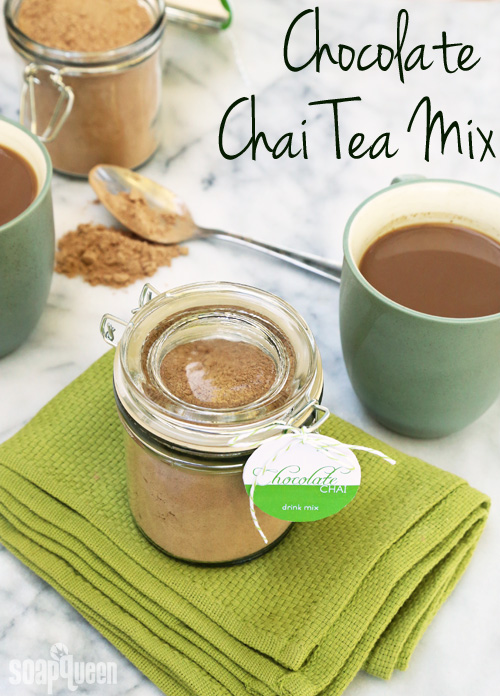 On a cold day or night, there is little better than snuggling up on the couch with a book and a warm drink. Sweet, spicy and o' so comforting, chai is a favorite treat of mine during fall and winter. Unfortunately chai can be expensive, and chai tea lattes contain a lot of sugar (a Starbucks chai tea latte packs in 42 grams!). Luckily, recreating chai tea lattes at home is easy. Made with a combination of milk powder, spices and instant tea, this chocolate chai mix cuts back on the sugar content while saving money.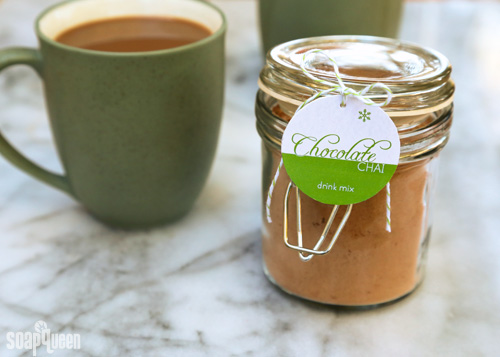 A great indulgence for yourself, this mix is perfect for creating handmade holiday gifts. Simply transfer this mix into a bail jar or mason jar, and add this adorable (and free!) printable tag. All the recipients need to do is add hot water, 3-4 large Tablespoons of mix, and stir. Voila, delicious homemade chai tea! This recipe makes about three 8 oz. bail jars.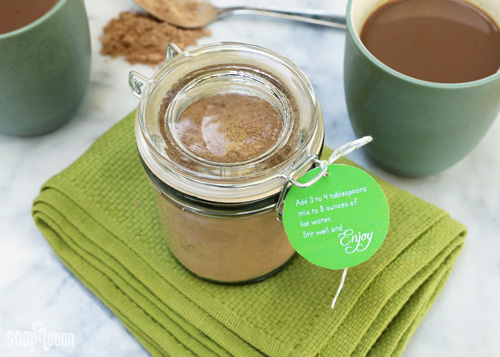 What You'll Need:
3 cups non-fat dry milk powder
2 cups unsweetened instant tea
3 tsp. ground cinnamon
2 1/2 tsp. nutmeg
2 tsp. cloves
2 tsp. cardamom
1 1/2 tsp. all spice
1/3 cup cocoa powder
1/2 cup packed brown sugar* (you can halve this and just add honey later)
1 cup powdered sugar* (you can halve this and just add honey later)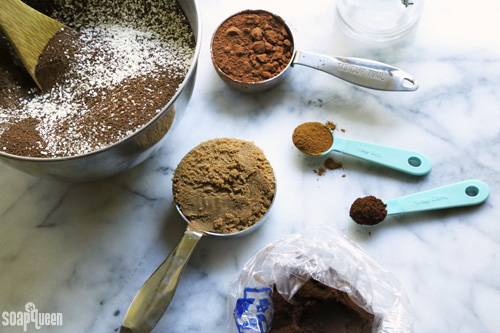 ONE: In a large bowl, mix together the dry milk powder, instant tea and spices. Transfer to a blender or food processor, and blend until finely ground. This may take a few minutes!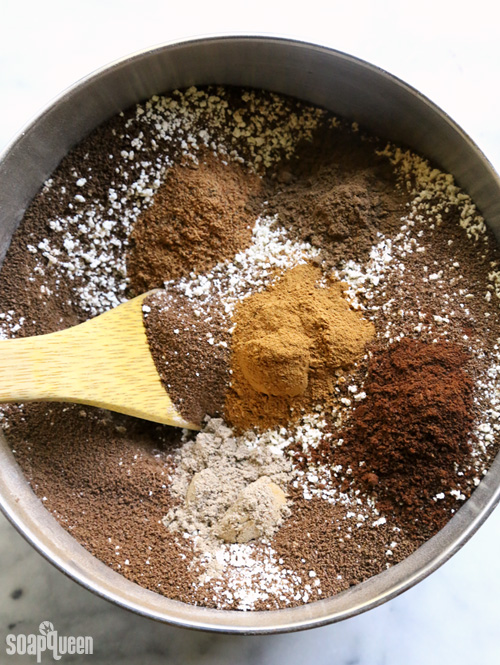 TWO:  Once the mixture is finely ground, there will be more space in the blender. Add powdered sugar, brown sugar and cocoa powder. Turn on blender, and blend until mixture is completely smooth and well incorporated. If necessary, turn the blender off and mix well with a spoon or spatula.
THREE: Transfer mixture to bail or mason jars. If giving as a gift, tie the labels onto the jar.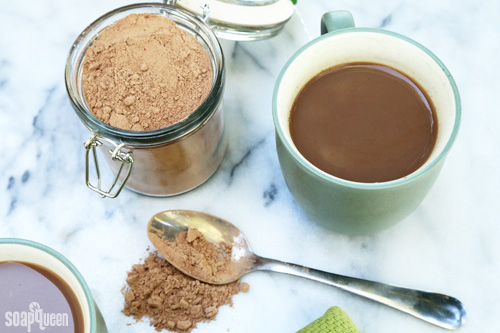 What is your favorite drink for fall?