Guest post by Amber from Bramble Berry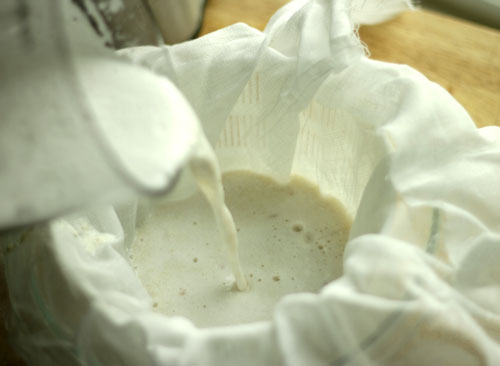 Last year Anne-Marie discovered the joys of making milk from Almonds and I thought it sounded easy and fun and really wanted to try it. Of course, it took me nearly a year to do it – but now I can't wait to make another batch! I just use it like I would regular milk; in my tea, smoothies and cereal (Captain Crunch and almond milk? Heaven!).
Here are the basic steps – I'll give the measurements that I used but really you don't need to measure anything.
Ingredients:
Raw Almonds
Filtered Water
Maple Syrup (optional)
Vanilla Favor (optional)
Tools needed:
Blender
Cheese Cloth
Bowl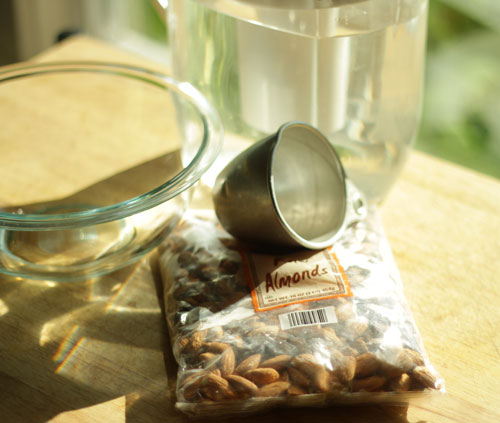 1. Soak Almonds in water overnight. I used one cup of Almonds in 3 cups of water.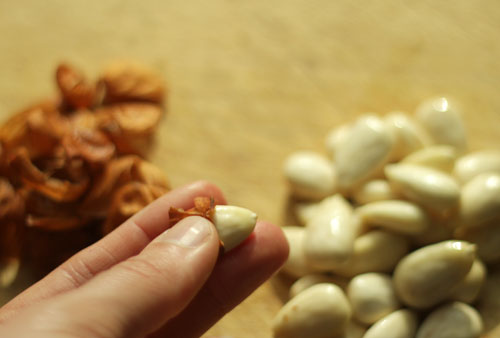 2. Drain the almonds and remove the skins (unless you are cool and started with blanched almonds with the skins already removed – in that case skip to step 3). I have read that the skins are bitter but you can make your milk with the skins, if you like.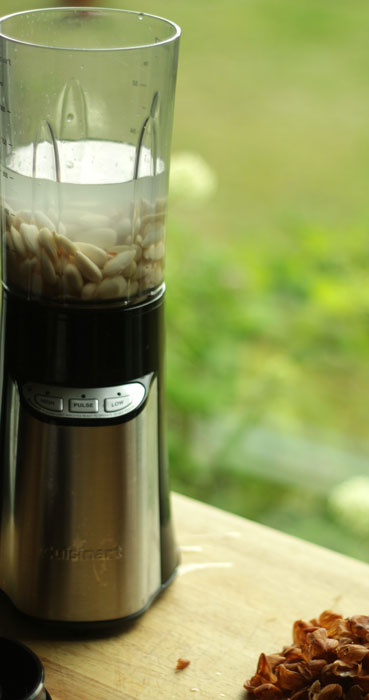 3. Place almonds and 1 cup of water in a blender. Blend well until it starts to look milky and the almonds are in very tiny pieces. Add two more cups of water, 1 Tablespoon maple syrup and 1/2 teaspoon vanilla extract. Blend again until everything is well mixed.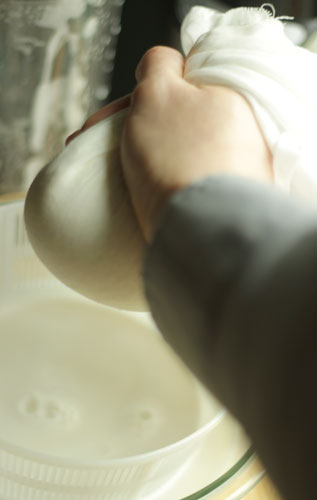 4. Lay the cheese cloth in a bowl and pour your almond mixture in. I placed a little colander in the bowl – but it wasn't necessary – the cheese cloth worked on its own quite well. Gather up the ends of the cheescloth and squeeze the liquid out. Twist and squeeze well.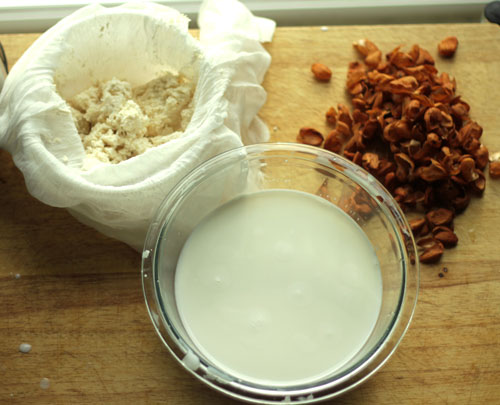 5. That's it! I recommend using your almond milk within a week. And the left over almond meal is great for cookies and other baked goods, basically anything you'd put ground nuts into. Now I'm off to make smoothies and cookies and maybe soap? Ground almonds in soap would make a great exfoliant!