Guest post by Amber from Bramble Berry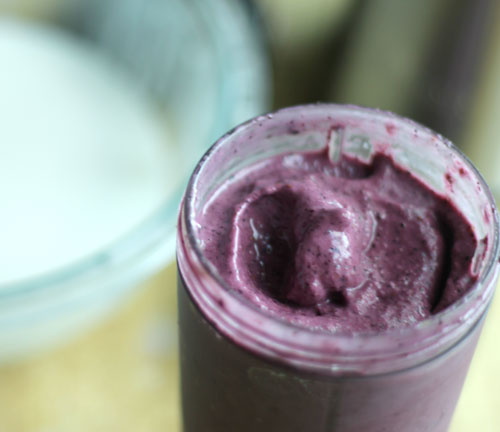 I am a smoothie fanatic. I love them and have one nearly everyday! And I love when I find a new combination that just hits the spot. This one was suggested to me by a dear friend and I  just had to try it. Conveniently, I had some homemade almond milk on hand (Learn to make your own here). Please keep in mind I don't measure anything when I make these – so the amounts are approximate.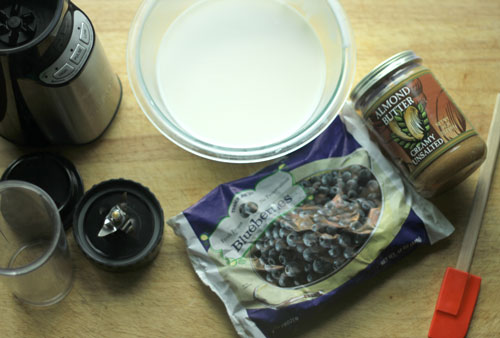 Ingredients:
1 cup Almond Milk
1 cup Frozen Blueberries
2 Tablespoons Almond Butter
Tools:
Blender
Spatula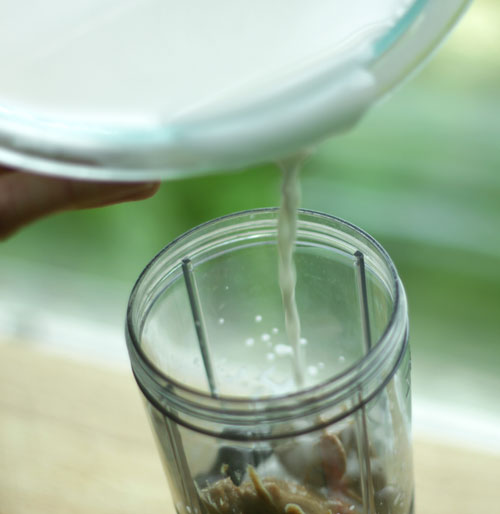 1. Place blueberries, almond butter, and almond milk in blender. (My blender has single serving cups, so I can make one smoothie and toss a lid on and I'm ready to go). I like my smoothies thick like a milk shake you have to use a spoon to eat. If you'd like a thinner more drinkable smoothie, add more milk.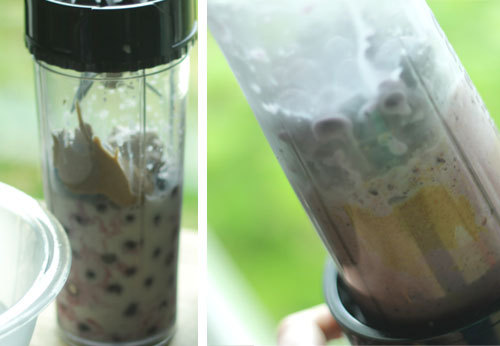 2. Blend
3. Enjoy!
Now what else can I make with my beloved Almond Milk? Suggestions?