Recently my parents were traveling in New Zealand (a favorite destination of theirs) when my Dad happened upon a little soap shop in Rotorua. His interest was peaked so he ducked in to take a look around while my Mom continued shopping. Impressed by displays and product, my dad asked the owner if he could take some pictures to show his daughter, who sells soap in the states. As it happened, my dad discovered Soap Queen fans (eeeek!) in I Love Soap! When Dad told me this, I was totally flattered. He also said that it was a great store and suggested I contact the owner, James, for an interview (and hands me all the contact info). No convincing necessary, Dad! One look at the pictures he took and I became a fan of James; it's a mutual admiration society!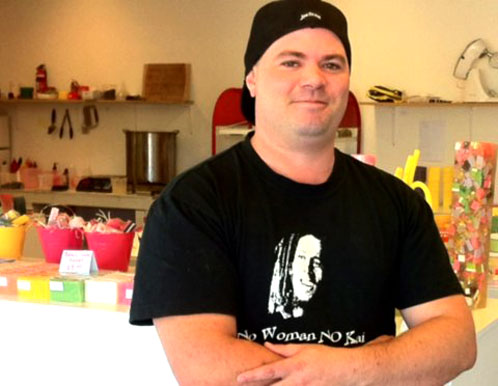 I Love Soap owner James
I Love Soap specializes in cold process soaps, cake soaps, glycerin soaps and bath bombs. Their shop is big and bright, and the displays are super impressive. From their website, "James  from Rotorua, New Zealand decided that there was a gap in the market for affordable, quality handcrafted soap and believed everyone should be able to afford and use, a decent non-detergent based bar of soap." Read on to hear a little more about James and I Love Soap.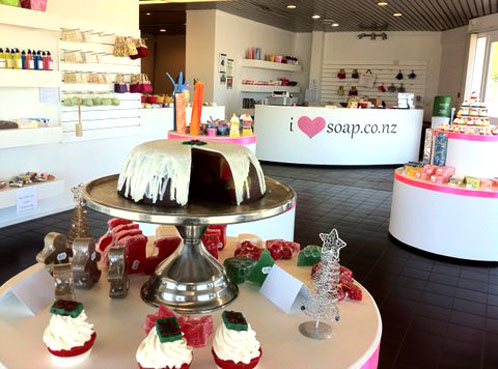 Soap Queen: Your product line is incredibly diverse. What inspires your creativity?
Food is one of my biggest inspirations for when it comes to developing my range of soaps. It's much safer for me to make foodie soaps then the real thing or I would weigh a ton!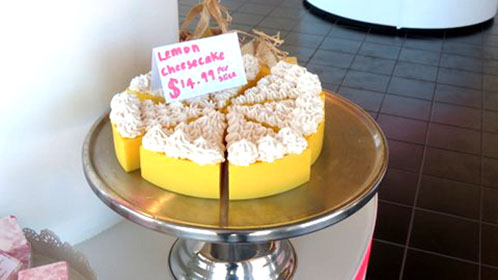 Soap Queen: Of all of your products, which are your favorite soaps to make (and why)?
One of my favorite soaps to make would have to be any of the cupcakes in my soap line. It's a good show for customers to watch me make them and when they are finished they just look so cool.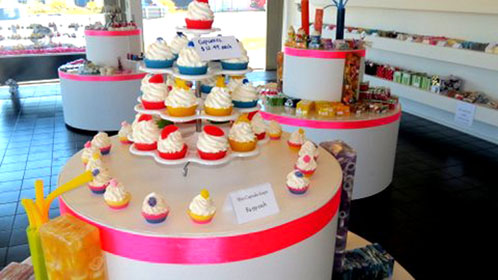 Soap Queen: Tell us a little bit about yourself. What keeps you busy when you're not making soap?
I am an welder fabricator (engineer) by trade, and that is a totally different field then soapmaking, but I wouldn't trade it for the world. I'm also a single dad of a beautiful 7-year old girl named Talia.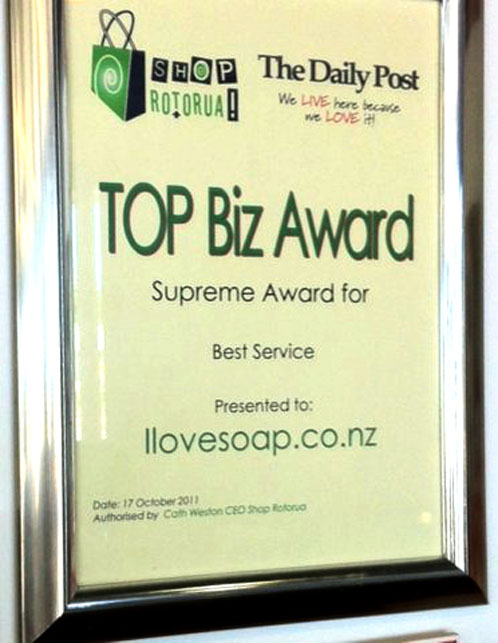 Soap Queen: Do you have a favorite Bramble Berry Product? If so, which one and why?
The best Bramble Berry product would have to be the cosmetic glitters, they just makes the cupcakes look so pretty! I haven't had a chance to try too many other Bramble Berry products, but I can't wait to try more of them!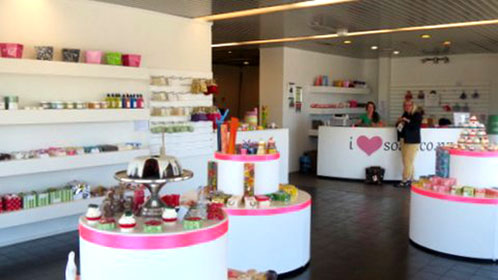 Thanks for the chat James! I Love Soap can be found on the web at ilovesoap.co.nz or at their retail location 279 Te Ngae Road in Rotorua, New Zealand.