Mom, soaper and self-proclaimed "Jill of all Trades," Jill Keck of Calise Soapworks is a soapmaker that stands out. She uses bright colors, adventurous techniques and skin-nourishing ingredients to craft one-of-a-kind soaps. After being continually frustrated by "gentle" products that still left her daughter's skin dry, she took matters into her own hands and started making her own products.
Six years later, Jill has a successful Etsy shop, a large Facebook page community and she has become a fixture of the local farmer's market scene in her hometown of Newport, Oregon. Read on to find our how her Calise Soapworks & Such grew from a small operation to a full-fledged business.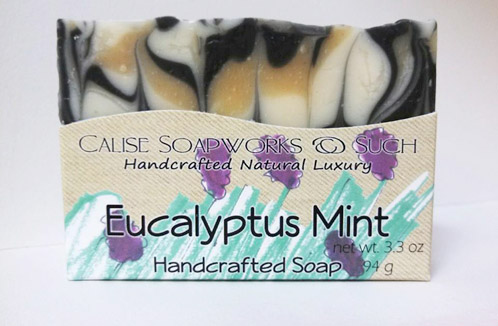 Soap Queen: How long have you been soaping for and how did you get started?
I've been soaping for about 6 years. I made my first batch of soap to try and help my family. My oldest daughter's skin was continually dry. I kept purchasing all sorts of "natural" products and nothing seemed to be working. My best friend had made soap, and it got me thinking that I could try my hand at it, too. I really liked the idea of knowing exactly what was going into my soap and onto my daughter's skin. After my first batch, I was hooked!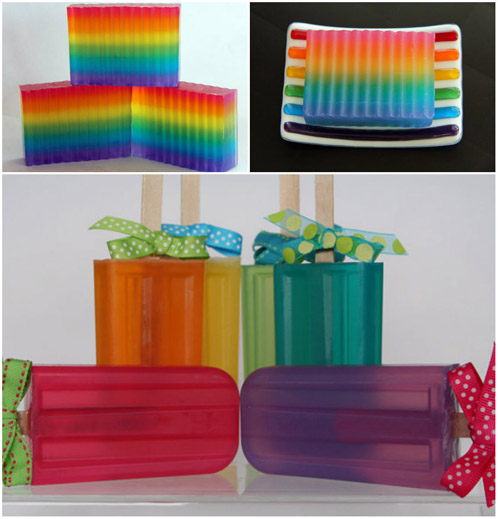 Soap Queen: What inspires you to create?
I create because it makes me happy and I love choosing the amazing ingredients that go into my products. I also get a lot of enjoyment out of making products my customers love and use (and not just look at). Creating a product that is high quality, yet visually appealing, motivates me. No matter what, the Happy Factor has to be there!
Soap Queen: What is your favorite type of product to make?
I love making something new and having it come out the way I envisioned (which doesn't always happen)! I'm an artistic and creative person, so I guess the planning and creating of a visually interesting cold process loaf is one of my favorite things to do.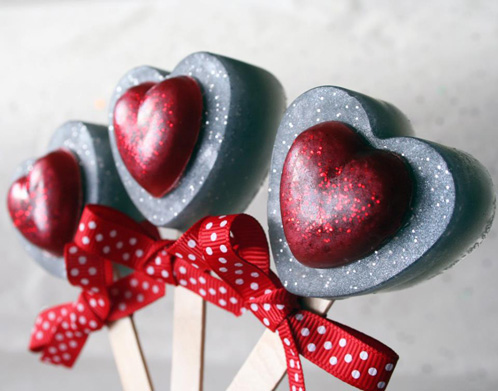 Figuring out how to color, scent and pour layers while factoring in soap thickness and how the soap will react to the fragrance and colorant is such a fun challenge. Waiting to unmold and cut the soap can be a nail biter because I never completely know if I'll end up with a giant smile or a puzzled look on my face once I cut my soap. Figuring out what went wrong and problem solving to correct the next batch is also half the fun, at least sometimes. 🙂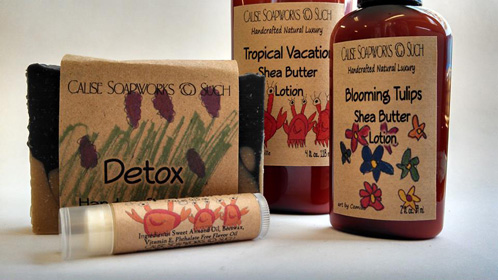 Soap Queen: What sort of advice would you give to those soapers just starting their businesses?
Try, try again and don't give up if it's something you really want. It is important to find your niche and have a product you've tested and believe in. Research into smart business practices (the Business Musings section on the blog is a great place to start). Creating a product is only half the battle. Figuring out labeling, packaging, selling venues, business registration and insurance is a huge component in creating a business. I'm learning a lot about myself during this journey. Balancing family and work is vital (and often difficult because I usually lack an "off" button).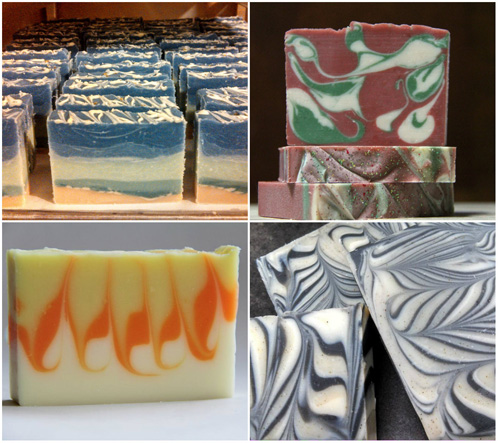 Start small and celebrate your successes and learn from mistakes and don't consider them failures. Be thankful that you caught the oopsie because it could have been so much worse. Be sure to price your products correctly if you are actually trying to have a business and not a hobby (this has been difficult for me, but it is so vital). Most importantly, love what you do because it shows. Being able to connect with your customer makes all the difference in the world.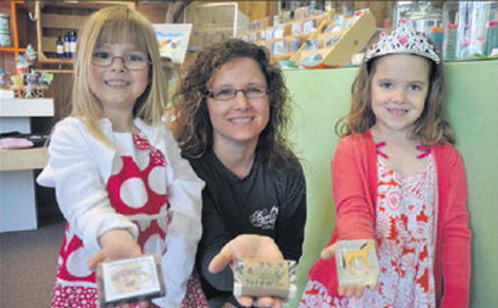 Soap Queen: How did you come up with the name for your business?
Calise Soapworks & Such was inspired by my daughters, Camille & Elise. The "& Such" part is because I never know what great product idea is around the corner! I hope that Baby #3 won't mind he's not included in my business name (Note: Baby #3, Davin, was born December 23, 2013).

Soap Queen: Tell us something unusual or unique about yourself.
Oh, geez! I guess I've had more jobs than most people I've known (a Jill of all trades). I think that goes along with my desire to learn and soak up life. Some past interesting occupations have been: office manager for a general contractor, elementary school teacher, veterinarian technician, car sales person, restaurant manager… There has always been rhyme behind my reason. I appreciate all of my experiences because each field has taught me skills that I'm currently using in some form or another.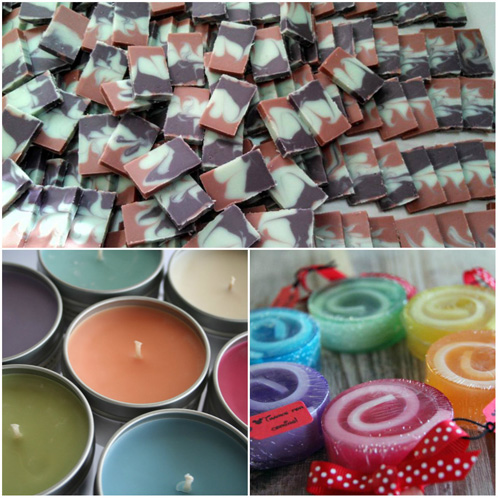 Soap Queen: What is your favorite Bramble Berry product?
Oh gosh, picking one product is so difficult! I love how Bramble Berry tests their products, so someone is always there if I have a question. If I have to pick just one product, I think I will choose your fragrances because it is a broad category! I use both essential oils and fragrance oils. I like knowing your fragrance oils are tested in cold process soap, so I have a good idea of how a fragrance will react even before I use it after reading Bramble Berry's notes and customer reviews. Your fragrance oil calculator is super handy in determining how much fragrance oil I need to use in a batch of soap (or lotion).
Bonus: Check out our Web Specials and scoop up this month's on-sale fragrances. Baby Rose, Rain Cybilla, Rosehip Jasmine and Tobacco & Bay Leaf are all on sale.
Find Calise Soapworks & Such:
On the web
On Etsy
On Facebook
On Blogspot