The results are in, and thanks to a gracious readership, Bramble Berry was been named in Saponifier Magazine's annual awards as Favorite Soap/Cosmetic Ingredient Supplier, Favorite Essential Oil Supplier, and (drum roll please…) Favorite Overall Supplier! Wahoooo!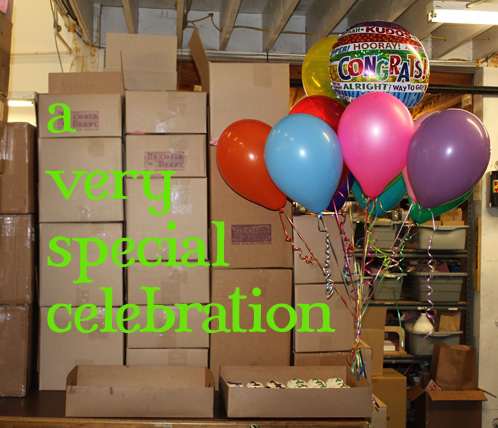 We are super grateful for the awards (and your support and your business and your parenting advice and your humor and so much more!). But, really, it's all about the team and this award is definitely for them. What better to show them how awesome they are than with SUGAR! (duh!) Voila! Cupcakes, cookies, and balloons!

Sneaking out to the warehouse with the surprise treats…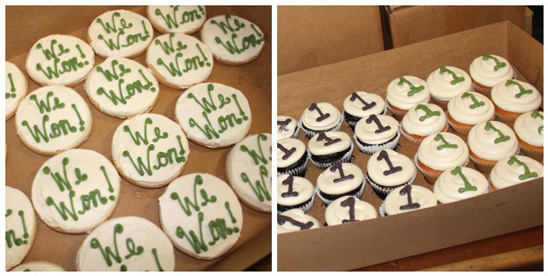 Delicious Shortbread Cookies and Chocolate and Vanilla Cupcakes from Pure Bliss Desserts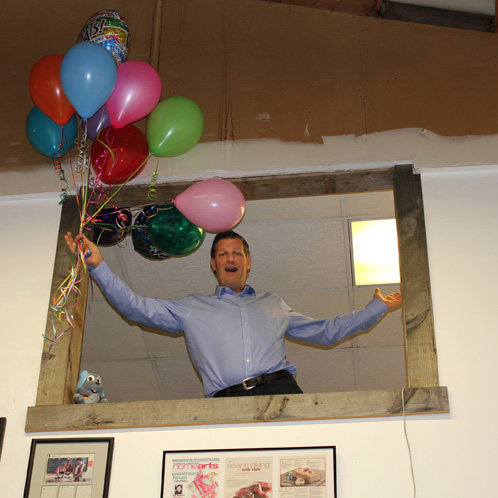 Bramble Berry COO Norman helps to celebrate from his office window overlooking the warehouse.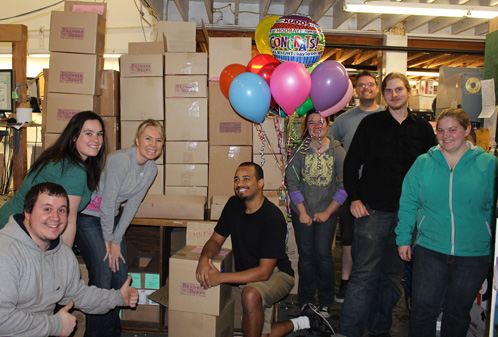 A few of the Bramble Berry warehouse staff: Austin, Rachel, (Me), DJ, Michelle, Cyrus, Ryan, and Caitlin.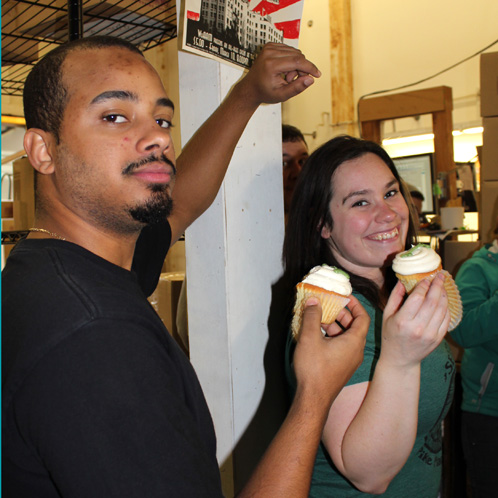 DJ and Rachel enjoying some deliciousness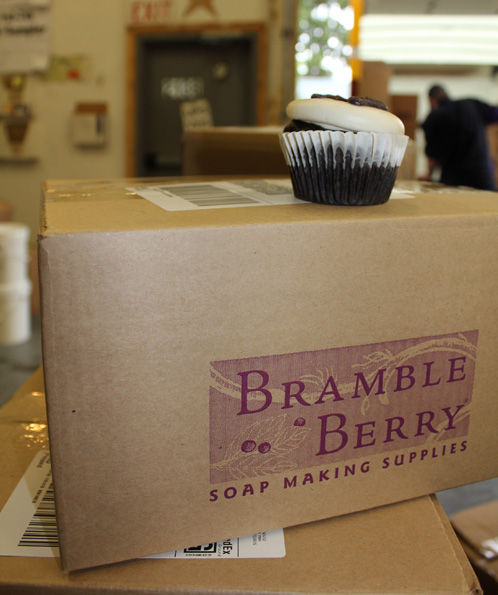 These awards are an honor and such a privilege to receive. We really are so thankful for all of your support over the years and feel lucky to have the best customers, fans, friends, and commenters in the entire world. On behalf of the entire team here at Bramble Berry, thank you to everyone who voted for us!