Eeek! Soap Weekend Intensive is 2 weeks away (no, that is not the sound of my hyperventilating that you hear. Cool as a cucumber. Cool as a cucumber.) We've been running around like busy little bees pulling products and prepping for the jam packed weekend of soapmaking. It's really hard to believe that after a year of planning (really, we signed these teachers up last June), it's here. Breaking News! There was a cancellation this morning meaning we have one spot left! If you're interested, hurry over to the Bramble Berry website to sign up. Do you need proof that it's going to be the best weekend ever? See SWI blog posts from the past: SWI 2008, SWI 2009, SWI 2010 and SWI 2011.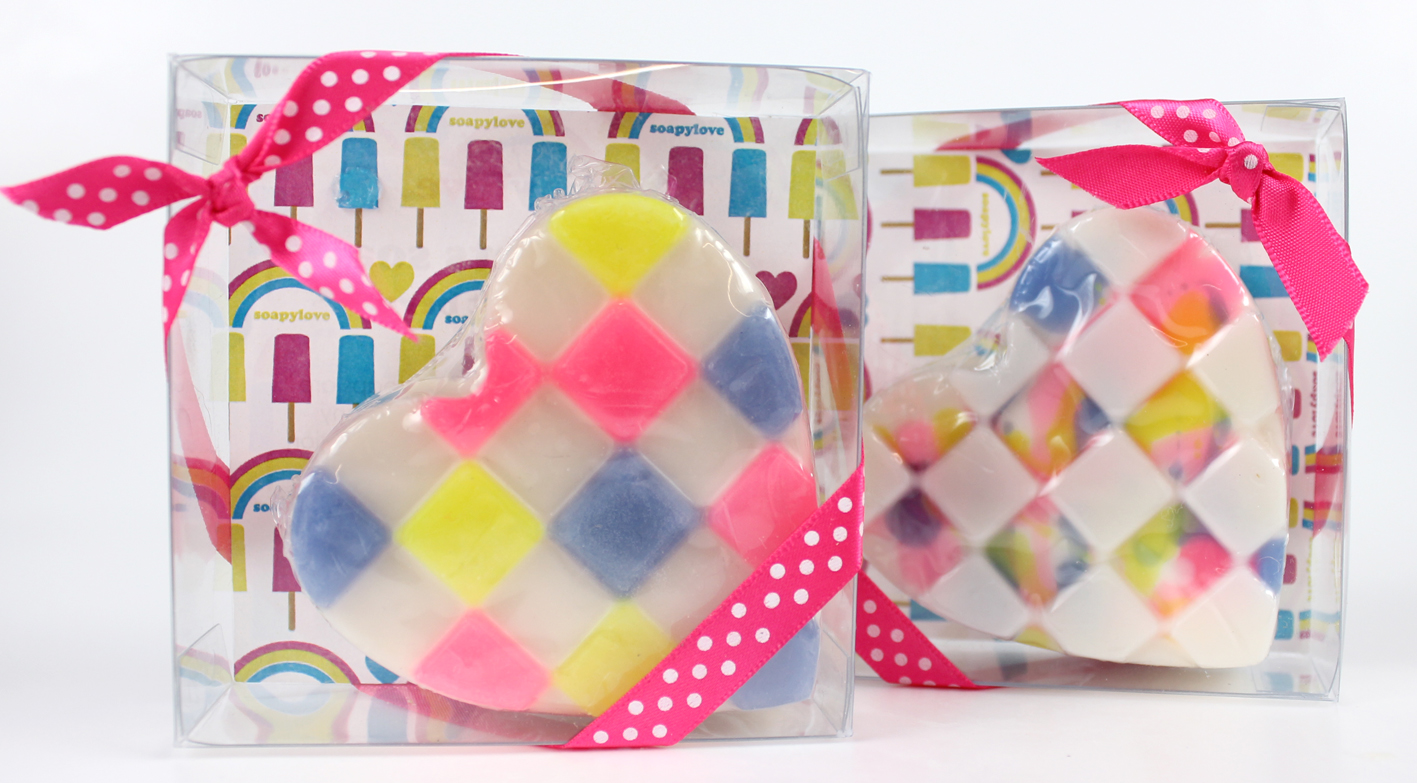 This year's projects will include: advanced melt & pour with Debbie Chialtas (Hint: do you like the soaps pictured above?). Four different scrubs with Erin Pikor. Learn 2 swirl techniques in cold process soap with Kat from Otion (our retail store). Make lotion with Jill Heuser from Northwest Scents. And finally (are you tired yet?), I get to teach a class making milk soaps. I am absolutely jazzed to see the teachers demonstrate their projects and learn from them. This year, we're doing *more* hands on than ever (including cold process) and other than extra clean up, it's going to amazing.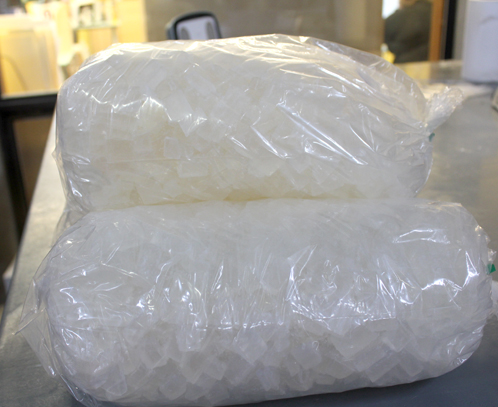 Twenty Five pounds of melt and pour is cut and ready for action!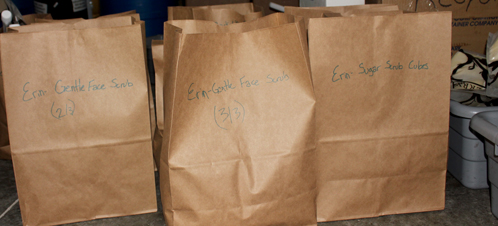 Erin's ingredients for her classes are all bagged up and ready to head over to the SWI location. I'm so excited to see Erin make some scrubs! I am excited to make make some for myself =)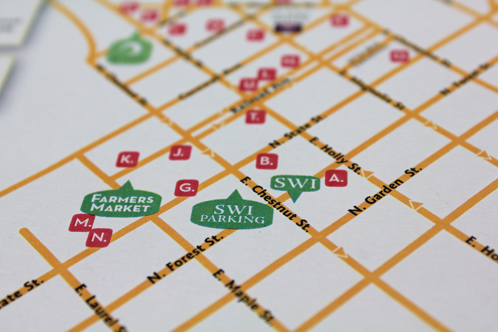 SWI 2012 is going to be held at the Bellingham local Co-op so you can enjoy healthy snacks and coffee during (soap) breaks and walk down the the Bellingham Farmer's Market on Saturday for lunch. And if you're a foodie, Bellingham has some amazing restaurants to enjoy after an intense day of soaping! I can't wait to meet our 2012 SWI soapers and hopefully more of you in the future.