Day 2 of SWI brought all of our wonderful guest instructors together! We invited Debbie Chialtas of Soapylove to teach us some fun melt and pour projects, Erin Pikor of Naiad Soap Arts taught her awesome array of scrubs, and Jill Heuser gave us the low-down on lotions. Get ready for lots of photos! First, we started of with a little bit of this guy.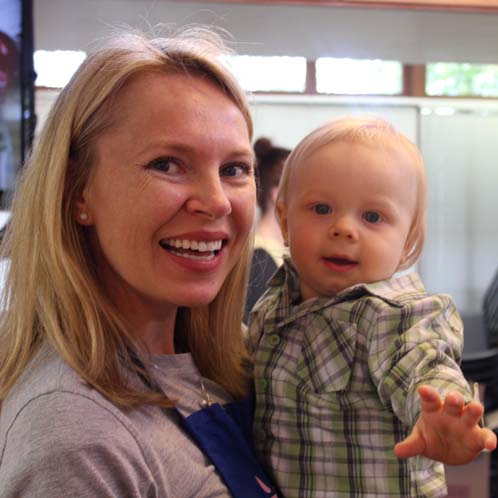 SO in love.
A perfect pick-me-up first thing in the morning, Debbie's projects incorporated Bramble Berry's neon pigments for a super cool, 1980's vibe. She used the SoapyLove Checkered Heart Mold with two variations, a psychedelic splatter soap and a neon checkered soap! Then, the SoapyLove I Heart Soap Mold done in super bright neons put a fun twist on a classic sentiment.
Radical!
Next, Erin taught us three different types of scrubs: Sugar scrub cubes (using a specially-designed-just-for-SWI mold that students got to keep with two cavities of Heart Sugar Scrub mold and two cavities of Plain Sugar Scrub mold), a Salt Glow scrub, and a Whipped Sugar Scrub.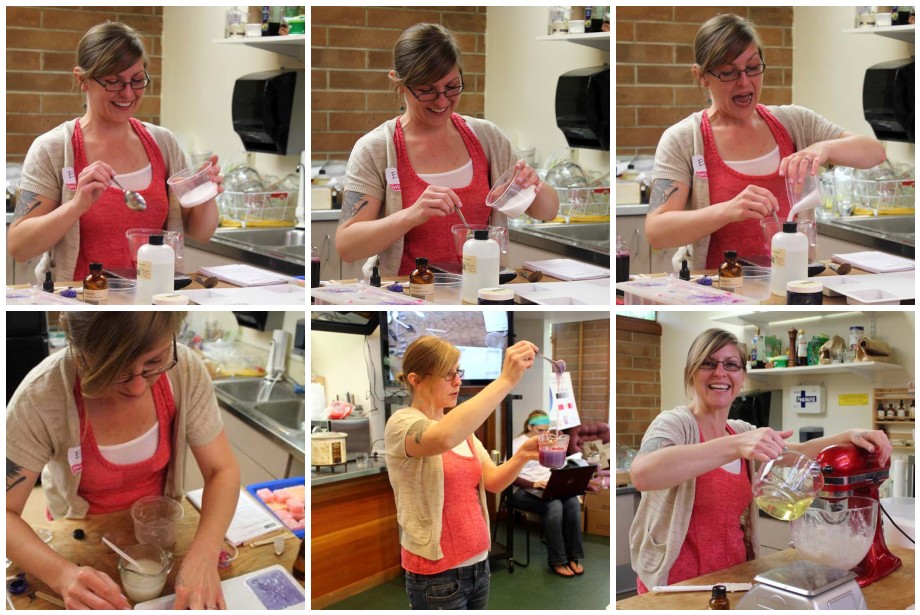 Loving her expressions!
Each of the students got lots and lots of hands-on time with our fabulous instructors and helpers on hand to answer questions.
Jill's hands-on lotion demo was super informative. She has a way breaking down the science behind lotion that is super easy to follow! Lots of "aha!" moments during that session.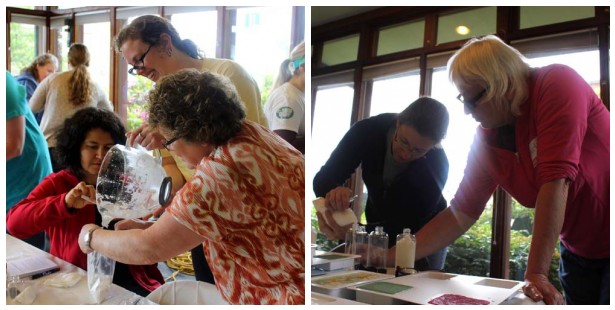 It happens every year, but finally came the end of SWI and it was time for graduation (sniffle). All of the students headed to Otion for cupcakes, soap packaging, and to receive diplomas. Check out some of the loot (and yes, that is a cupcake wrapper, having just done its duty).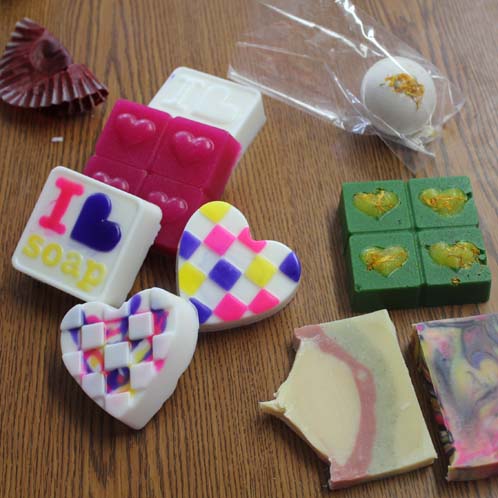 Neon melt and pour, heart sugar scrub cubes, calendula bath bombs, and rice milk soap. In addition to a sample from every demonstration, students also went home with three different molds, some soapmaking tools, a sampling of neon colorants, and a fabulous pair of pink soap goggles!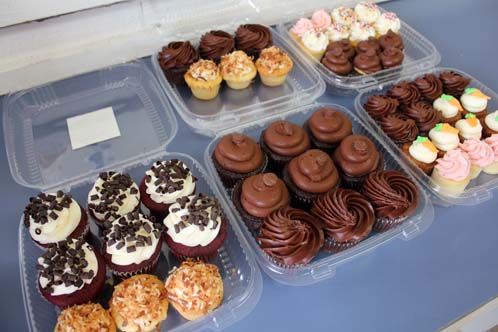 Cupcakes from one of my favorite places, Icing on the Cake in Bellingham!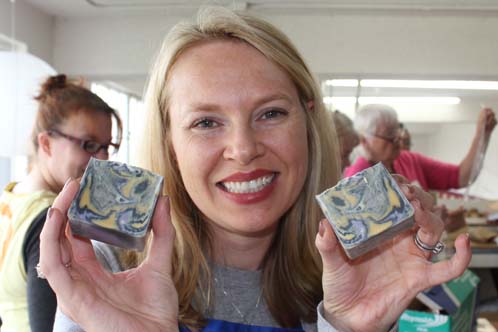 Goat Milk in-the-pot swirl cube soaps
Thanks again to our fabulous instructors and wonderful students who traveled from around the world in order to make this year's Soap Weekend Intensive the best one yet! And remember, if you have any ideas for next year's festivities, be sure to let us know!. That's a wrap!