I love to bake during the holidays, and one of my staple ingredients is cinnamon. Whether it's cinnamon sugar cookies, cinnamon pinwheel rolls, or cinnamon bread pudding, there is nothing that says 'holidays!' to me like the warm, rich scent of this versatile spice (well, that and eggnog…).
Bramble Berry's whole, naturally fragrant Cinnamon Sticks are perfect to add to your holiday potpourri blends, and their scent evokes a holiday feeling. If you use an essential or fragrance oil in your potpourri blend, Cinnamon Sticks help the aroma of your potpourri last longer because the bark acts like a sponge to absorb the oils.  These are about 2-3/4″ in length.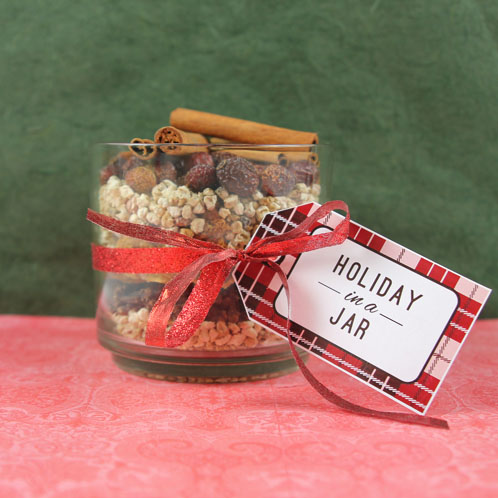 We recently featured Cinnamon Sticks in this great tutorial about making your own super simple Holiday in a Jar potpourri. This is a quick and easy gift you can make in under ten minutes, and garnishing the top with cinnamon sticks add a final holiday touch. If you're going for maximum cinnamon kick, try the potpourri recipe with our Cinnamon Leaf Essential Oil, or for a softer, sweeter scent try our Cinnamon Sugar Fragrance Oil.
If cinnamon scent blends are more what you're looking for, we've got those too! The following scent blends feature Cinnamon Sugar Fragrance Oil.
Sweet Cinnamon Blend
1 part Cranberry Chutney Fragrance Oil
1 part Cinnamon Sugar Fragrance Oil
Candied Cinnamon Blend
2 parts Holiday Candy Fragrance
1 part Cinnamon Sugar Fragrance
Crème Brûlée Blend
1 part Butter Cream & Snickerdoodle
1 part Cranberry Sweet
2 parts Cinnamon Sugar
Home for the Holidays Blend
2 part Oatmeal, Milk And Honey Cybilla
1 part Cinnamon Sugar