Our customers show us love every day, and this is just one way that we can bounce that love back. Starting today, we're letting you choose your free sample from a curated selection of rotating products – up to 3 samples, depending on how much you order!
Just our way of saying thanks.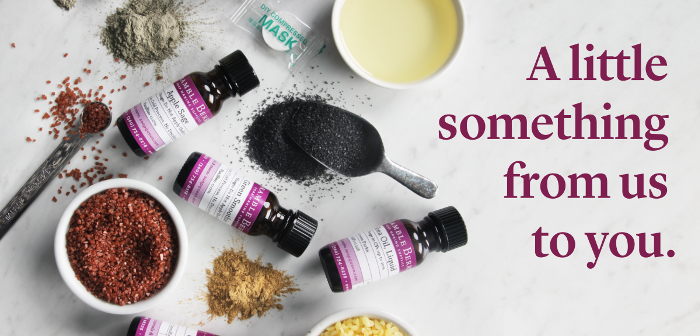 Here's how it works:
Every customer will get at least one free gift with their order. Orders that are $125 or over will get two samples, and orders that are $250 or over will get three samples. In addition to fragrances, you can try other samples, like lavender essential water or a facial treatment mask. These samples rotate so that you can try new products.
To get started, go to the Bramble Berry site and select the supplies you need. You can click "My Cart" in the upper right-hand corner to see how many free gifts you will get and how much more you need to spend to reach two or three.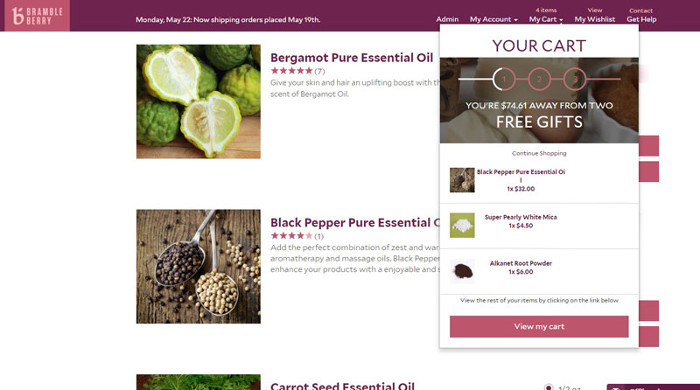 When you're ready to check out, head to your cart. You'll see a note that says, "You have a free gift offer which will be available once you begin the checkout process." After clicking "Checkout," you'll be taken to the Free Samples page to view all the goodies you can choose from – select what you'd like to try. You'll be told how many samples you can get.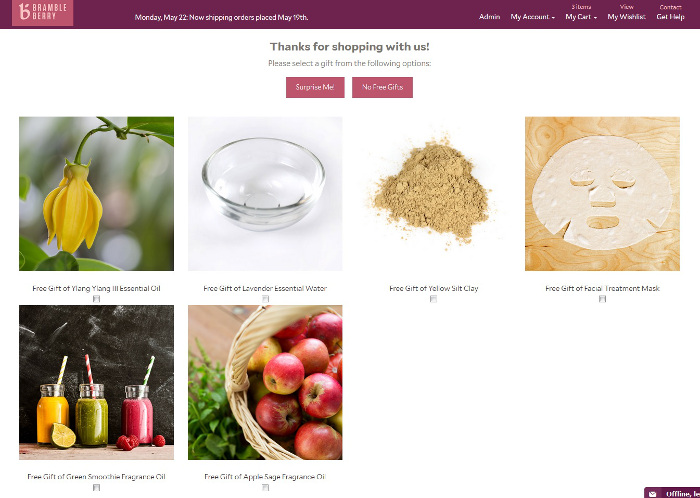 Once you select the samples, a button will appear that says "Continue." Click it to go to the next page.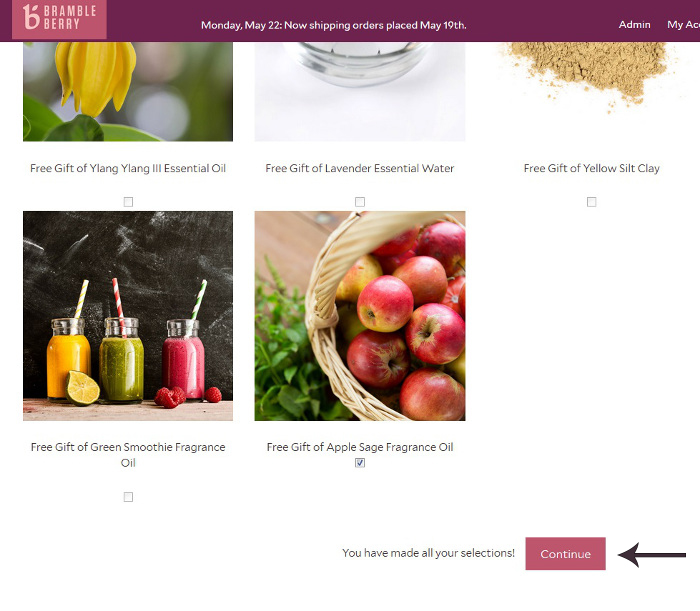 Don't want a sample or don't know what to choose? Select one of the two buttons at the top.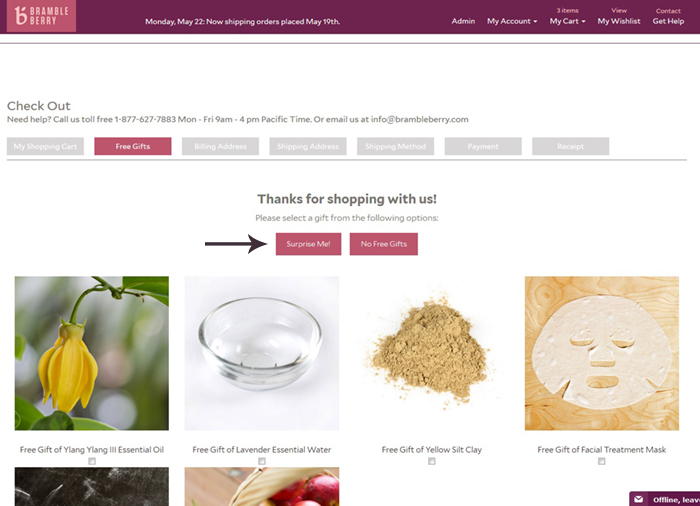 Continue the checkout process by entering your billing address, shipping address, shipping method, and payment. As you go through checkout, you'll be able to see your free gifts along with your other items. If you stop this process to add more items to your cart, you'll need to select the samples again. Non-shippable items like e-books and classes don't count toward a free gift.
Once you submit your payment, your soapmaking supplies and free goodies will be on their way to you!