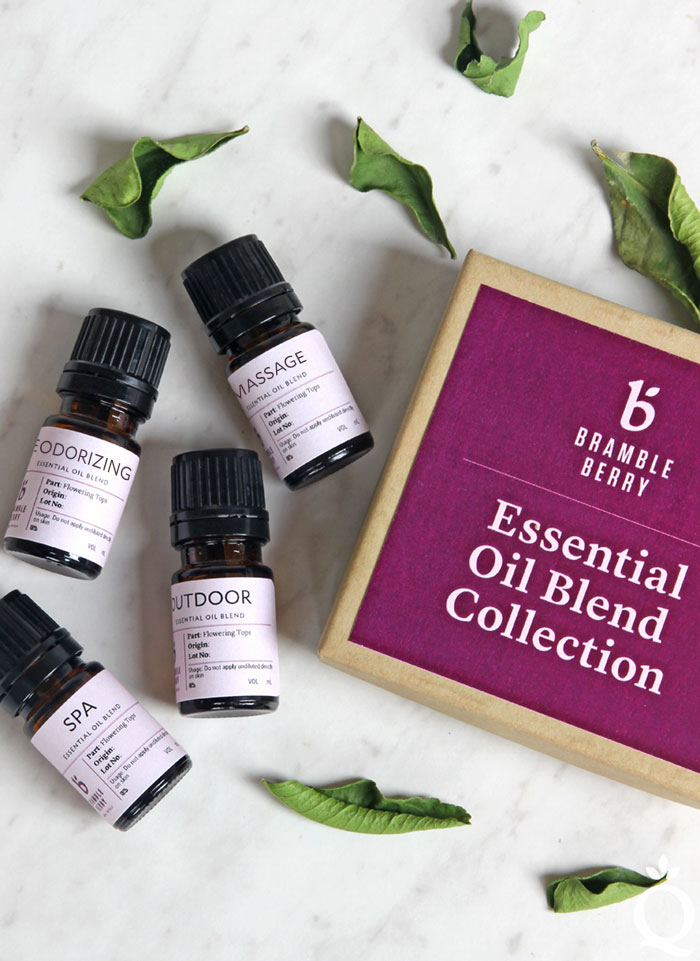 Whether you need a moment to relax or you want to feel energized for your next outdoor adventure, we've got you covered. We have four premixed blends for every occasion – Deodorizing Blend, Spa Blend, Massage Blend, and Outdoor Blend.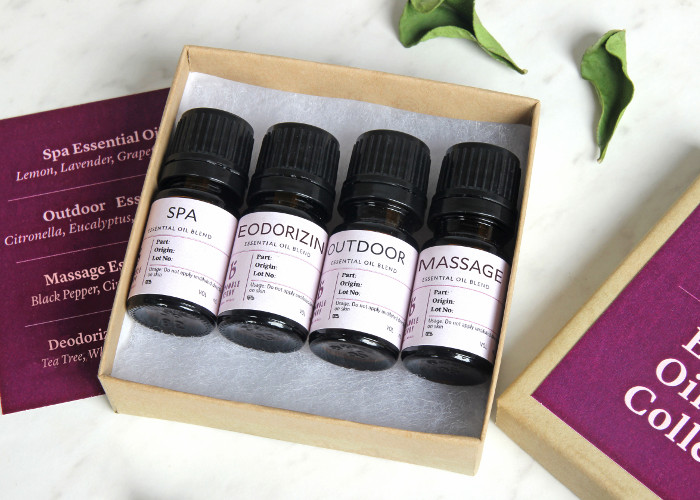 Deodorizing Blend: There's nothing better than the smell of a clean home. If you prefer yours to smell clean without all the chemicals, this blend is for you. It contains tea tree, white thyme, sweet basil, and rosemary essential oils. Add it to handmade cleaning sprays, carpet deodorizers, and more. It also works well in body products like balm and deodorant. Cleaning isn't necessarily fun, but at least you can enjoy this fresh and herbaceous scent while doing so.
Spa Blend: Everyone needs a break now and then. If your busy schedule doesn't allow a trip to the spa, this blend is the next best thing. It's a complex and relaxing blend that smells a little different each time you open the bottle. There are classic spa scents like lavender, lemon, grapefruit, and rosemary. A few unexpected scents, including fennel, juniper, and fir needle, give the blend an unbeatable earthiness. One minute you're staring blankly at your inbox, the next you're in a high-end spa awaiting your massage. Add it to your diffuser, massage oils, and more.
Massage Blend: Self-care is an important and often forgotten part of a daily routine. Opening this bottle will give you an instant reminder to pamper yourself. The blend, which we've affectionately dubbed "Massage in a Bottle," is a mixture of cinnamon leaf, spearmint, sweet basil, lavender, and eucalyptus. It's a perfect addition to massage oil, body butter, and lotion. If your version of self-care is a relaxing bath, add a few drops to your favorite bath bomb or bath salt recipe. You can also go the simple route – give it a sniff and focus on you.
Outdoor Blend: This blend will get you in the mood for all things outdoors – camping, hiking, biking, canoeing, or just enjoying a cold drink on the porch. It's an uplifting mix of citronella, eucalyptus, lemongrass, lavender, catnip, and litsea. While bugs aren't a fan of this scent, one sniff will make you feel energized and ready to explore. Add it to candles, soap, sprays, and more. Whatever your adventure, this essential oil blend is a must-have.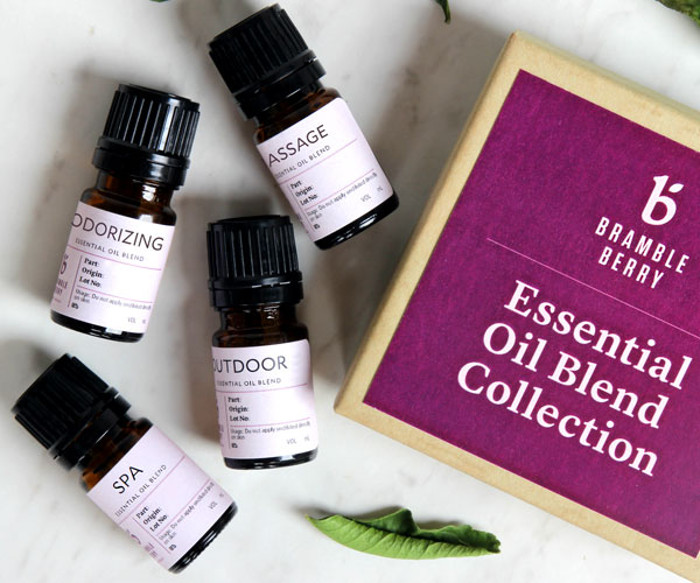 You can use the new blends in everything from relaxing bath salt to moisturizing massage oil. Check back here during the next few weeks for more information on how to work with them.
Which blend are you most excited to try? Share using the tag #BrambleOn.