There are so many sources of inspiration when it comes to soaping. Whether it's food, nature or a certain color palette, inspiration is everywhere! This week, the textures of the sea were the inspiration for the Shimmering Sea Glass Cold Process Soap. Clear melt and pour pieces look like the glass found on the shores. With teal and purple swirls, plenty of Iridescent Glitter and an earthy scent from Lavender Forest Fragrance Oil, this soap fun and unique.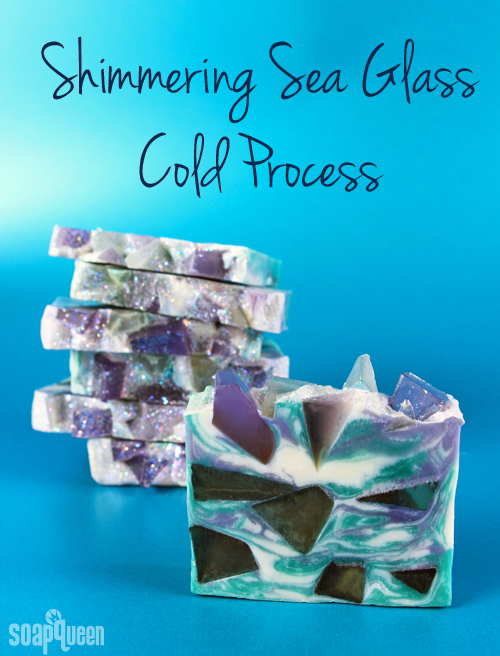 An in-the-pot swirl is used to create the interesting pattern in the soap. A fun swirl can also be created using a chopstick or dowel, as seen in the Infinity Swirl Soap on Soap Queen TV. A figure eight pattern swirls together gorgeous blue, white, pink and black hues to create a stunning look. Scented with Lime Fragrance Oil and Crisp Anjou Pear Fragrance Oil, the soap smells fresh and fruity.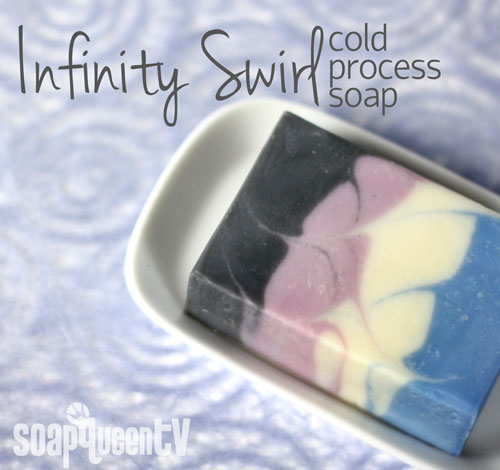 If you're in the mood for more citrusy scents, orange essential oils add some bright fruitiness to your bath and beauty products. Bramble Berry carries four types of orange essential oils including 10X Orange Essential Oil. While most citrus essential oils fade in soap, 10x Orange Essential Oil is super concentrated, meaning the scent will last and last. To find out more, click through the Sunday Night Spotlight: Orange Essential Oil post.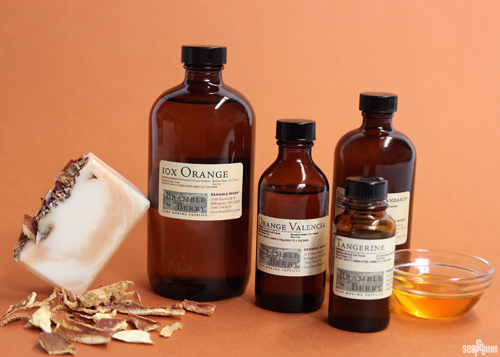 In between making soap and getting orders out, it can get pretty busy at Bramble Berry during the holiday season. It's nice to be able to take a break and give back to the community. Every year the Bramble Berry staff teams up with the Salvation Army to shop for families in need. This year, we picked out toys, clothing and household items for more than 10 families! See more in the Salvation Army Shopping Extravaganza 2014.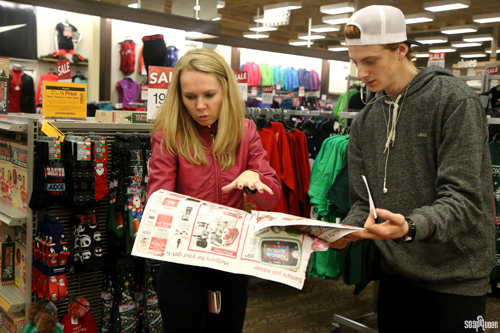 When it comes to your business and where you choose to spend your money, you can only depend on yourself. Credit card companies can cut your credit with no notice. This recently happened to me and I was reminded how important it is to have a business you can bootstrap yourself. Read about my experience and get tips in the Cash is King and Credit is a Pawn post.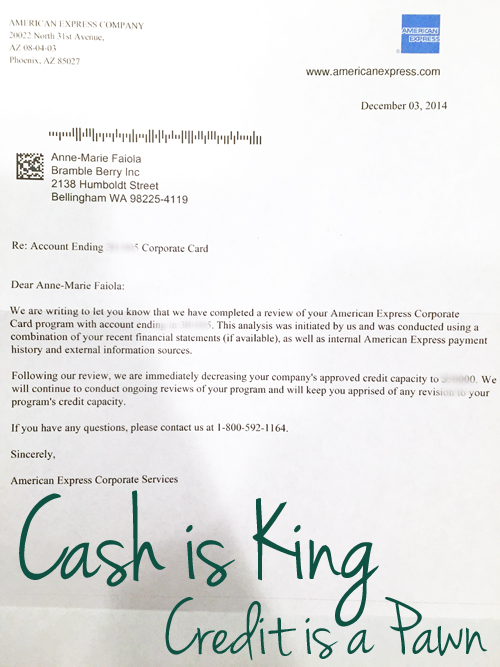 While some aspects of owning your own business can be stressful, all that hard work is incredibly rewarding. Speaking of hard work, the detail in this week's Facebook Photo of the Week is incredible! Faith with Alaiyna B. Bath and Body created this adorable snowman felted soap.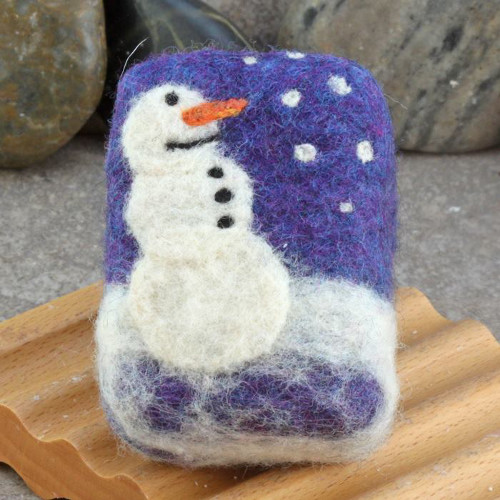 The cute snowman is incredibly detailed with black buttons and an orange nose, and sits against a blue and purple background. So stunning! If you'd like to create some winter-themed soap, you'll love this Snowy Stencil Melt and Pour Tutorial. For more chilly inspiration, click through this Snowy Forest Melt and Pour Tutorial.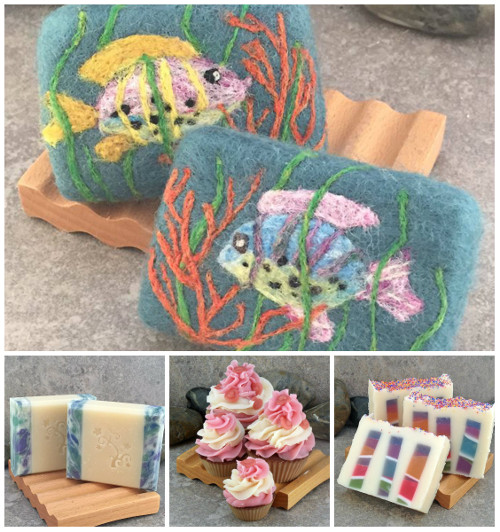 Above (clockwise, top) are Faith's Under the Sea Themed Felted Soap, Stained Glass Soap, Crisp Apple Rose Scented Bakery Cupcake Soap and blue and white soap. If you love the look of Faith's stained glass soap, you'll love the Tile Inlay Cold Process Soap. For more fun transparent soap, click through the Color Block Rainbow Soap Tutorial.
Find Alaiyna B. Bath and Body
On Facebook
On Etsy
On the web
Post pictures of your crafty creations on the Facebook page each week for a chance to be featured on the Soap Queen blog and receive a sweet soapy package from Bramble Berry. Photos are chosen based on consensus from the Bramble Berry staff, so the best way to increase your chances of winning is to show us lots of photos!