This week was all about fall. When the temperatures start dropping, a cup of hot coffee or tea is a perfect start to the day. Coffee and tea are also great in soap. They give bars a warm color and subtle scent. You can also use coffee grounds to exfoliate the skin and coffee butter to moisturize it. Learn more in the How to Use Coffee and Tea in Soap post.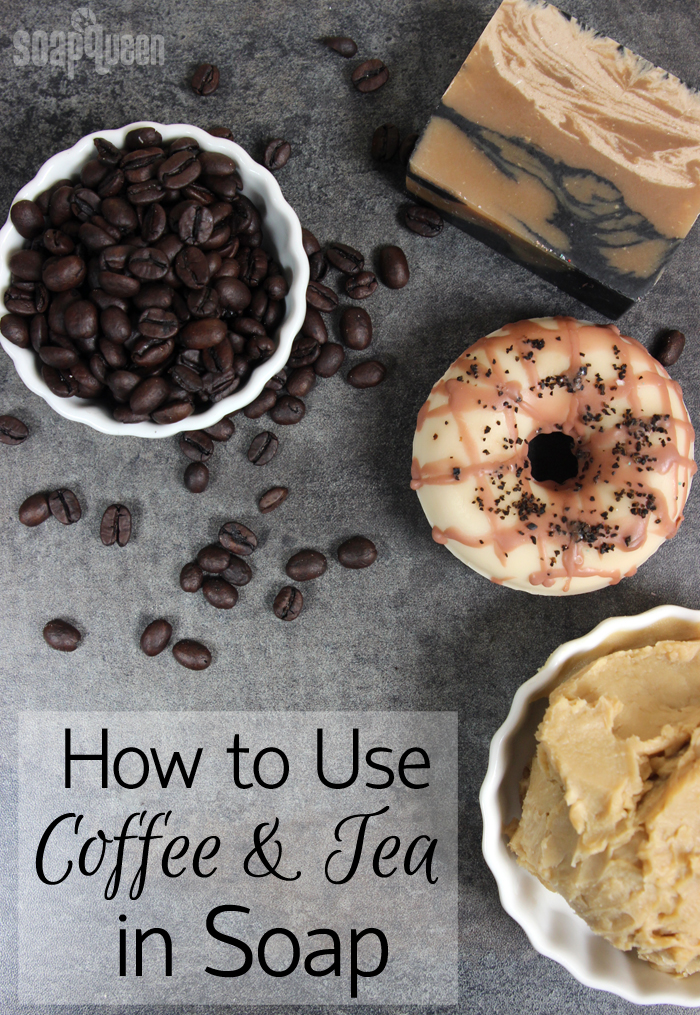 Coffee butter adds a luxurious feeling to the Pumpkin Spice Latte Bubble Bath Bombs. They're scented with Pumpkin Spice Fragrance Oil and Espresso Fragrance Oil to smell just like the iconic fall drink. They also have Sodium Lauryl Sulfoacetate – SLSA, which helps the bath bombs bubble in the tub.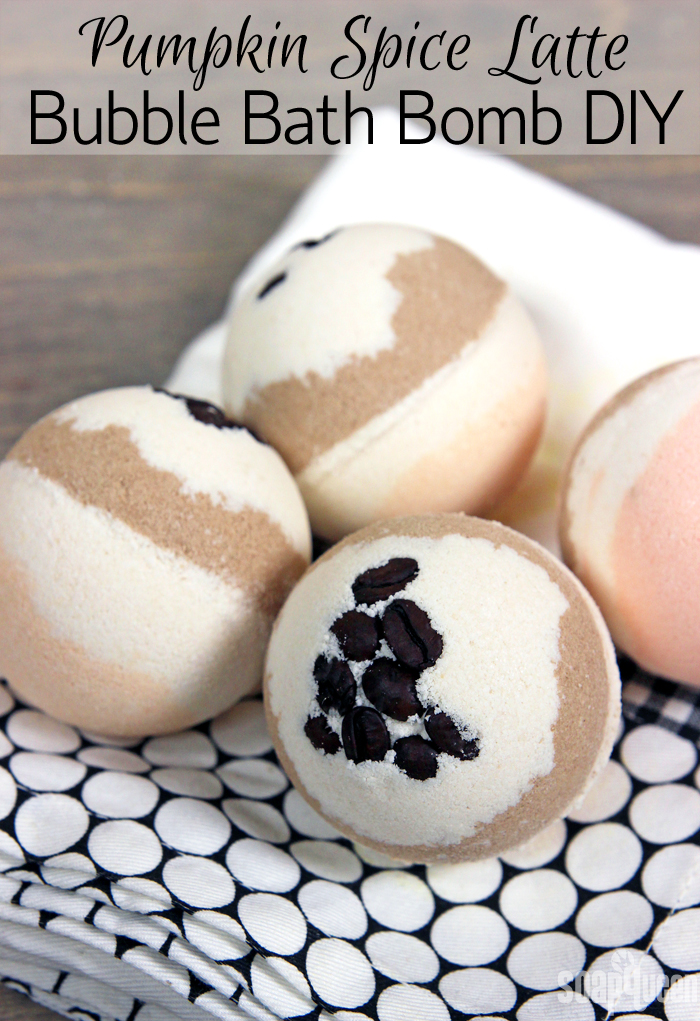 If you're not quite ready to let go of summer, you'll love the Circling Taiwan Swirl Soap. It features bright orange, blue and yellow hues, and is scented with fruity Electric Lemonade Cocktail Fragrance Oil. The pattern is created by pouring soap in the Multi-Pour Tool for 10″ Silicone Loaf and then swirling it with a chopstick.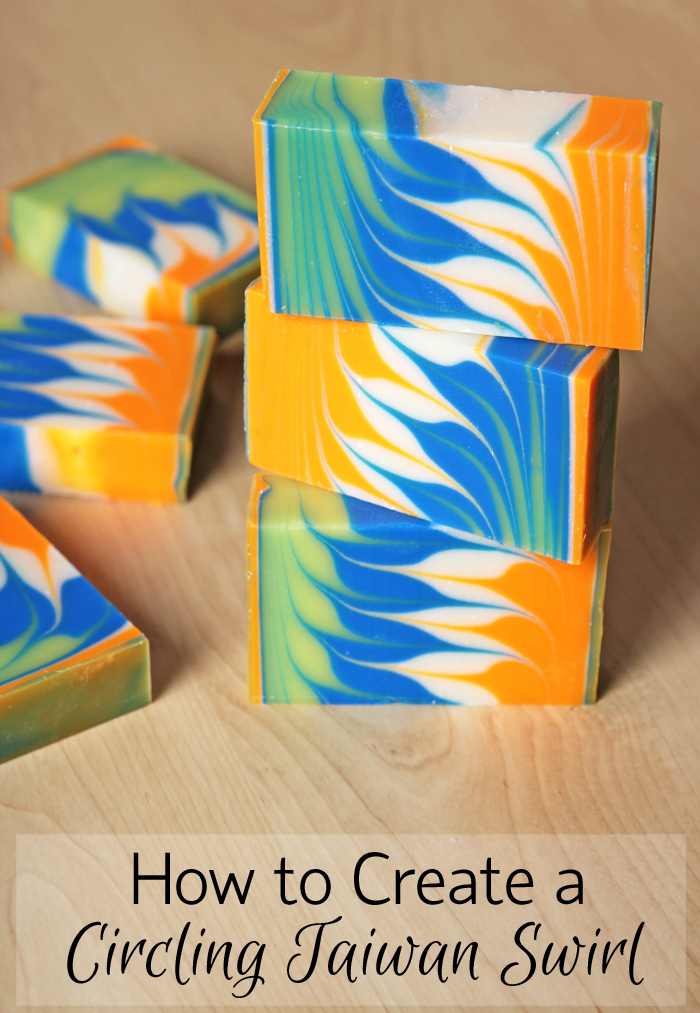 This week's Facebook Photo of the Week by Kelly with Earthy Krunchy Soap Co. features bright colors as well. How cute is her Udderly Fantastic Soap?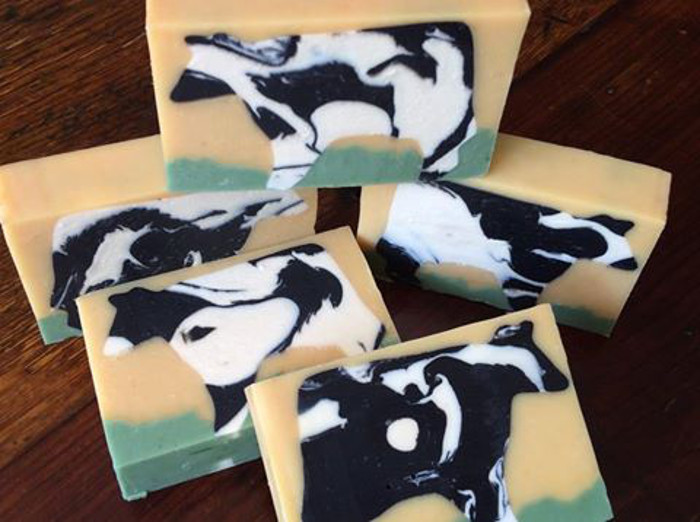 The embeds in Kelly's soap turned out perfectly. They're so fun, and I love the grass and sky in the background. She used three milks in the recipe – cow, goat and coconut – to give the soap a luxurious, lotion-like feeling. To learn how to work with milk, check out the Goat Milk and Oatmeal Cold Process Soap. The Lime in the Coconut Milk Cold Process Soap feels silky on the skin.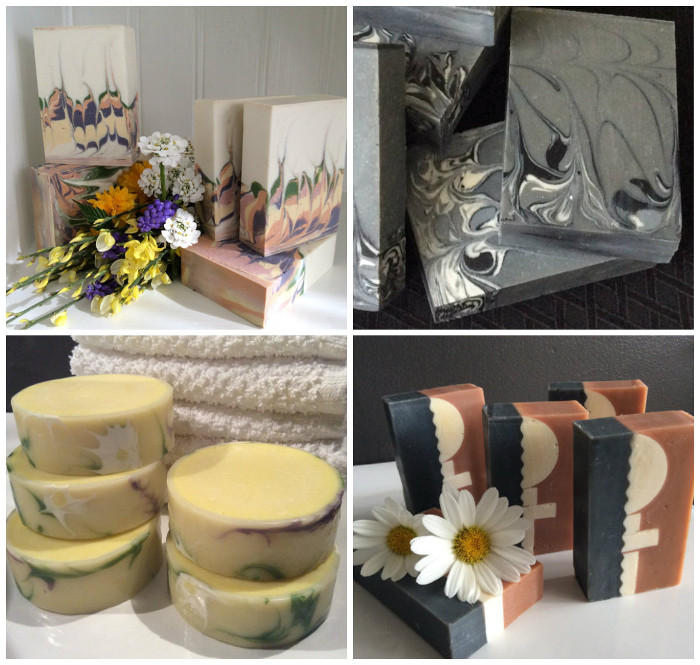 Above (clockwise, top left) are Kelly's Garden Bouquet Soap, Gray Suede Soap, Her Dark Side Soap and Lavender and Chamomile Soap. To learn how to get the design in the Lavender and Chamomile Soap, check out the Blue Rimmed Cold Process Soap Tutorial.
Find Earth Krunchy Soap Co.
On Etsy
This week's Instagram Photo of the Week by Stephanie with Stephanie Street Soap and Skincare is beautiful and elegant. The details on her Rose and Vanilla Soap Cupcakes are amazing, especially the flowers on top. To see more of her work, check out her Instagram page.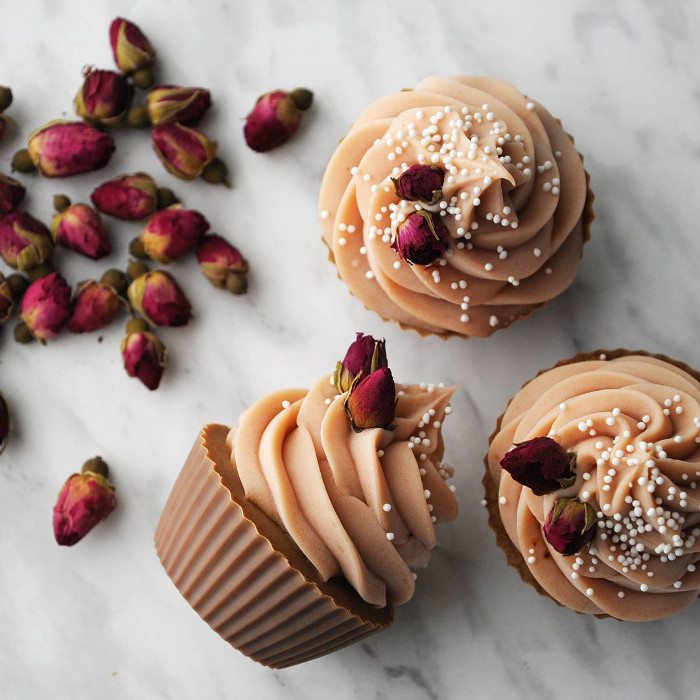 Post pictures of your crafty creations on the Facebook page each week for a chance to be featured on the Soap Queen blog and receive a sweet soapy package from Bramble Berry. Photos are chosen based on consensus from the Bramble Berry staff, so the best way to increase your chances of winning is to show us lots of photos!
To participate in the Instagram contest, hashtag your pictures with #soapshare. Each Friday, I will pick a photo on Instagram to be featured on the Bramble Berry Instagram account.
For those of you who have been featured on the blog, we now have an official "Featured on the Soap Queen" badge! You can include that badge on your website, blog, pictures, etc. To save the badge, click here. =)