This week featured new ideas to try this holiday season. The Horse Sculpted Layers Soap Tutorial is a newer technique made popular by Claudia Carpenter of Om Nom Soap. It involves using cardboard cutouts to create shapes in your soap. We used a horse cutout and an in-the-pot swirl to create these bars. It is an advanced tutorial that requires patience, but we think the results are definitely worth it!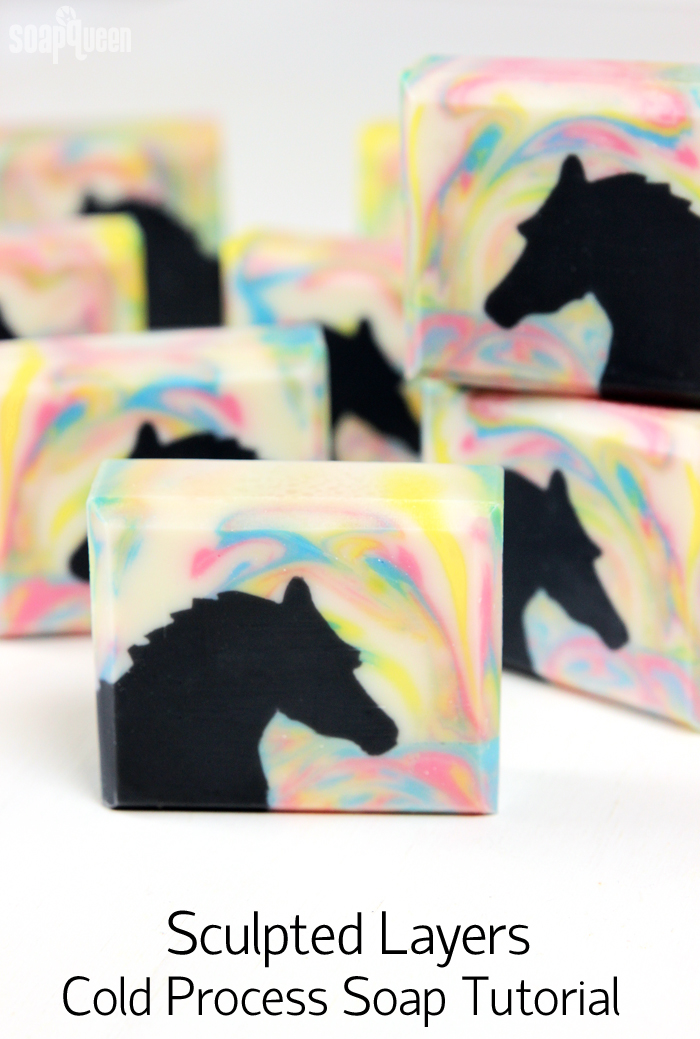 Short on time? You'll love the Snowdrop Hot Process Soap. The icy blue shade is made with a mixture of Caribbean Blue Mica and Snowflake Sparkle Mica. The Snowflake Sparkle Mica is also sprinkled on top. It's scented with Sparkling Snowdrop Fragrance Oil and Peppermint Essential Oil, 2nd Distill. The soap is ready to gift once cut into bars (although I still recommend a 1-2 weeks of cure time).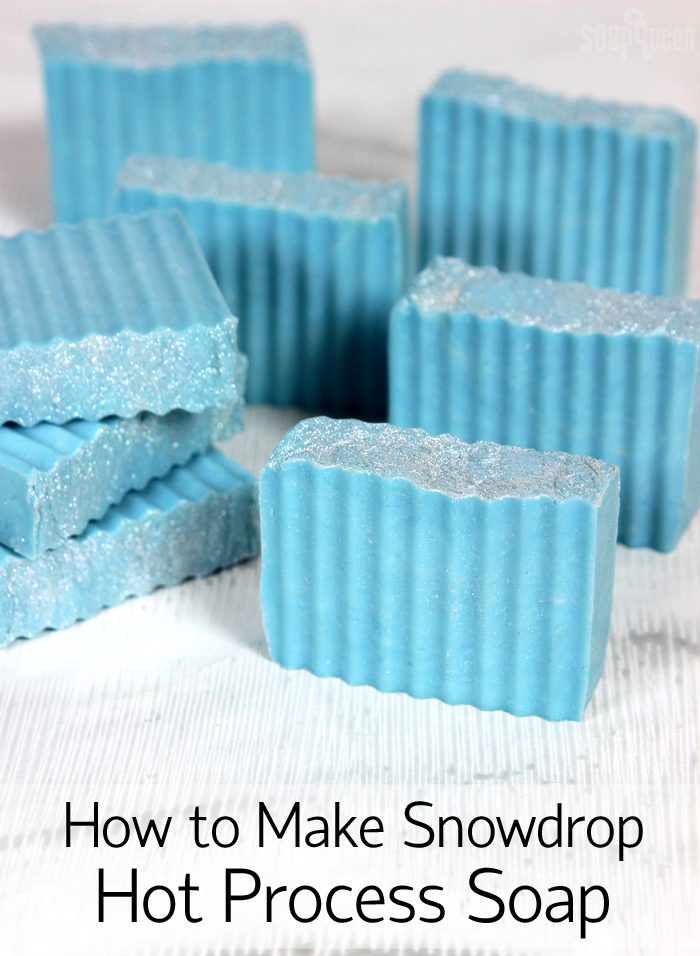 One advantage of hot process soap is that it's ready to use and give right away. However, because of the thicker texture, it doesn't have as many design options as cold process soap. If you don't feel comfortable handling lye, rebatch or melt and pour soap is the way to go. Learn more in the Pros and Cons of Soapmaking Methods post.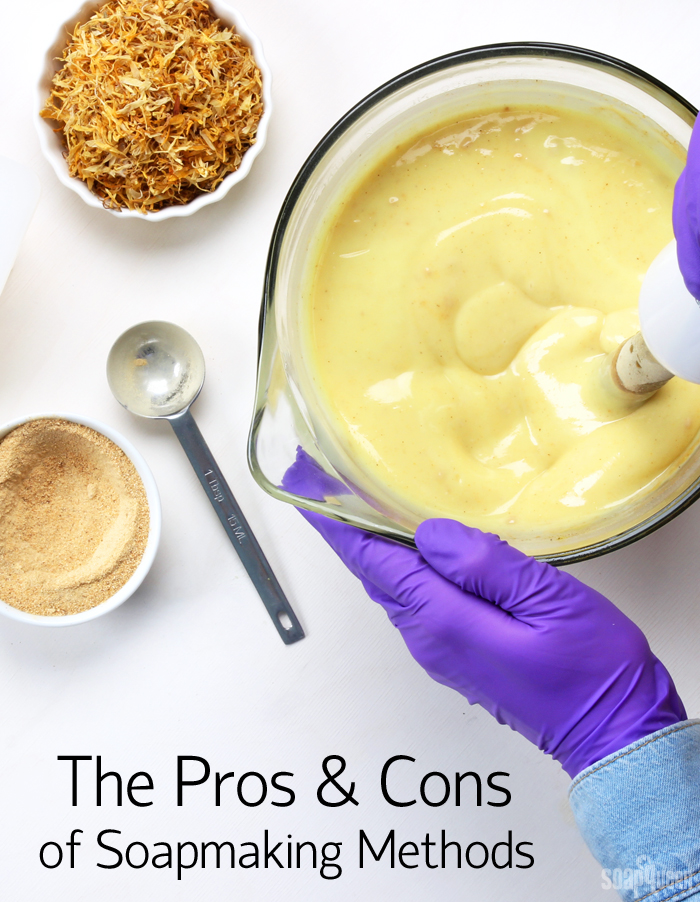 Handmade products make great gifts, but they're also fun to make with your loved ones. A craft party is the perfect way to enjoy food, drinks and try some new crafts. You can make a variety of products, including nail polish and scrubs. Learn tips for hosting a craft party in the How to Throw a Holiday Craft Party post.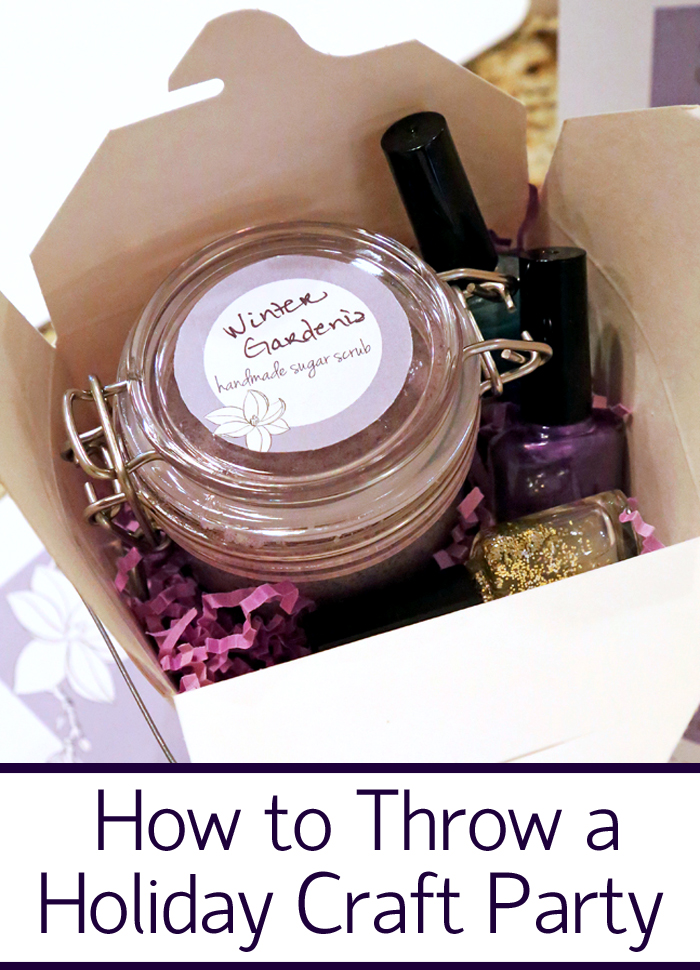 This week's Facebook Photo of the Week winner, Michelle with Tea Time Creations, LLC, tried a new technique to make these geode soaps and the results are amazing.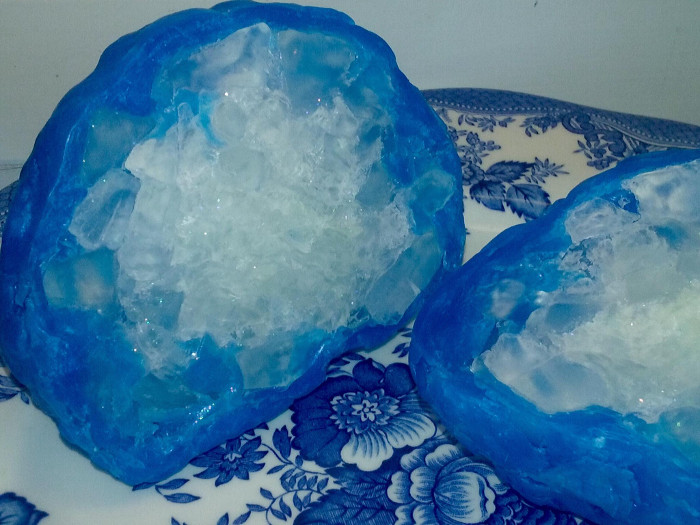 The soaps look just like a real geode. I love the blue and white color combination and the hint of sparkle. To learn how to get the look, check out the Gorgeous Geode Soap Tutorial. The Soap Gems Tutorial shows you a variation of the technique.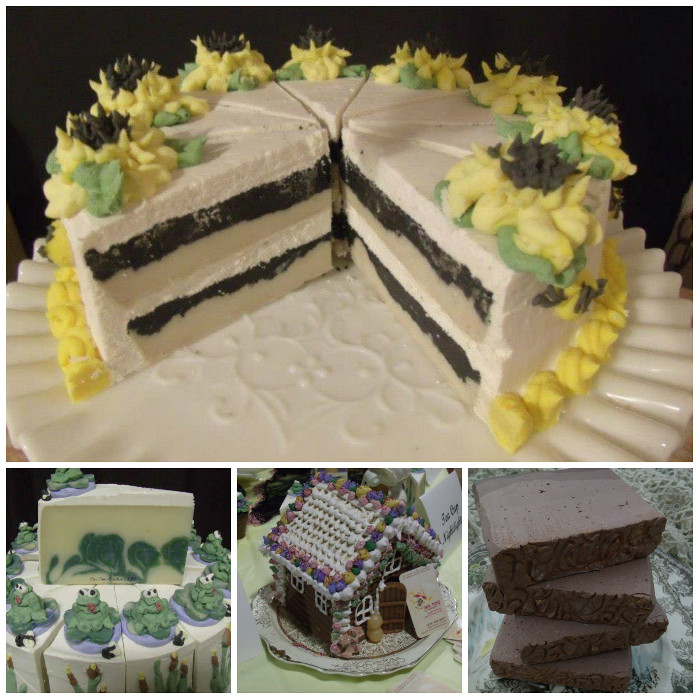 Above (clockwise, top) are Michelle's flower soap cake, hair soap, soapy gingerbread house and frog soap. The cakes are so gorgeous. For more dessert-inspired tutorials, check out the Berry Rhubarb Crumble Soap. The Pumpkin Pie Cold Process Soap looks just like the real thing.
Find Tea Time Creations LLC
On Facebook
On the web
This week's Instagram Photo of the Week is a stunning butterfly swirl by Jayme Jayne Inc. The wings in the soap are so wispy and elegant, and the color palette is fun and feminine. See more of her work on her Instagram page.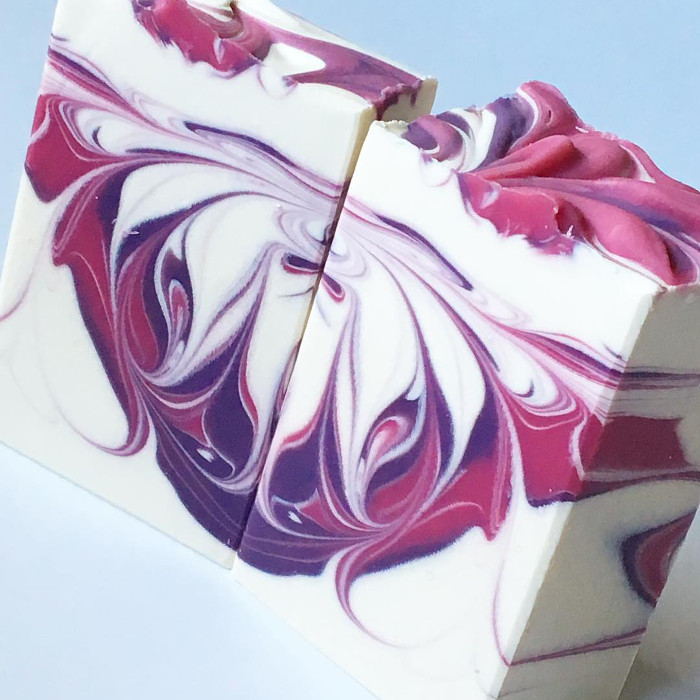 Post pictures of your crafty creations on the Facebook page each week for a chance to be featured on the Soap Queen blog and receive a sweet soapy package from Bramble Berry. Photos are chosen based on consensus from the Bramble Berry staff, so the best way to increase your chances of winning is to show us lots of photos!
To participate in the Instagram contest, hashtag your pictures with #soapshare. Each Friday, I will pick a photo on Instagram to be featured on the Bramble Berry Instagram account.
For those of you who have been featured on the blog, we now have an official "Featured on the Soap Queen" badge! You can include that badge on your website, blog, pictures, etc. To save the badge, click here. =)