Summer means bright colors, cool drinks and of course, Shark Week. Shark Week on the Discovery channel starts June 26th. The Shark Attack Melt and Pour Soap is the perfect way to celebrate. The bars are made by embedding shark toys into swirled blue and white soap. Coconut Mango Fragrance Oil gives the recipe a tropical scent. The project is great for Shark Week parties or crafting with kids.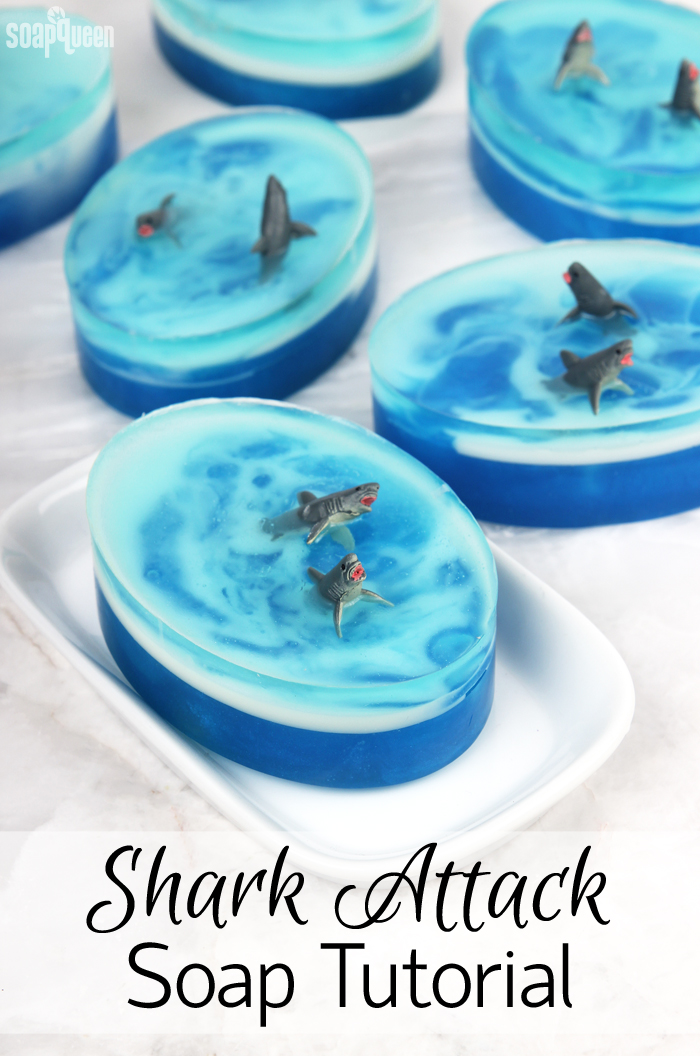 The Neon Pink Lip Tint is a perfect summer color. It's also easy to make. All you have to do is mix Fired Up Fuchsia Colorant with moisturizing ingredients like avocado oil, beeswax and cocoa butter. You can apply a small amount of the recipe for a light pink tint, or use more for a bold summer look.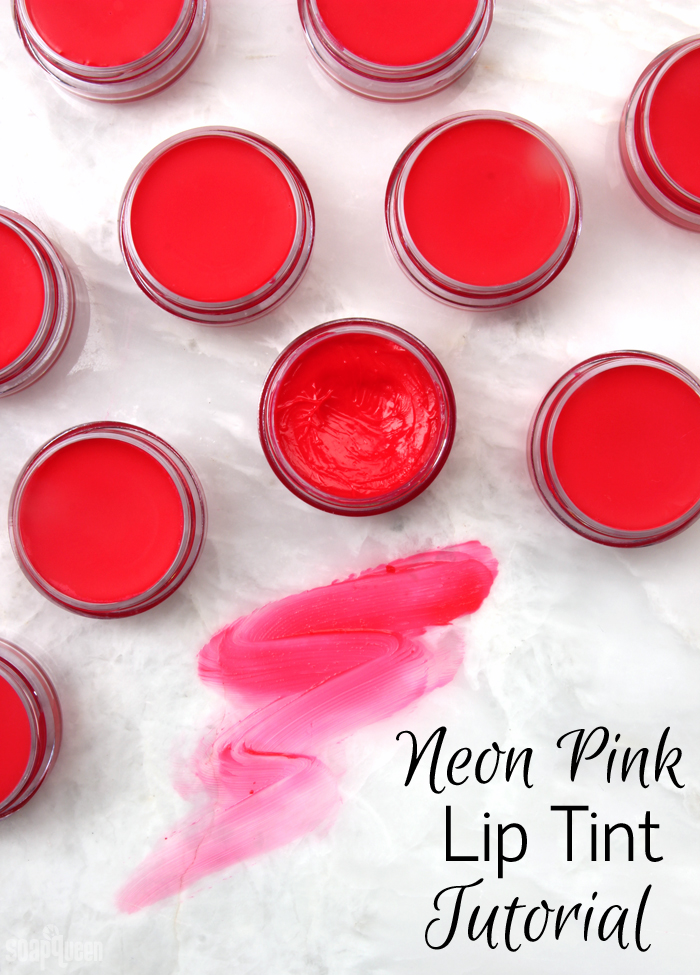 If you've been making cosmetics and want to give soapmaking a try, there are a few things to know first. Researching about lye safety, what oils to use, what tools to have, etc., is a must. It also helps to prepare your work space before getting started to help the process go smoothly. Most importantly, don't get discouraged. Practice makes perfect. Get more tips in the Common Soapmaking Mistakes and How to Avoid Them post.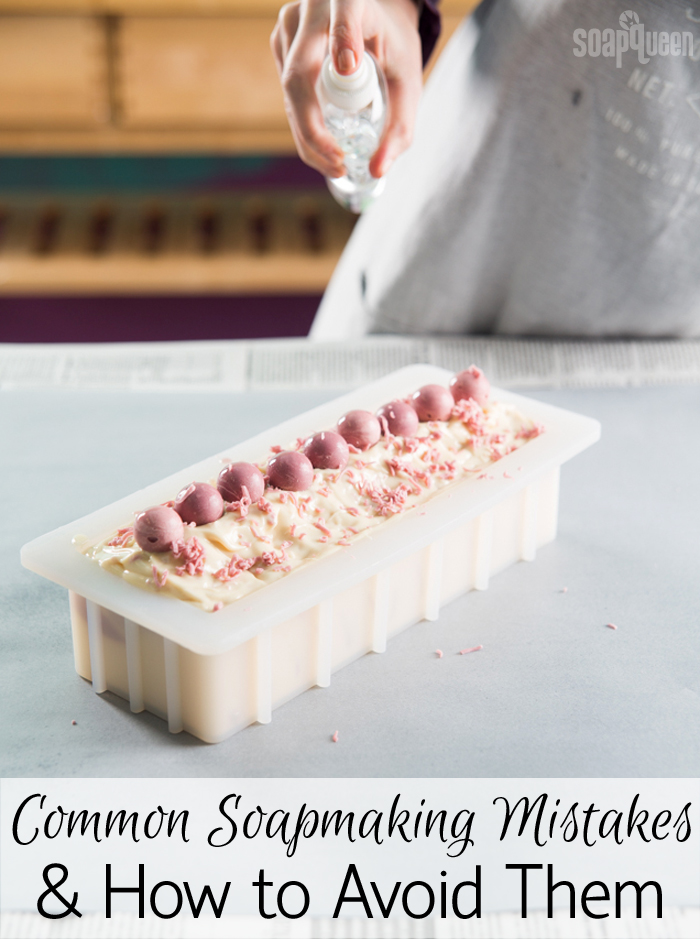 Once you have a few batches under your belt you can start experimenting with more designs. Because cold process soap can have a thin or thick texture depending on how it's made, you can create a wide range of designs. Thin trace is great for swirling, while thick trace is great for landscape soaps. The Cold Process Soap Design Directory has more than 30 techniques and 100 tutorials to choose from.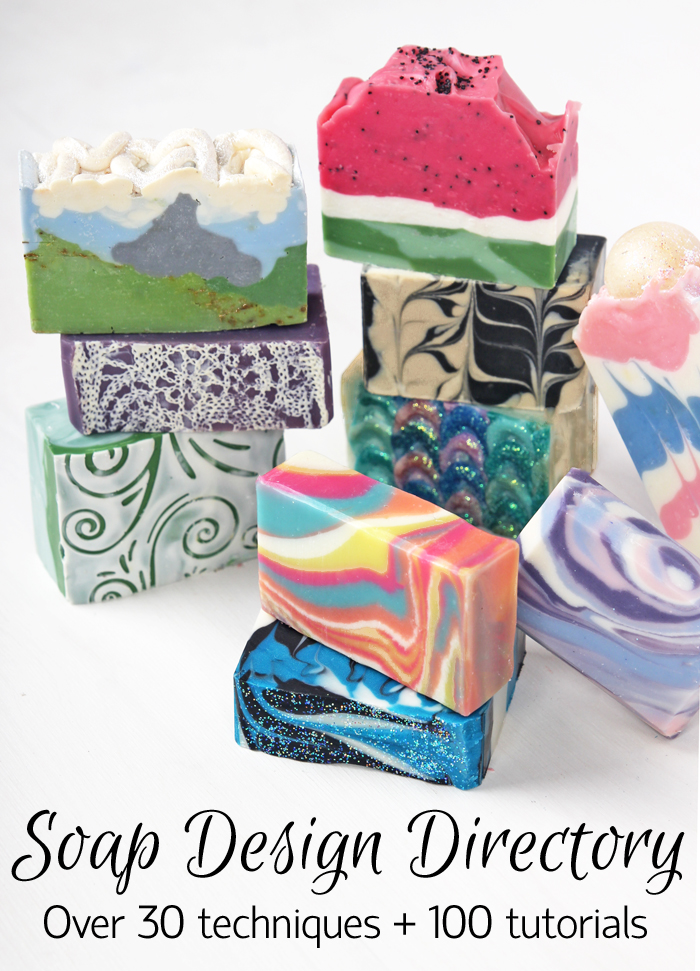 You can also get lots of different designs with melt and pour soap. This week's Facebook Photo of the Week winner, Kathleen with Blissfully Yours Gift and Bath Boutique, made these gorgeous roses with melt and pour soap.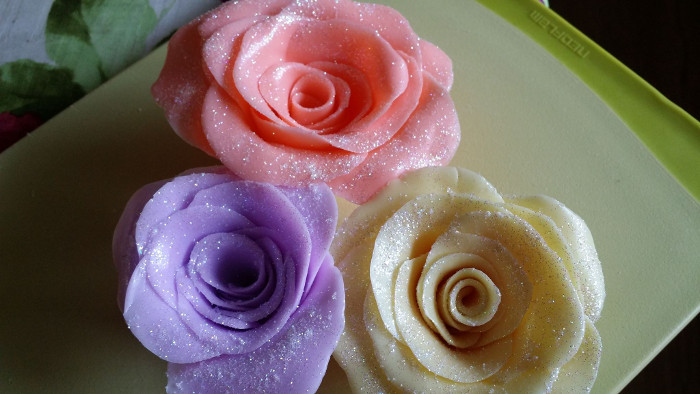 The detail work on the roses is stunning. They look just like the real thing! The sprinkle of glitter on top is a perfect finishing touch. For more rosy inspiration, check out the Icy White Rose Melt and Pour Tutorial. The Rose Garden Soap Tutorial features flowers made with cold process soap frosting.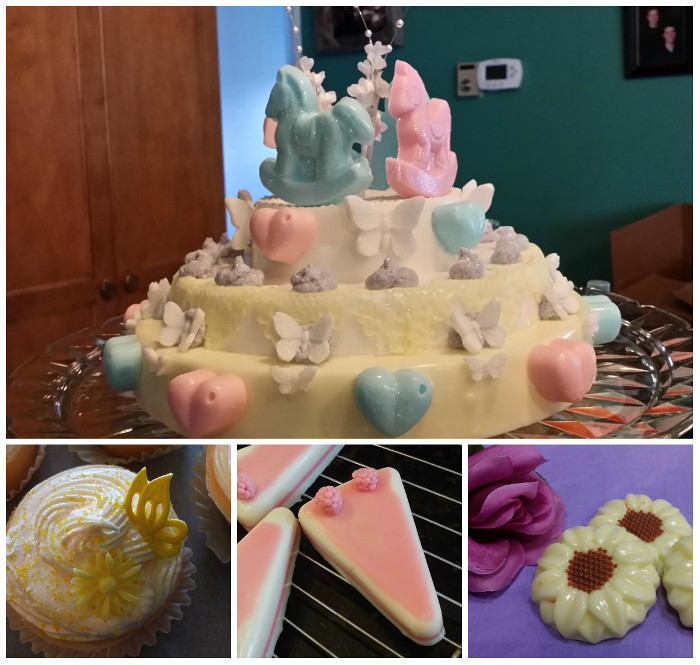 Above (clockwise, top) are Kathleen's Baby Shower Soap Cake, Lemon Sunflower Soaps, Pie Soap and Soapy Cupcake. For more sweet treats, check out the Luscious Lemon Soap Cupcakes Tutorial. The Sparkling Champagne Cold Process Cupcakes have plenty of shimmer on top.
Find Blissfully Yours Gift and Bath Boutique
On Facebook
On Etsy
This week's Instagram Photo of the Week by Clarity Soaps has amazing, vibrant colors. I love the contrast of the blue and shimmery gold. It looks fantastic! For more soapy goodness, check out Clarity Soaps' Instagram page.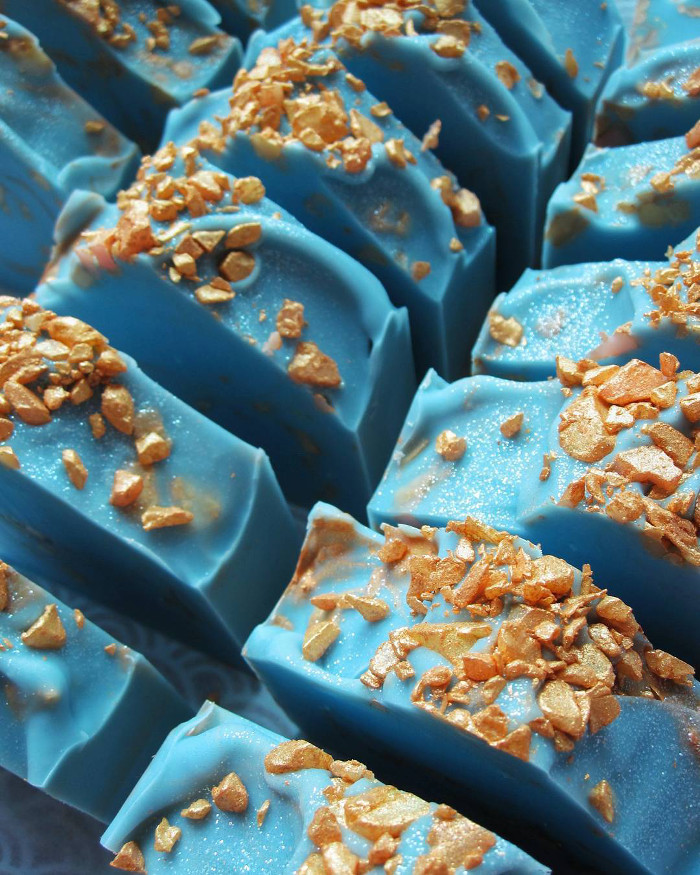 Post pictures of your crafty creations on the Facebook page each week for a chance to be featured on the Soap Queen blog and receive a sweet soapy package from Bramble Berry. Photos are chosen based on consensus from the Bramble Berry staff, so the best way to increase your chances of winning is to show us lots of photos!
To participate in the Instagram contest, hashtag your pictures with #soapshare. Each Friday, I will pick a photo on Instagram to be featured on the Bramble Berry Instagram account.
For those of you who have been featured on the blog, we now have an official "Featured on the Soap Queen" badge! You can include that badge on your website, blog, pictures, etc. To save the badge, click here. =)