Every year as part of our commitment to giving back (see our Social Responsibility Statement here), Bramble Berry donates 5% of our profits to local non-profit organizations. Earlier this year we decided we wanted to bring you, our readers and customers into the mix and donate to the causes you felt passionate about.  We sponsored 11 athletes for our first-ever Bramble Berry Athletic Club! The BBAC members all ran races in the name of their favorite charity and Bramble Berry donated to the races and paid all entry fees (plus, there were cool BBAC shirts just for our "pro" team). At this point many of our fabulous athletes have participated in their events and we wanted to share some of their stories with you. Today's interview is with Andrea Edgar, owner of Soap4Squares!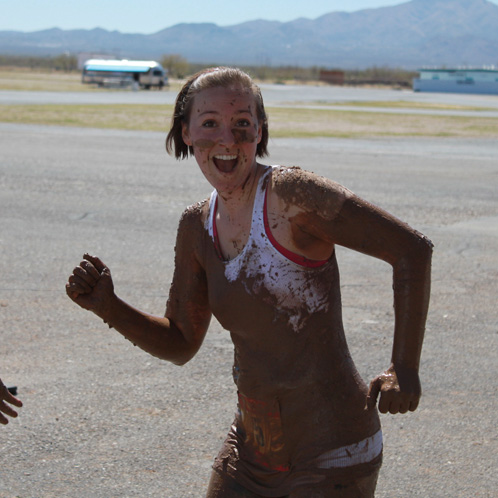 Soap Queen: How did you get into soap making? 
I first started soaping when I found out that I was pregnant in December of 2010. I realized that I was spending way too much money on commercial soap products that didn't agree with my sensitive skin (and newly sensitive nose), so I decided that I could start making my own handcrafted soap products at a fraction of the cost. It was then that Edgar's Soap (now Soap4Squares) was born.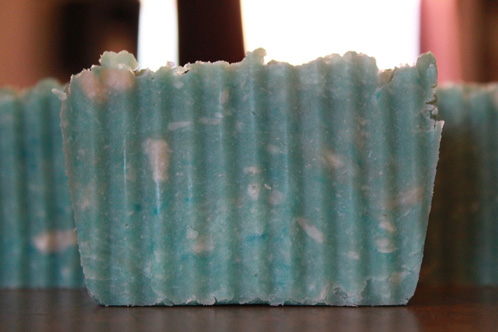 I was so excited to find Bramble Berry and read Anne-Marie's story on the Soap Queen blog. Not only did I find an excellent, well-priced selection of materials to choose from at Bramble Berry, but the founder was a fellow former criminal justice professional with a love for quality homemade soap products! I've been a loyal customer ever since.
Soap Queen: Tell us a little more about your business!
I started making soap for my co-workers and friends, but as the demand rose, I started selling them on consignment at a local café and gift shop. Since that time, I have officially opened my soap business. I have recently trade-named my DBA company name, Soap4Squares, and got my LLC filed with the State of Arizona! Hopefully, as my business increases, I can expand to a website with more than just one page of products. Currently most of my orders are for military customers and I donate a portion of my proceeds from my military-themed soaps to the Wounded Warrior Project. I also have my blog up and running, where I post about my new projects, company and life.
Soap Queen: Why did you want to become part of Bramble Berry's Athletic Club?
I applied to be a part of the BBAC not only to represent Bramble Berry and the soap-making world, but also to encourage fitness for women and give back to my community in the process. In addition to my main race, I also plan to run a few more races over the course of 2012 and have (and will!) proudly wear my BBAC gear to these events.
Soap Queen: What was your charity and how did you pick it?
The charity I chose was the HelpHopeLive, which benefits those with financial needs following a transplant or catastrophic injury. This organization helps individuals to bridge the financial gap between what insurance companies will cover and what a person needs to live and thrive, coordinate fund-raising, and they help with financial responsibility counseling for funds raised.
This non-profit has a special place in my heart because we had a friend who was personally affected by a catastrophic injury and relied on this nonprofit for financial help. Will Archibald was in an accident that left him paralyzed from the waist down. He was an inspiration to me and my husband (and really, anyone who met him) as he did not allow his injury to stop his life. He learned to surf, play hockey, drive with hand controls,  and even went back to college. Will passed away early this year unexpectedly, but HelpHopeLive still worked to fund the needs left behind for his family. It means the world to me that I was able to participate in the BBAC and to help in some way! You can read more about Will's story here.
Soap Queen: Tell us about your events!
The first two races I ran this year were two separate 5K events for Yuma county that encouraged health and wellness within our community.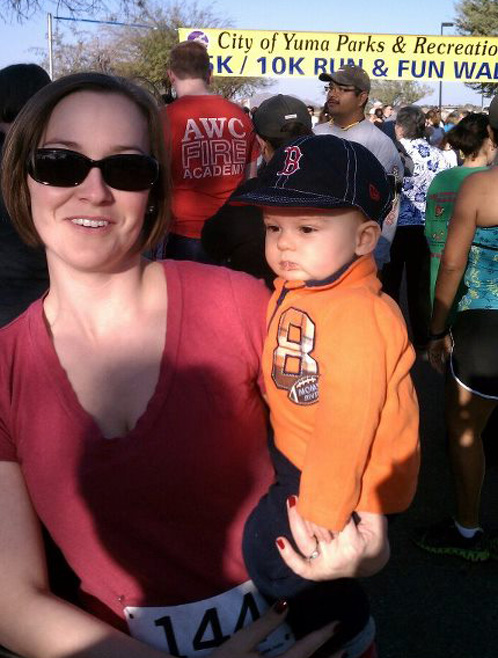 During each 5K I brought my son RJ along for the 'ride.' I want to teach him the importance of fitness and I figured it is never too early to learn. These races were also exciting for me because they were the first races I have ran since having RJ last August. I was a big sprint and triathlon girl in the past, so it was nice to get my groove back.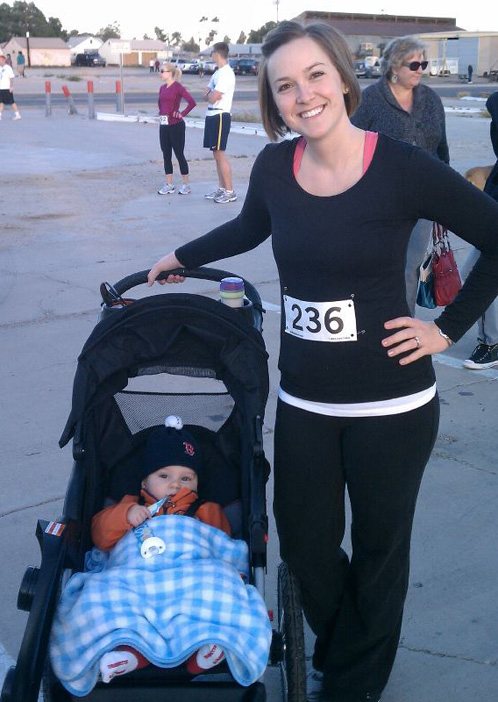 The third race I ran was a Kiss Me Dirty Mud Run for gynecological cancer research. It was such a blast!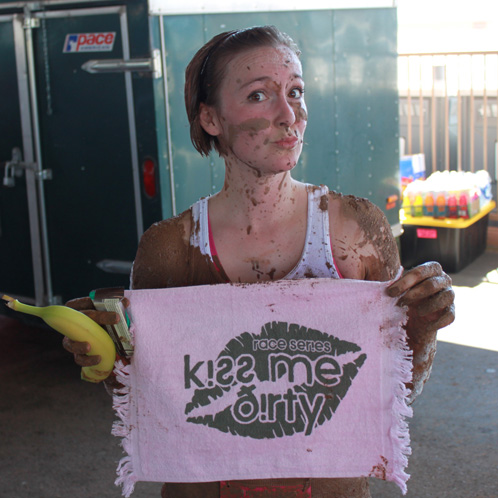 It was a 5K obstacle course through mud, muck, rock and obstacles. Jumping over tires, low crawls under nets, big mud moats, etc. This race's charity had a close meaning to me as breast and cervical cancers unfortunately have plagued many women in my family.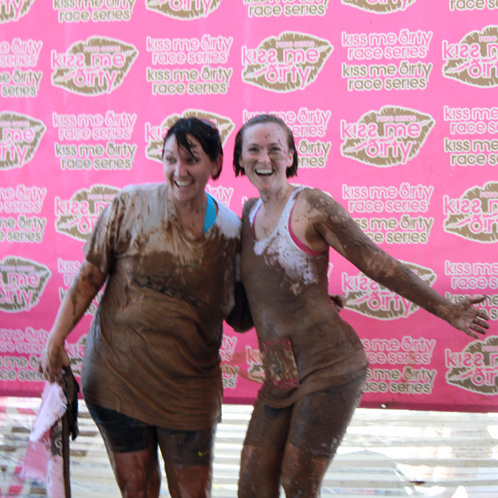 The most recent last race I ran was a half marathon in San Diego for lymphoma. During the rest of the year, I plan to run a 5K for military appreciation, a Halloween-themed spring triathlon and a Holiday Classic spring triathlon in December. For each event, I plan to be rocking out my BBAC shirt before and after the races!
Soap Queen: What is your favorite Bramble Berry product?
Picking just one product from Bramble Berry is super hard! I order from Bramble Berry because I just love what you sell, and I know that if it comes from you it has been quality-tested and will make my soapy creations wonderful. I would have to say that I'm currently in love with your Vertical Wood Mold, it's super fun and so user-friendly. The possibilities for the designs are practically endless and the best part is that it makes the perfect sized bar of soap, not too big, not too small, it is perfect and fits in the palm of my hand.
My runner-up for favorite product would have to be your Lavender Green Tea Fragrance Oil. It doesn't matter what I make with this scent, it totally sells out and is in demand. So clean, fresh, and it really sticks in just about anything!
Thank you so much Andrea for being a member of Bramble Berry's 2012 Athletic Club! Looks we have a future marathoner on our hands =)