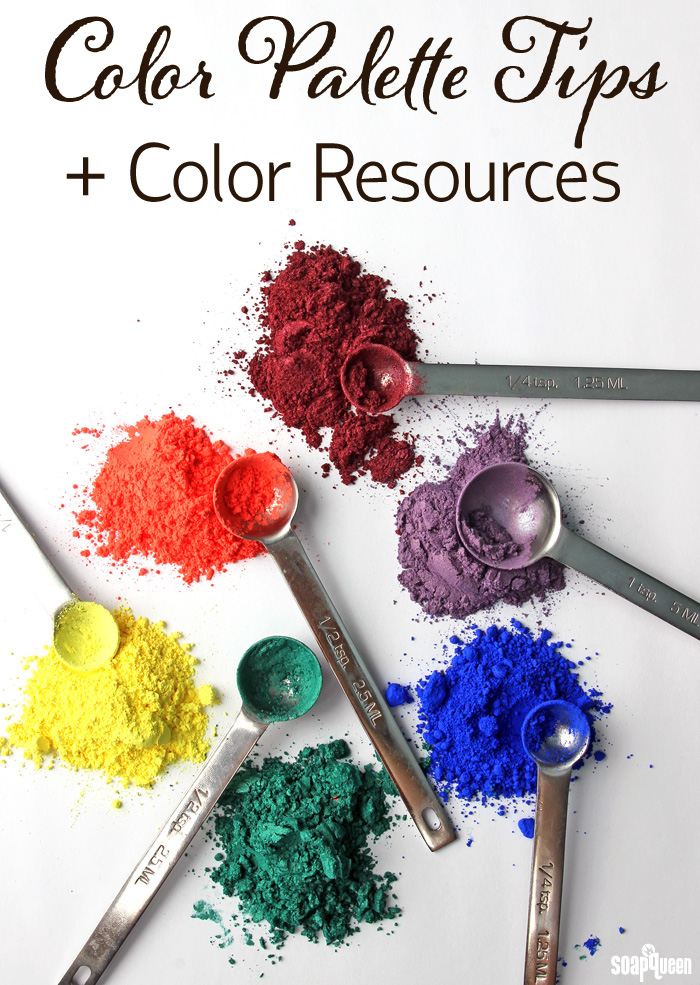 When coming up with a soapy project, my inspiration usually starts with a fragrance oil or color palette. I love pairing various colors together to create different moods and themes with my soap. In general, I tend to gravitate towards really bright and vibrant color palettes, but it's also fun to play with more subdued and sophisticated color options. Sometimes it can be tricky to choose colors for a soap project, especially because there are so many options! Below are my tips and resources for choosing soapy color palettes.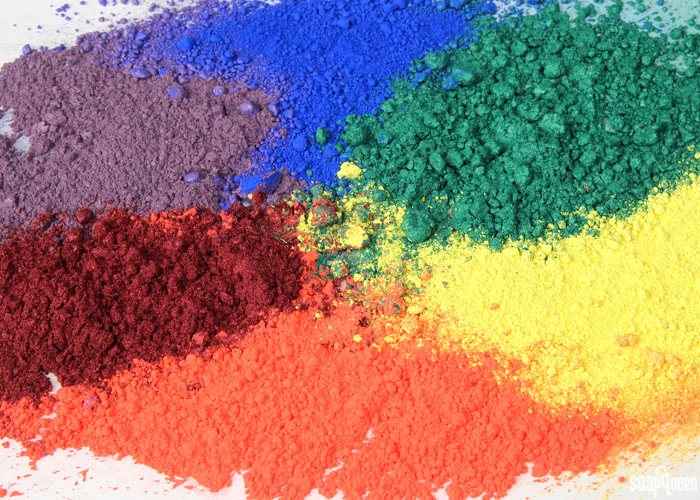 Before creating color palettes, reintroduce yourself to the color wheel. Remember learning about all the different color rules in elementary school? Well, it's great to be familiar with them for any kind of art project, including soap!
The basic color groups in the RYB (red, yellow, blue) color wheel include primary, secondary and tertiary colors. Primary colors are red, yellow and blue and are spaced within equal distances from each other on the wheel. Secondary colors are the colors that can be formed by equally mixing primary colors and include orange (red + yellow), green (blue + yellow) and violet (blue + red). Tertiary colors are made from equally mixing one primary color with one secondary color. The names for tertiary colors are usually a combination of the two colors, such as red-orange, red-violet, yellow-orange, etc.
Basic Color Schemes (Color Harmonies)
When selecting colors for a project, keep basic color schemes in mind, (aka color harmonies). Color harmonies are pleasing to the eye, and create a sense of balance. That said, rules are meant to be broken, especially when creating art. But, I like to reference the basics when I'm feeling stuck.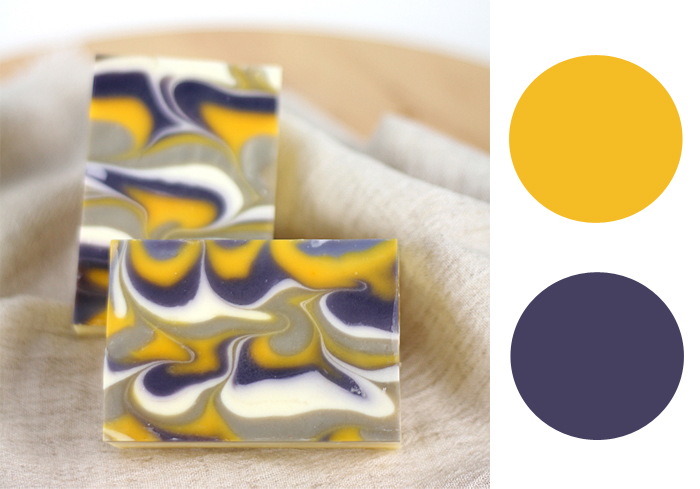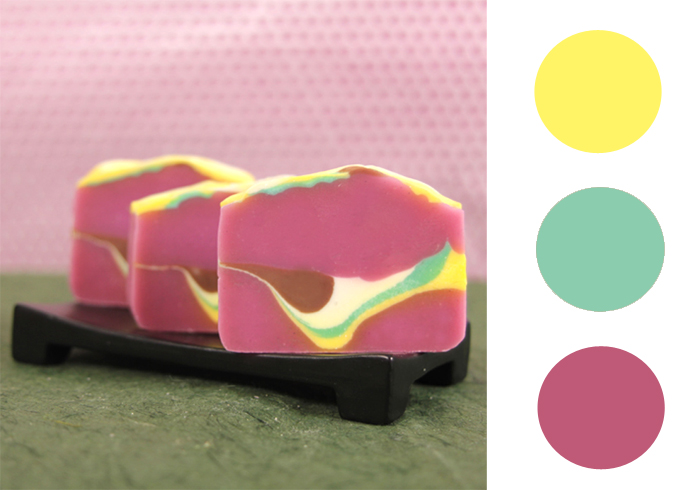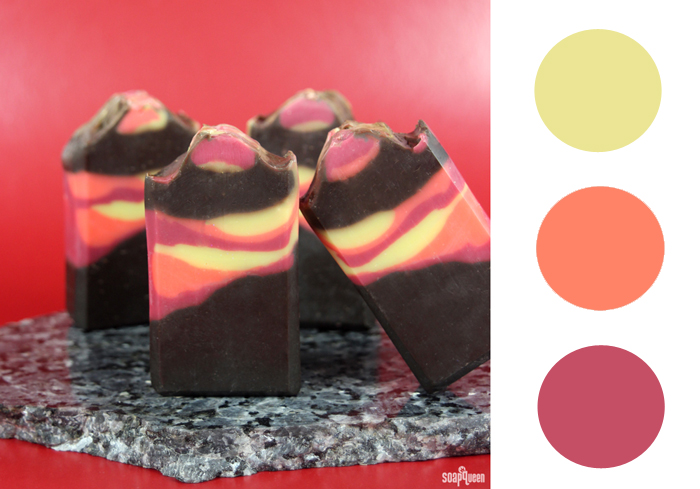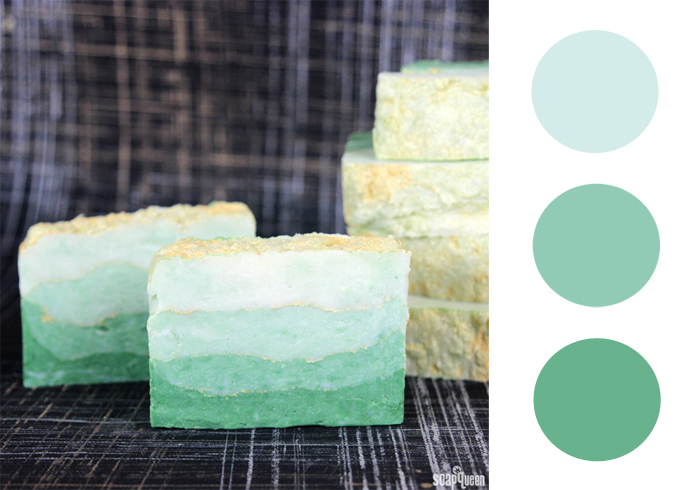 Color Resources
Sometimes a color palette comes to mind instantly, but when it doesn't, the internet is full of color inspiration. Of course Pinterest is a great go-to;  simply enter a color into the search bar to see pages and pages of beautiful photos! If you are not looking for any type of color palette in particular, entering "color palette" into the Pinterest search bar brings up lots of great ideas. I like to save my favorites in my "Color Inspiration" Pinterest board. If you're looking for more color resources, check out the sites below.
Design Seeds
One of my very favorite resources for finding inspiration color palettes is Design Seeds. It offers a wide variety of color palettes with an accompanying photo, which really helps give the color palette a "mood." My favorite feature is that when you find a color you like, you can search for color palettes featuring similar colors. This is a great when you have a particular color that you want to use, but aren't sure what colors to pair with it. You can also search color palettes by "theme," which include topics such as spring, summer, floras, rustic and edible hues.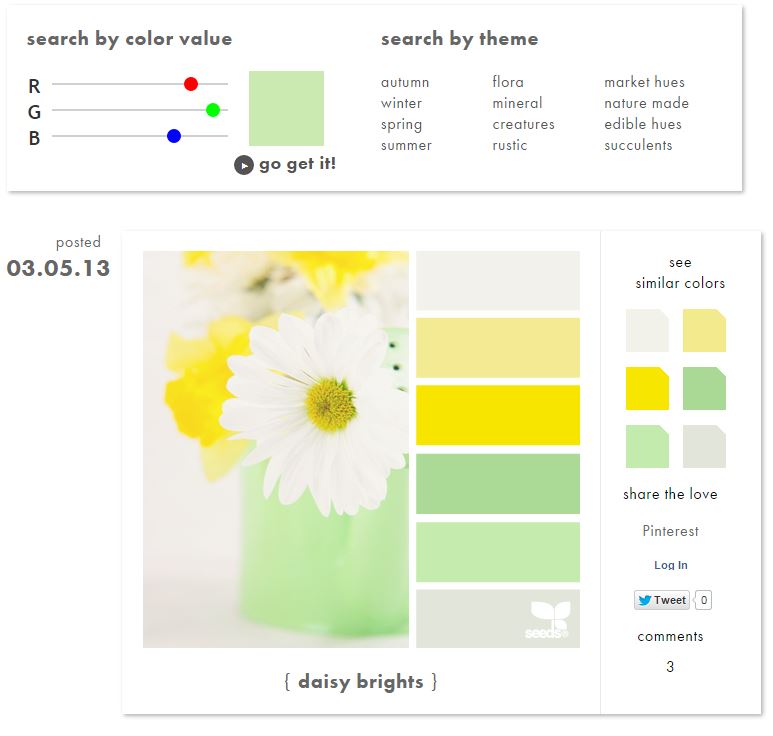 Color Hunter
Color Hunter allows you to find and also make your own color palettes. You can search for color palettes by keyword, hex color code or image URL. When searching for an image via keyword, Color Hunter gathers images from Flickr and produces color schemes to go along with those photos. It also allows you to upload your own photo, and it will produce a color palette based on your photo. Below, you can see the color palettes that were produced when I searched for the term, "peonies."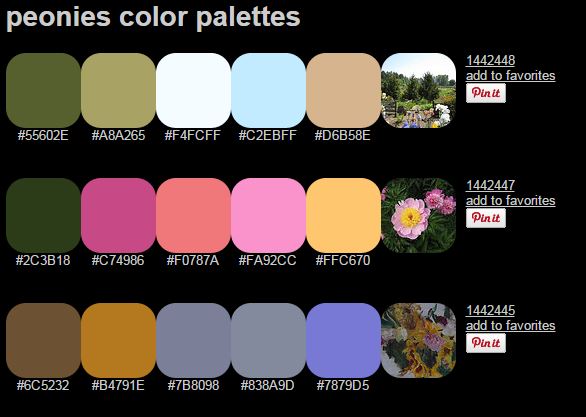 Adobe Kuler
Adobe Kuler is a fantastic tool for creating your own color palettes. It gives access to a big and beautiful color wheel and up to five shades to customize. On the left hand side, you can select a "Color Rule," or select custom to choose whichever shades you like. You can also upload a photo, and it will create several color palettes from your photo. It's a lot of fun! There is also a free app for creating color palettes while away from your computer.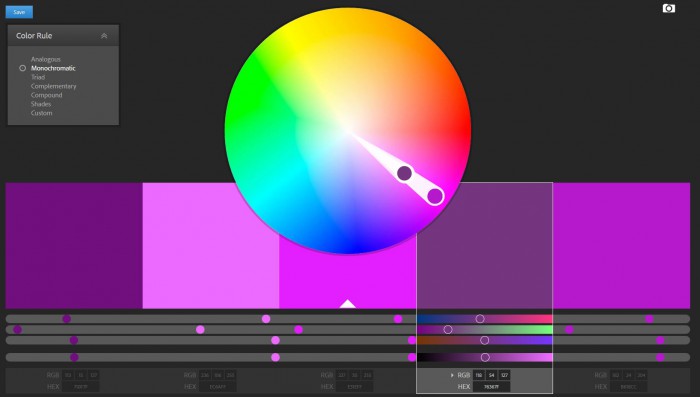 If you'd like to learn more about mixing colors for soap, check out the Create a Rainbow: Mixing Colors in Cold Process blog post. It features color combinations using only three colorants. When the three colors are blended together, they create the entire color wheel! All the colors shown below were created with Fizzy Lemonade Colorant, Electric Bubblegum Colorant and Ultramarine Blue Colorant.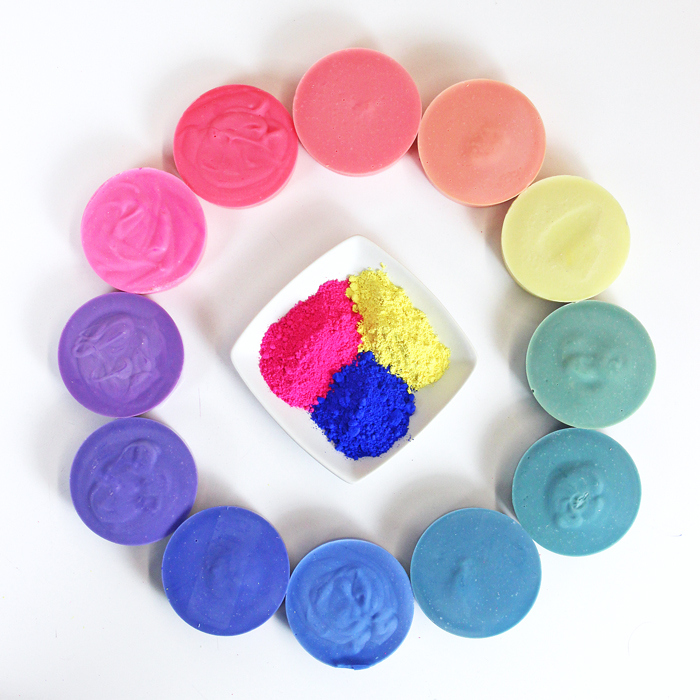 If you're looking for more information about color, including how to use various colorants in both cold process and melt and pour, buy the Color with Confidence Kit (including E-Book), or the 41 page e-book "Color with Confidence." For more free colorant resources, check out the blog posts below!
Talk it Out Tuesday: Colorants
Learn to Prepare Colorants for Cold Process Soapmaking
Using Colorants in Cold Process Soap
Easy Color Blocks for Melt and Pour
Sunday Night Spotlight: Mica Colorants
Sunday Night Spotlight: Natural Colorants
Non-Bleeding Colors from Bramble Berry
Back and Better than Ever: LabColors
LabColors and Gel Phase are Friends
LabColor Usage Rates
LaBomb Colorants!
Understanding Color Terminology
Getting Brave with Color