Yields:
Approximately 10 Small Cube Trays
With cheery hues and a warm vanilla scent, these Green and Red Wax Melts are perfectly festive! Wax melts, also known as wax tarts, are a great alternative to candles. Flame free and easy to make, wax melts fill your home with scent in minutes. Simply place the cube on a warmer tray to melt the cube and release the fragrance.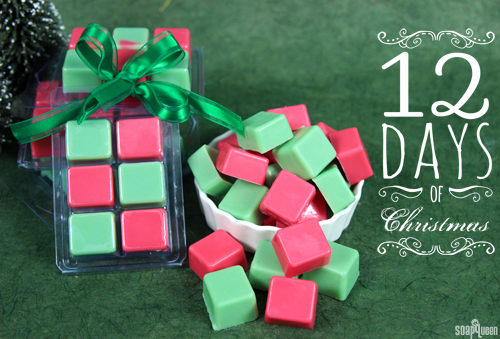 The Small Cube Mold & Package acts as a mold and packaging, making this project incredibly easy to give this holiday season.
What You'll Need:
32 oz. EcoSoya Advanced Wax
Hunter Green Wax Dye Block
Red Wax Dye Block
2 oz. French Vanilla (Candle & Soap) Fragrance Oil
Small Cube Mold & Package, Plastic (Ten molds)

Click here to add everything you need for this project to your Bramble Berry shopping cart!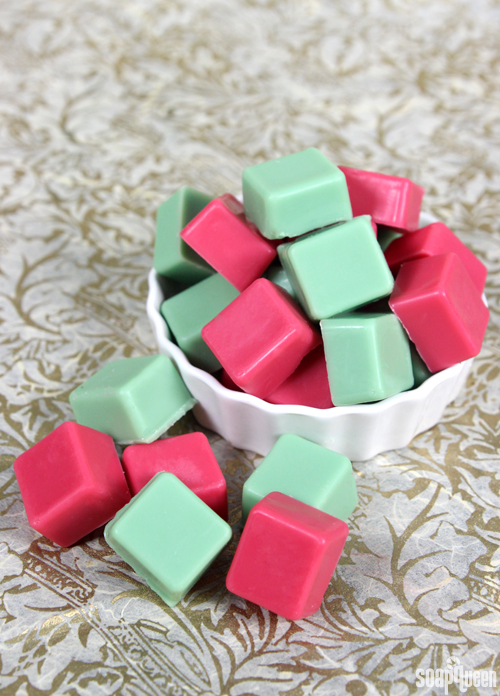 ONE:
In a heatsafe container, melt 32 ounces of EcoSoya Advanced Soy Wax in the microwave or in a double boiler. Split the wax into two equal containers. To one container,  add shavings of the Red Wax Dye Block and stir with a spoon to fully incorporate.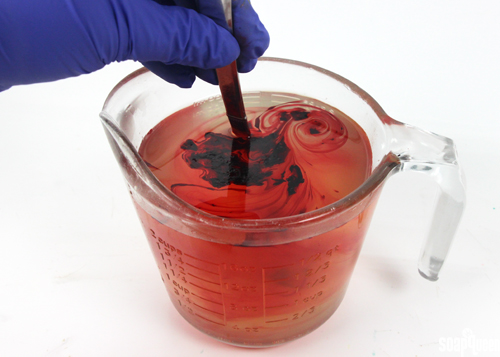 TWO: To test the color, dip a cold spoon into the wax. This allows you to see what the wax will look like after it cools and hardens. If necessary, add more Red Wax Dye Block until a red hue is achieved.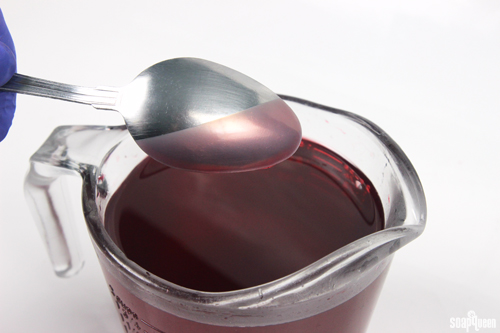 THREE: Add 1 oz. of French Vanilla Soap and Candle Fragrance Oil into both containers, and stir until fully incorporated.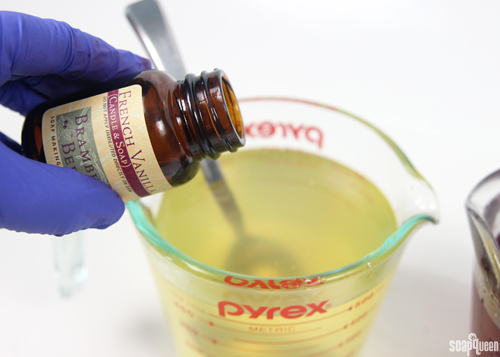 FOUR: Add shavings of the Hunter Green Wax Dye Block to the uncolored container until a rich green color is achieved.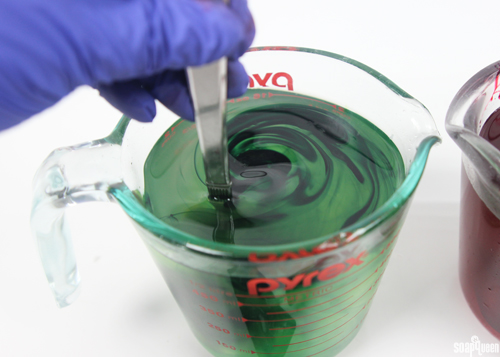 FIVE: Pour the green wax into every other cavity in the Small Cubes Mold and Packaging. Fill in the remaining cavities with the red wax. Set aside to fully cool and harden.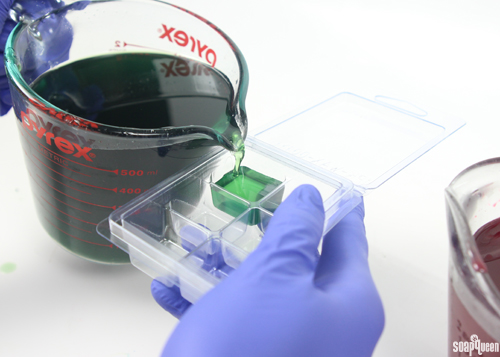 SIX: Continue filling in each cavity with red and green wax. Set all molds aside and let fully cool and harden. This will take several hours.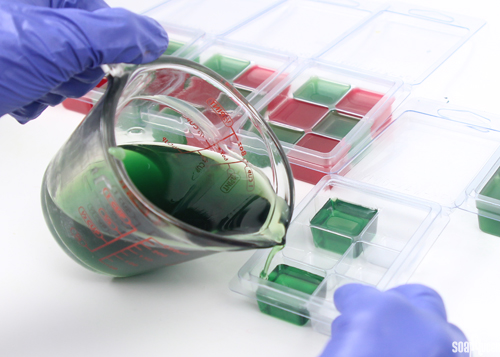 SEVEN:  Once the melts have hardened, break off a cube of your scented wax, and place it in the warmer tray. Let the warm vanilla scent fill your home!