It seems that detailed and adorable felted soap is all over the place these days so I've been inspired to give it a try. While I have felted and dyed wool before and felted soap a lot (I used to teach the every-week-lunchtime-class series at Otion on felting soap back in the day), I can't promise that it will look anything like
Persnickety Pelican
(check out the
blog post HERE
) but I'm excited nonetheless.This week's Soap Queen Tutorial is how to use Bramble Berry LabColors to dye your wool any shade under the sun. After your wool is dyed and dried (
ha- I'm a poet and didn't know it)
, I'll show you how to felt the soap
(but you'll have to wait until next Thursday)
.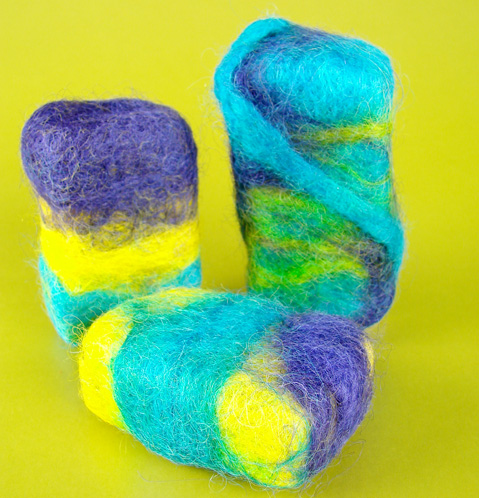 When I've dyed wool in the past, I've always used a crock pot. If you don't have a crock pot, not a problem, here's a new technique using the microwave. You should be able to find wool roving at your local yarn store. I was able to get 4 ounces (which looks like a massive bundle – definitely enough for 20+ soaps) for just $2.00 per ounce (pretty standard pricing).
Ingredients
Large Ball of Wool Roving
Vinegar
Water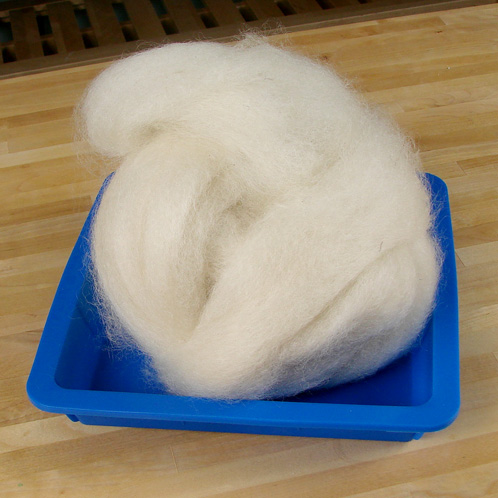 ONE: Tear off enough wool to fit into your silicone tray mold (or microwave safe pan). Mix 1 cup of water with ½ cup of vinegar and pour the mixture over the wool. Use a spatula to press the wool down into the vinegar mixture to make sure all the wool is saturated. Let soak for 30 minutes.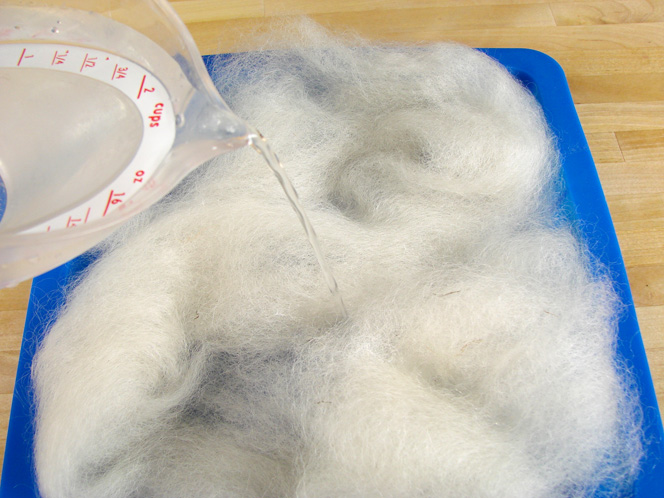 TWO:
Then add one more cup of room temperature water to the wool and add 30 drops of undiluted Brilliant Blue LabColor, evenly dispersed. Then use your spatula or your hands (with gloves) to poke the wool, spreading the dye around.
TIP:
Try to handle the wool as little as possible, we don't want it to start the felting process just yet.
Variation: Use less dye for a lighter blue and more dye for a super dark blue. Or check out the LabColor selection for a different color entirely.
THREE:
After the dye is dispersed and the wool seems to be evenly colored, cover the wool with plastic wrap and put it in the microwave for 5 minutes.
WARNING:
The water will almost be boiling when the 5 minutes is up.
DO NOT TOUCH.
Just let the wool cool until it hits room temperature. Then remove the plastic wrap.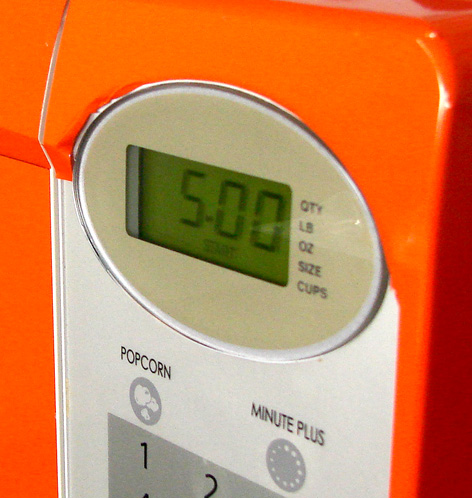 FOUR: Lift the wool out of the tray mold and into a large mixing bowl. Rinse the wool several times with room temperature water until you can lift the wool out of the water and the water dripping from the wool is clear. This means that the wool has taken in all of the color and is ready to dry. TIP: Room temperature water is really important. Hot or cold water will shock the wool and start the felting process.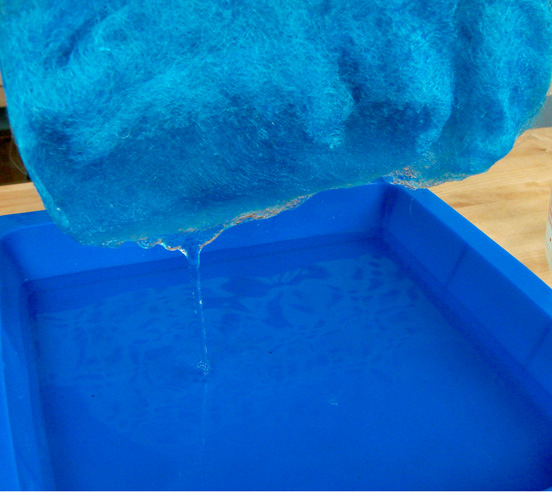 FIVE: Layer up several paper towels and spread out the wool and let dry. I let my dry overnight. TIP: Rinse the wool the best that you can but if there are a couple blue spots left on the paper towels after drying, don't worry about it too much. The wool will be rinsed again when we actually felt the soap.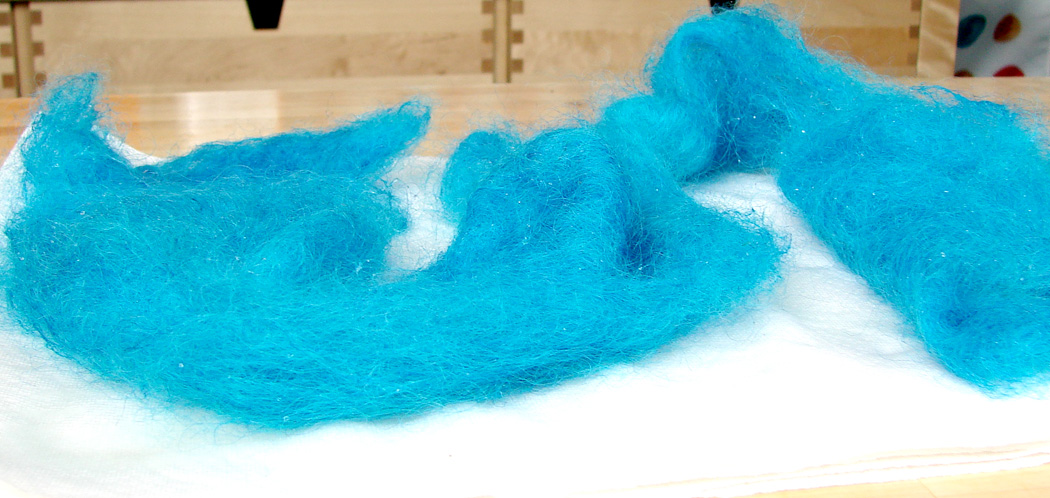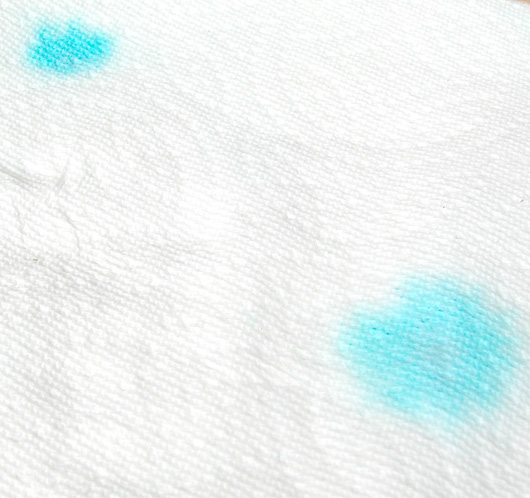 I'm going to dye one more color for my felted soap.
What LabColor do you think I should use to go with my Brilliant Blue?