Now that Thanksgiving is behind us, the countdown to Christmas is here! If you're planning on giving homemade gifts this year, now is the time to get craftin'. At this point in the game, there is still time to gather supplies and create plenty of projects. I would recommend items that can be made in one day and used right away. That means cold process soap is out (it needs 4-6 weeks to cure), but items like melt and pour, bath bombs, bath salts and scrubs are still doable! If you need some inspiration, check out the quick and easy tutorials below.
Soothing Floral Bath Salts
Nothing quite hits the spot like a hot bath during winter. Bath salts create an extra luxurious bath experience, but are something most people don't treat themselves to. That's why I love giving them as gifts. Bath salts are also extremely easy to make…but you don't have to tell your recipients that! 😉 The Soothing Floral Bath Salts recipe involves mixing Dead Sea salts with various flower petals for a feminine touch. Mix them with a fragrance oil or essential oil and voilà!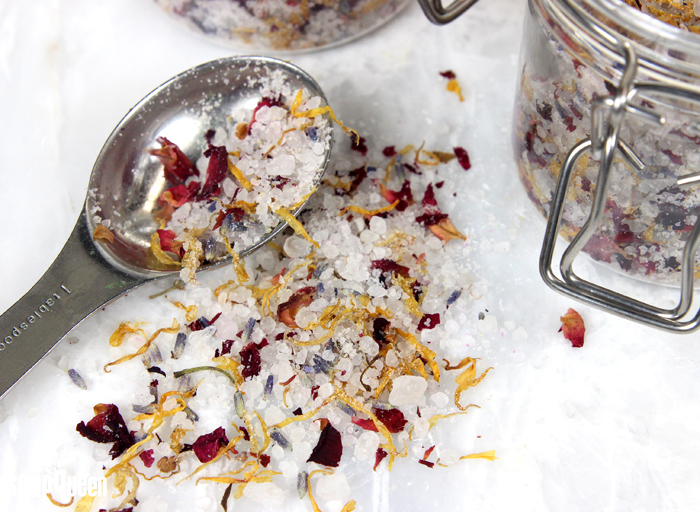 Honey Bee Melt & Pour Soap
Melt and pour soap is perfect for a quick gift, because it's ready to use once it's fully cooled and firm. The adorable little Honey Bee Melt & Pour Soaps involve a bit of detail work to fill in the bee shape, but are still suitable for beginners. They smell amazing – just like warm, sticky honey. Honey is one of those scents that's loved by both men and women, so these bars are suitable for the whole family. Once they're made, wrap them in plastic wrap (as shown in the video) and place a Pure Honey Soap Label on the back for a finished look.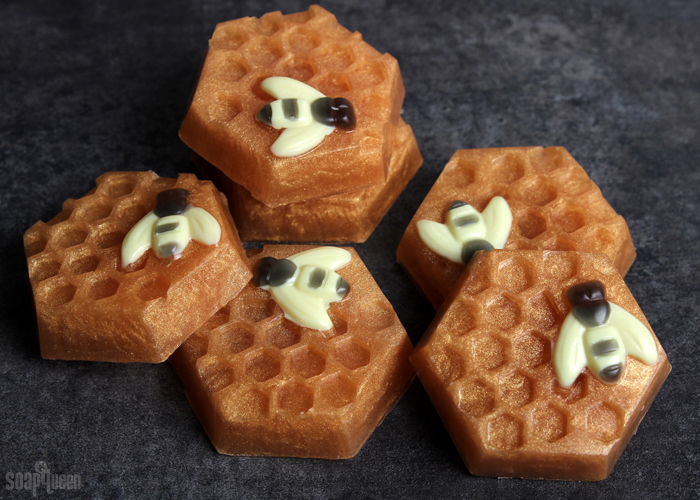 Mini Key Lime Bath Bombs
The only thing cuter than a bath bomb is lots of mini bath bombs. These Mini Key Lime Bath Bombs are made in the Small Cubes Mold and Package to create a small shape. They also smell just like key lime pie – yum! This project is easy to customize with the recipients favorite color and scent. The mold doubles as a package, or place them in a bail jar to package and gift.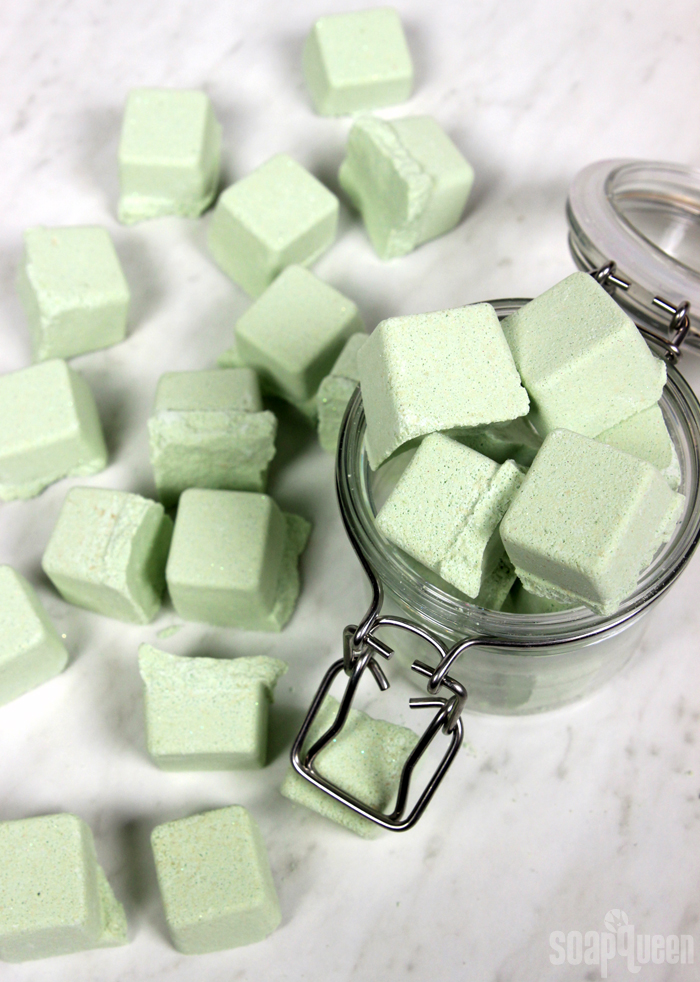 Beeswax & Honey Lotion Bars DIY
Easy and quick to make, these cute lotion bars are full of skin-loving ingredients. Made with olive oil, shea butter and yellow beeswax, these bars are firm at room temperature but melt slightly on contact with skin. The combination of yellow beeswax and the Pure Honey Fragrance Oil smells absolutely amazing! These bars also include a free downloadable label to help package and give.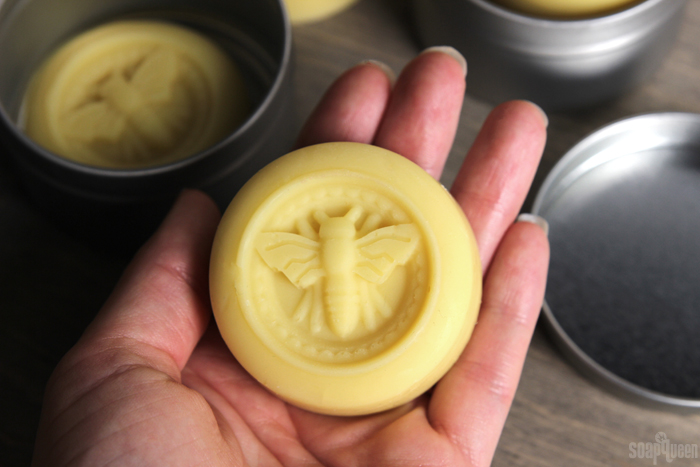 Heavenly Lilac Bath Truffle
What is exactly a bath truffle you ask? Essentially, it's a bath bomb with lots of extra oil and butters. Once placed in the tub, it fizzes and also releases the skin-loving ingredients into your tub. In the case of the Heavenly Lilac Bath Truffle, that means cocoa butter and shea butter. They are scented with Lilac Fragrance Oil for a relaxing and feminine scent, but it can be swapped for any fragrance you prefer. This tutorial also includes a free label template to download, print and place on a bail jar. Originally designed for Mother's Day, this would make a great gift year round.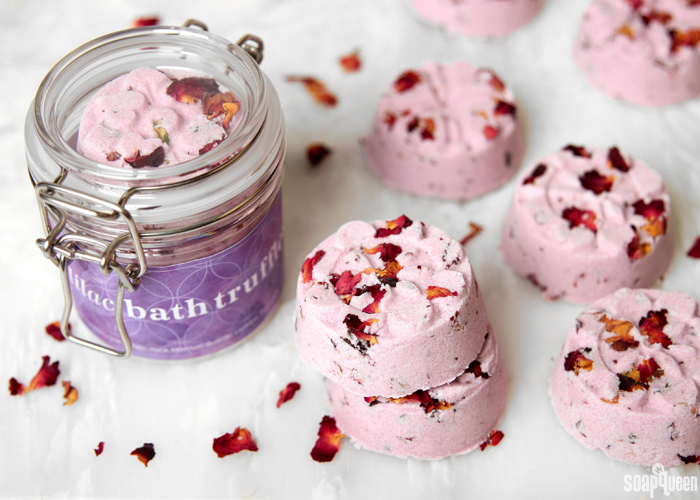 DIY Sparkling Bath Crystals
For the person who can't get enough crystals, geodes, gems and agates, these Sparkling Bath Crystals are the perfect gift. Even better, they only take about 30 minutes to whip up and can be used right away. They can be made with just about any color mica and fragrance oil (or essential oil) you'd like. Customize them for your recipient by creating their birthstone, or their very favorite fragrance.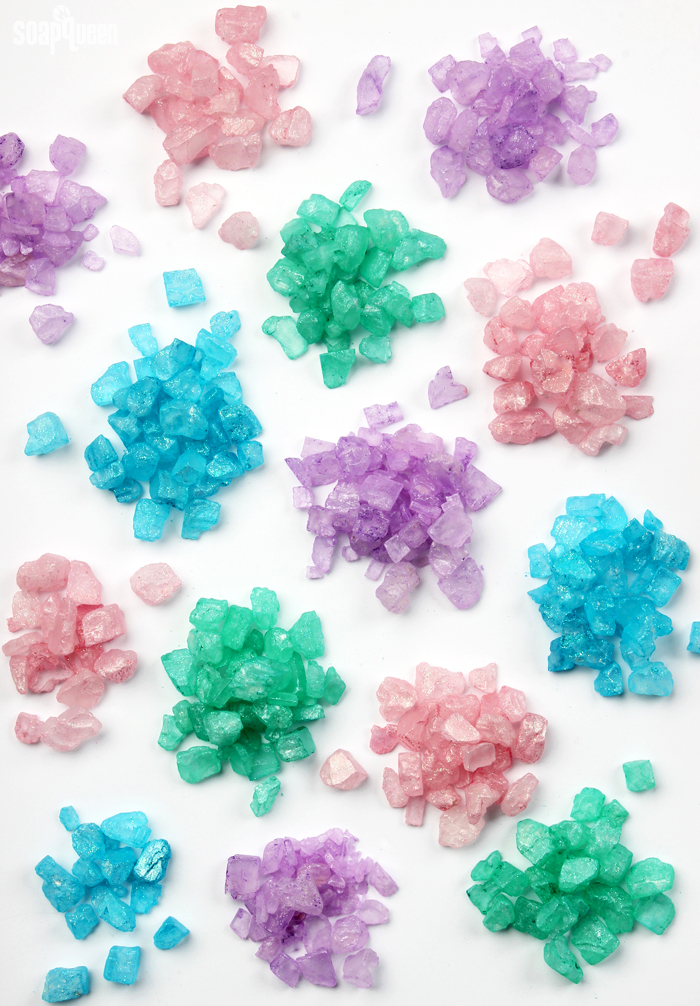 Cocoa Butter Cashmere Body Mousse
Want to give something incredibly luxurious and decadent? It doesn't get much better than this Cocoa Butter Cashmere Body Mousse. The texture is totally unique; it's fluffy yet dense, spreadable but solid at room temperature. It's made with a combination of jojoba oil, cocoa butter cubes and avocado butter. It's fragranced with the new Cocoa Butter Cashmere, which is a sophisticated, warm and intoxicating scent. Seriously…it smells so good. When combined with the natural chocolatey scent of the cocoa butter cubes, you won't be able to stop smelling it!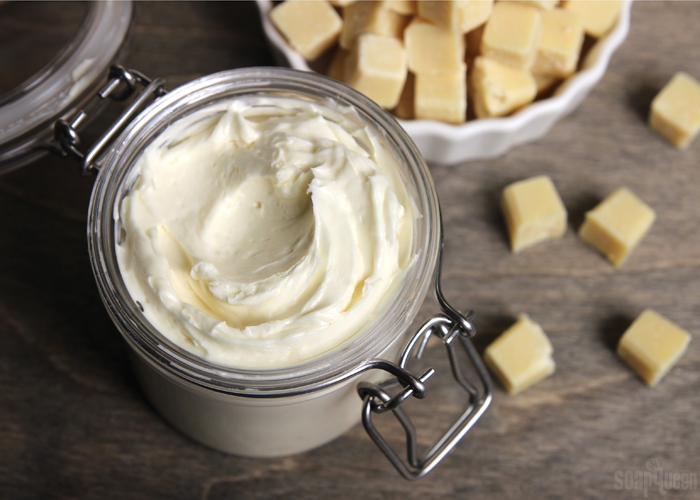 Snowdrop Hot Process Soap
It's a little too late to give fully cured cold process soap for Christmas, since that takes 4-6 weeks. That's when hot process soap comes to the rescue! The additional heat speeds up the saponification process. Once the soap is placed into the mold to harden and cool, it's ready to use after about one day. Personally, I like to let my soap cure for a few weeks to be on the safe side, but many soapers use hot process soap once cut into bars. This Snowdrop Hot Process Soap is holiday inspired, while still being appropriate for the rest of the year.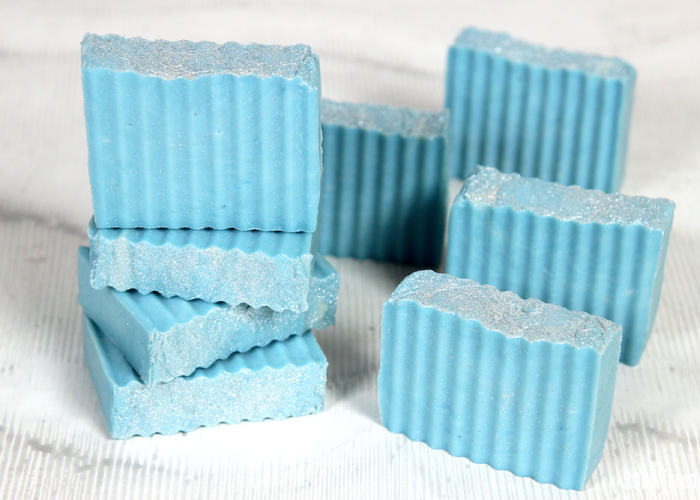 Pumice & Poppy Seed Melt & Pour Soap
Looking for something a little more masculine? Guys need soap too after all! These Pumice & Poppy Seed Melt and Pour Soaps were made with dudes in mind. They feature plenty of scrub from poppy seeds, pumice and jojoba beads. The bars are scented with Bramble Berry's Made to Measure Type Fragrance Oil, which is inspired by the popular men's cologne. And while it does smell "manly," I know plenty of women who use the fragrance too!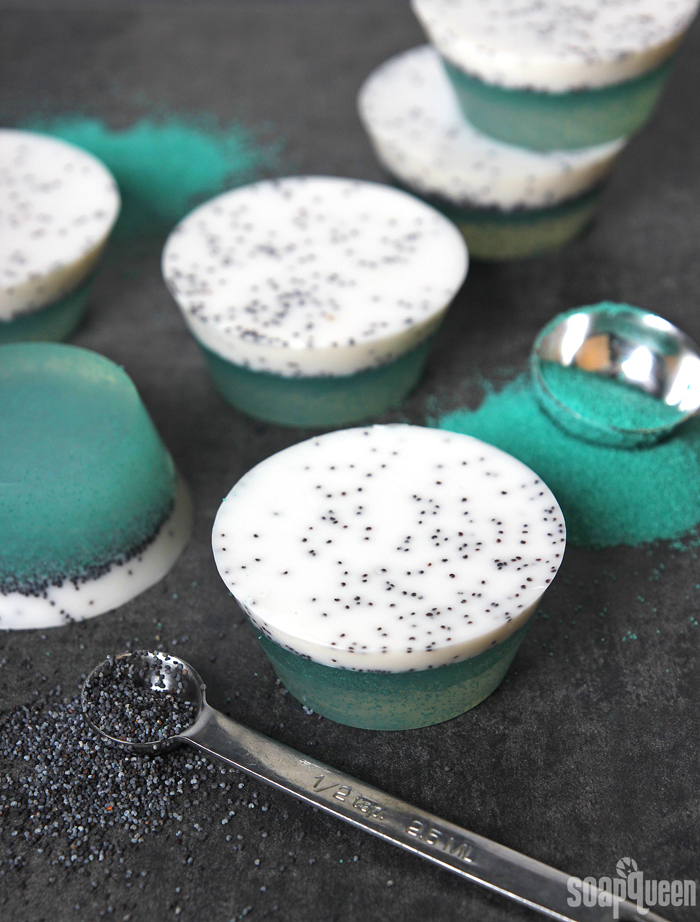 Neon Pink Lip Tint
Need some stocking stuffers for the cosmetic junkie in your life? These Neon Pink Lip Tints give lips a wash of hot pink color while hydrating with cocoa butter and avocado oil. They are quick and easy to make, and could also be placed in tube packaging if you prefer. If you're looking for a more subtle color, check out the Creamy Marsala Lip Tint recipe. It creates a beautiful burgundy hue that's incredibly wearable all year.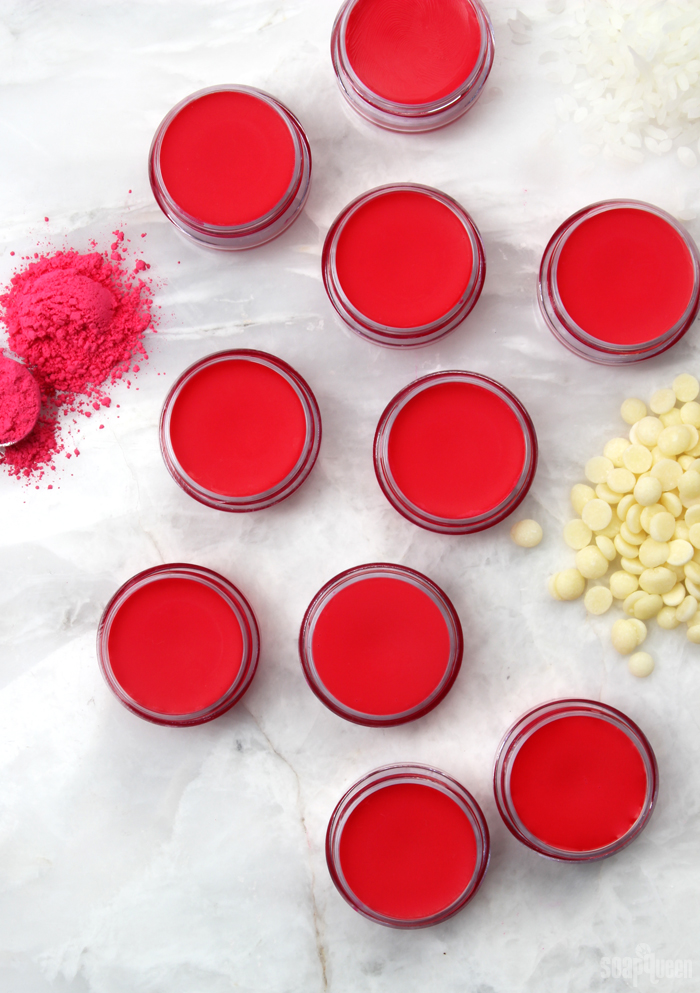 I hope these tutorials give you some ideas if you haven't started making your holidays gifts yet. It's not too late to create thoughtful, handmade gifts this year…but don't wait! =)