Halvah (or Halva) is a favorite sweet treat found in the Middle East and some South American countries. Regionally it can take many forms, some even resembling a jelly, but some of the more popular forms are nut-butter based. Halvah also happens to be my dad's favorite dessert! When I was about 13, I made up an "IOU" to my dad for one halvah cheesecake, and recently he collected on said IOU. Yes, he held onto an IOU for decades until he decided that it was time to collect. So here's part one, making the Halvah.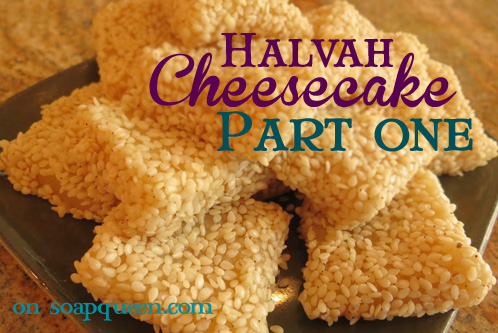 Ingredients (recipe adapted from here):
1 cup granulated sugar
1/2 cup water
1/3 cup Tahini
4-6 saffron threads
2 sticks unsalted butter
1 cup all purpose flour
ONE: Bring water and sugar to a boil. Once the sugar is fully dissolved, add the Tahini and Saffron. Stir until the Tahini is fully mixed in, then remove the pan from the heat.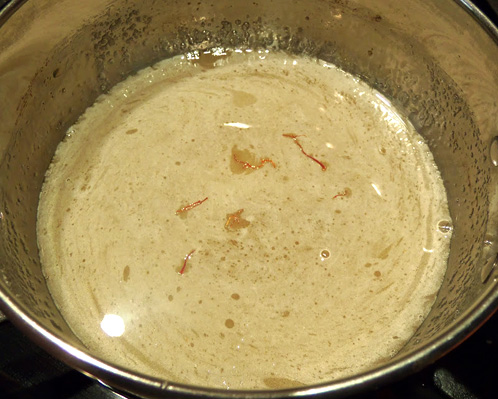 TWO: In another pan, melt the butter. Slowly add the flour until you have created a paste.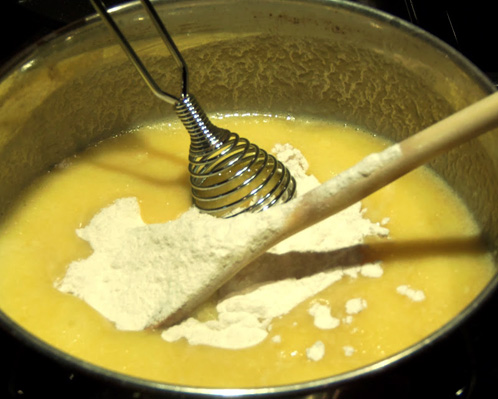 THREE: Little by little, add the sugar/saffron/tahini mixture to the butter/flour paste. Once all of the sugar/saffron/tahini mixture is added, remove the pan from the heat and pour into ramekins or a baking sheet. I lined my pan with wax paper to make it easier to get back out.
FOUR: Allow the Halva to fully cool. Cut it into square-shaped, bite-sized chunks.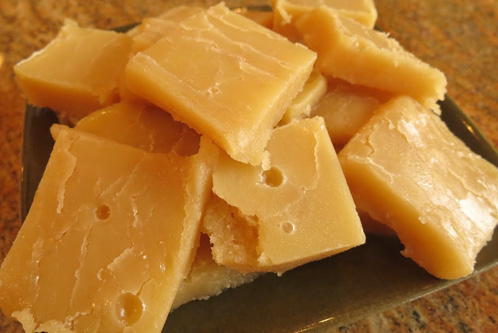 FIVE: Press sesame seeds into the bars. Ta da! You just made halvah! Check out the next installment, making the cheesecake, here. Enjoy!