Being a female business owner certainly has its own set of challenges and rewards. Over the years, I've been insulted ("Of course you need more life insurance for your husband because he undoubtedly makes more than you"), stymied (six banks turned me down for a building loan before I found one that finally looked twice at me) and downright saddened (I've been propositioned more times than I can count).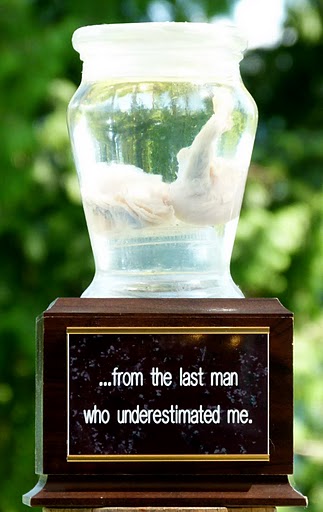 One thing that helped me start and maintain a business over the years even with the sexism I experienced is that I had a set of parents that told me I could do ANYTHING! Can you picture your 17 year old high school daughter commuting 3 hours every Wednesday to take specialized criminology classes (on serial killers, no less) at the University of Washington? Can you imagine your 19 year old daughter coming to you and telling you she wanted to be a correctional officer? And after you've shepherded her through three years of college (summer school + heavy class load = finishing college in 3 years) and less than one year in her chosen corrections profession, she turns to you and says "I want to quit my job and sell SOAP!" As a parent, what would you do? I can't imagine that it was easy for them but at each turn, they swallowed their horror and said, "How can we help?" Their loving attitude and their presumption of my competence (within limits), even when not yet in evidence, was a fantastic support team for for me to have and to springboard my dreams (however much they changed) off of.
So, when my Dad, growing tired of one too many stories of men treating me either as a blond airhead, or a play toy, or as someone that didn't need to be taken seriously, presented me with this gift, as a family, we  laughed and laughed and laughed. (And then of course, we tried to figure out how to start a business selling these. We decided that  finding  a steady supply of testicles might be difficult). These lovely specimens have a place of honor at my home to remind me at all times that I have a support team that loves me and thinks I can do anything, no matter what sex I am.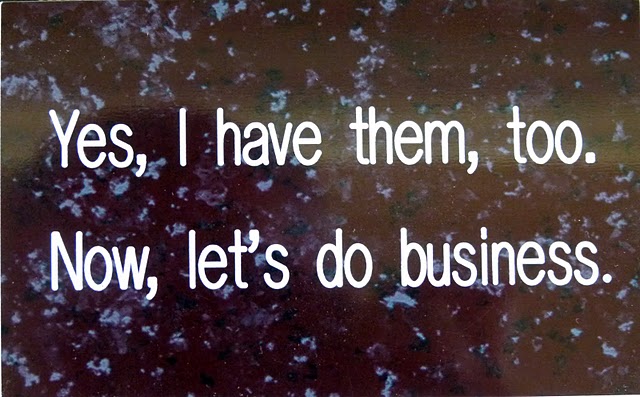 My Dad (a doctor) insists on leaving the identity of the "donor" a bit of a mystery to me, but I am pretty sure that one of his veterinarian friends and a large dog had something to do with their procurement. The lesson here? If you don't have that family support team to surround yourself with, find people that DO support you, who cheer you on and who tell you that you CAN do anything that you set your mind to.  Gather those people around you who are positive, uplifting and genuinely interested in your success because having your own built-in-cheering section is important to business and personal success.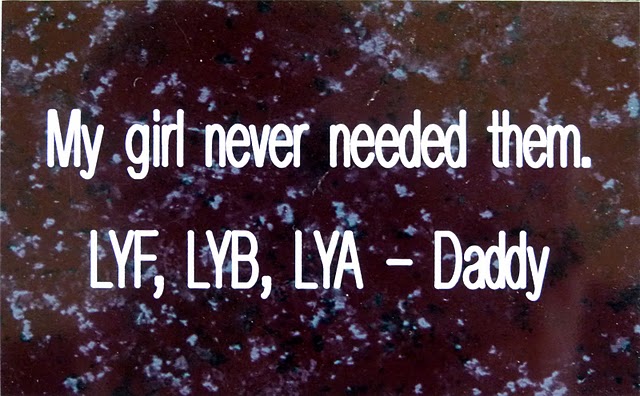 PS – Wonder what LYF, LYB, LYA means? My Dad started writing this to me at an early age on all of my notes. It stands for "Loved you first. Loves you best. Love you always."  Awwww … I dare you to read that without an audible "Awwwww" or even tearing up.