Vote in the BrambleBump Poll
BrambleBaby #2 is contentedly hanging out in my belly, being quite well behaved if I may say it (knock on wood). I'm currently growing a tiny human size of a large shrimp this week or lemon (week 14), and heading into more rapid growth in the coming weeks.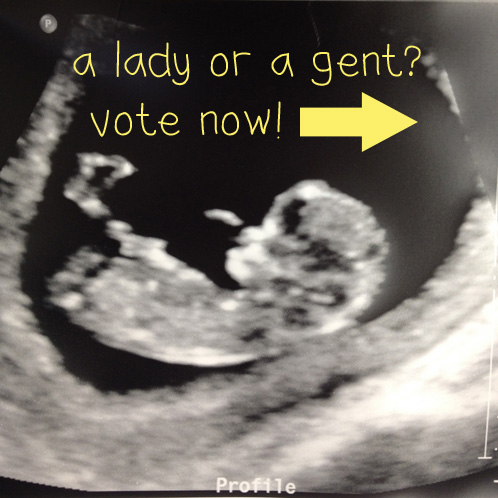 Soon enough we'll be able to tell if this little one is a Lady Shrimp or Gentleman Shrimp, but in the meantime I'd love to get your take on it.  You, our genius readers, customers and friends were able to accurately predict Jamisen's sex. Let's go two for two! Vote to your heart's content in the right sidebar, and I'll make the big announcement once we find out (and tell our family, of course). Let the polling begin!
54 Responses to "Vote in the BrambleBump Poll"