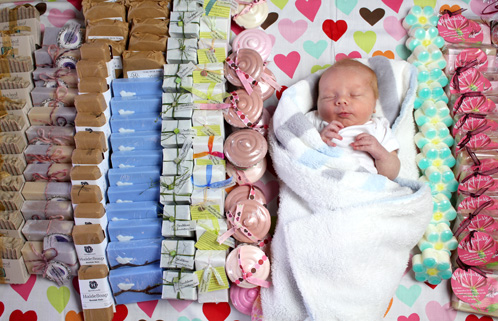 This was baby Jamisen's first day at the Bramble Berry office. We tried to get him to help out with the swap organization but his Mamma put him in a pretty deep food coma. He was out like a light! And could he be any cuter? I mean…could he possibly. Be. Any. Cuter?
I know you're all excited about the soap swap. It's like Christmas in May! Team Bramble Berry has been hard at work getting everything organized so we can get these swap boxes out the door this week! Feast your eyes (below) on just a small fraction of the soaps that came in for the swap.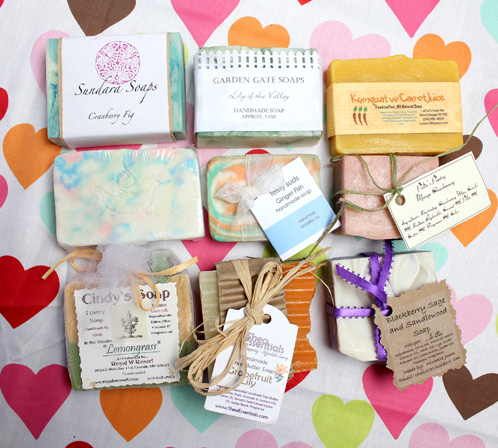 Cold process swappers!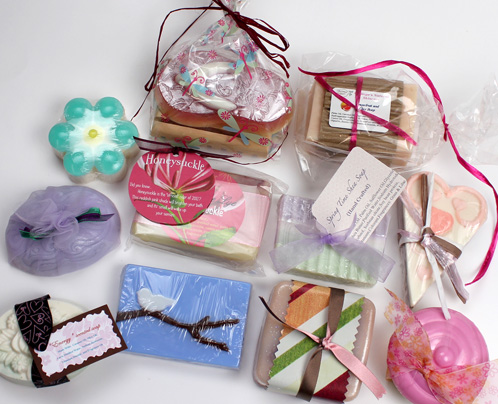 Melt and pour swappers.
Subscribe to the Soap Queen Blog via email HERE!