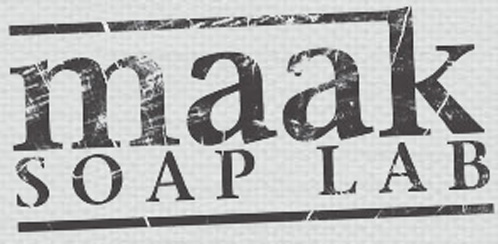 Maak Soap Lab is from Portland Oregon, just around the corner from Bellingham! (Well technically 4 hours down the coast, but you get my drift). We first discovered Maak when we hosted a contest with Fair Ivy (read about the contest here). We fell in love with their detailed packaging, 'modern rustic' look and clean website design and it's a double bonus that they're located in our neck of the woods, the fabulous Pacific Northwest! Check out the goodies I just bought.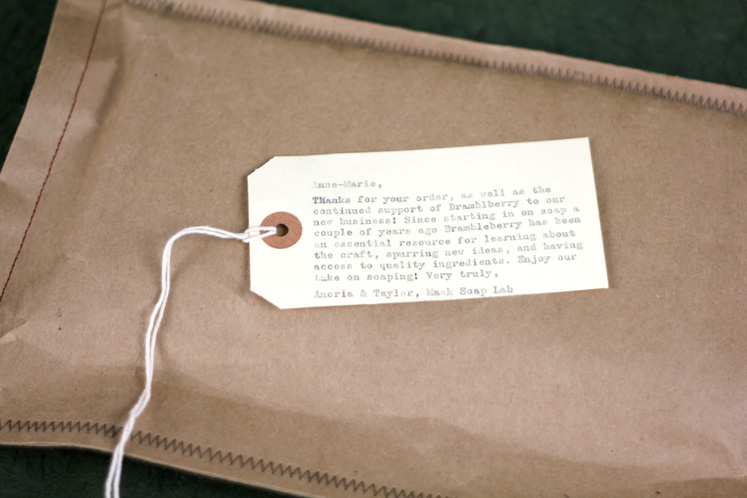 The soaps arrived in a neatly packaged and in a hand stitched envelope. It looked so cute I didn't even want to open it. I got over that pretty quickly (after I took a photo) and I ripped into it!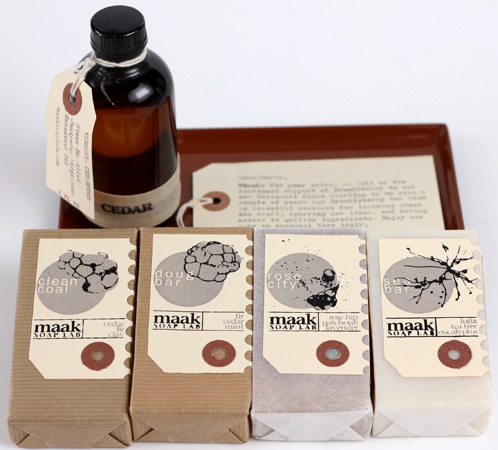 Don't you love the modern packaging style? Maak  found a theme and design that worked and they ran with it! I love that they consistently executed that look and feel across the entire line. Their items all fit together nicely and are clearly designed to go together.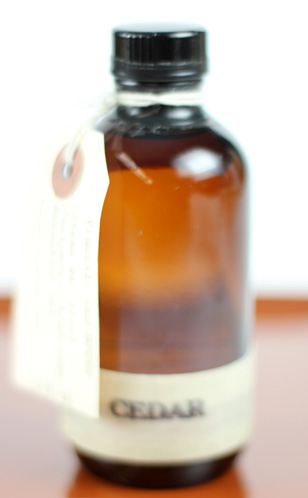 I also bought Cedar Essential Oil just to check it out. What can I say, I'm an essential oil enthusiast. The Cedar label was on waxed muslin which made the essential oil seem all the more special.
Get your soap from MaakSoapLab.Com and catch up with them on the Maak Blog.