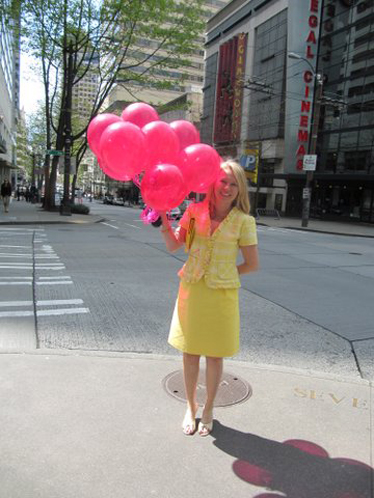 "Joy is contagious. Commit to being a carrier!"
-Kevin Harney
 It's been such a wonderful weekend in Bellingham. It started out with a fantastic Friday – April flew all the way from Illinois to learn the ins and outs of running a small business and how to make all kinds of soaps and toiletries. April runs an amazing non profit called 'Chemo Cargo' that gives chemo care packages to people undergoing cancer treatments. I was super impressed with her passion and commitment to a values-driven life. We had two jam packed days of balms, soaps, fizzies, bath truffles (photo below) and more.
These are just a couple of the soap batches she made.
After Kat from Otion taught April a full Hot Process soapmaking class, she jetted off to do a painting contest. She had only two hours to complete an entire canvas on a door (yes, a full sized door!). This picture was taken just 8 minutes before the 2 hour mark was called. Wow! Isn't she talented? We are so proud of her! We weren't surprised when she won the contest. Go Kat!
Yesterday, I spent the day with my Mastermind Business Group at Mike Dooley's educational seminar. We're getting ready to do our 2013 goals so a full day to focus on planning and dreaming was a lovely luxury.
Today, we've had a busy morning at multiple parks with a fun afternoon of parks and picnics planned. Jamisen loved the dog so much that the dog backed away (usually, Jamisen is the one intimidated by the dogs!) and he loved going down the big slide with Daddy. He tried to eat the rocks at the park and in general, made much toddler havoc.
Enjoy the rest of your weekend!