Lights, camera, action! The team and I spent this morning filming not one but three episodes of Soap Queen TV. We filmed a cold process recipe, a melt and pour project and finished off with three shades of lipstick. We even had time to squeeze in a helpful Soap Queen TV short (hint: it will make cleaning those oily lipstick containers a breeze!). Look for these brand new episodes coming in 2014!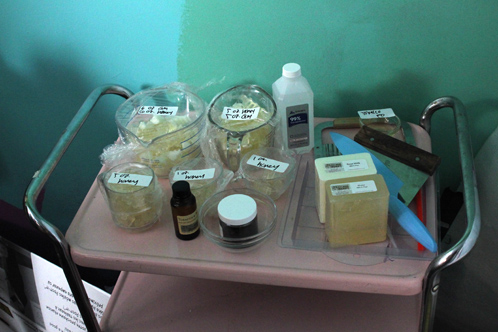 All prepped and ready to go!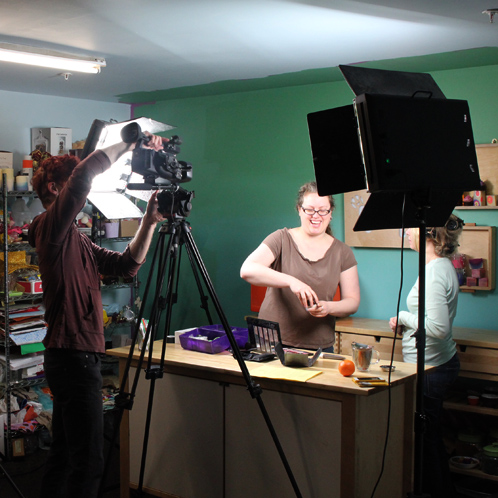 Amber, our chief marketing officer, also doubles as a makeup artist and director for SoapQueen.TV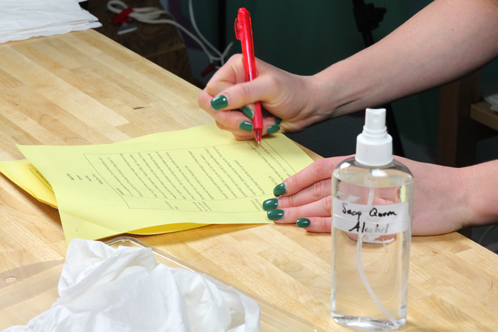 Kirsten, our on-set Gal Everything, making changes to the script right at the last second.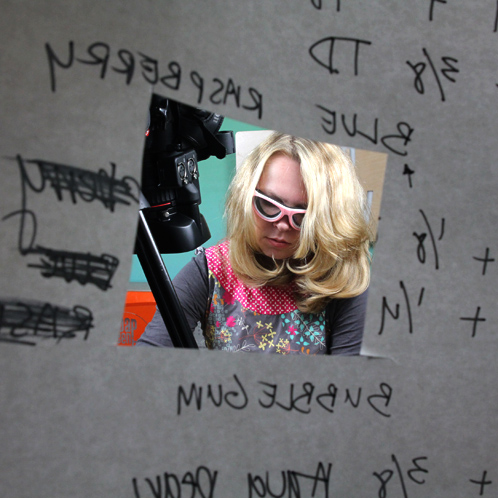 Super focused making the Cotton Candy Cold Process recipe.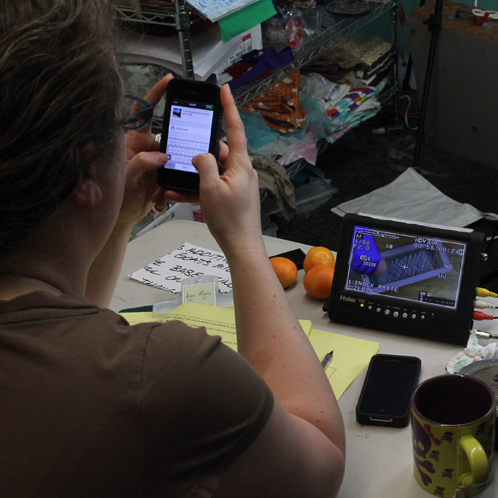 Amber – always multi-tasking (notice the dual phones?!)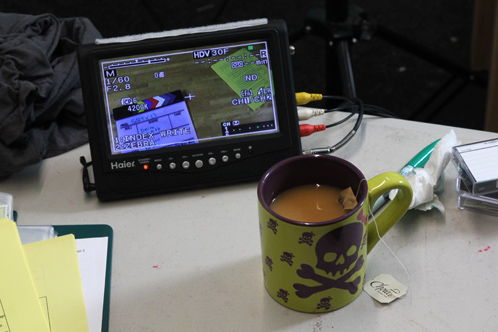 Tea fueled the crew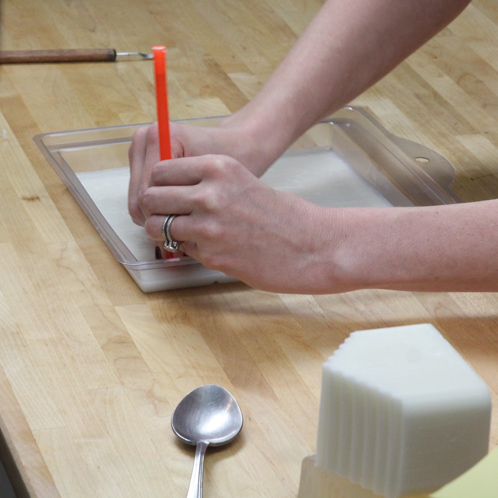 Making the dots for the super cute domino melt and pour soaps. This project uses a combination of Honey Melt and Pour and Goat Milk Melt and Pour.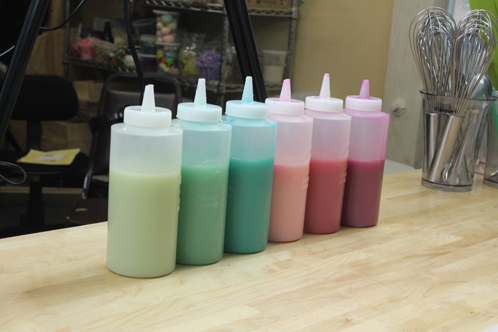 The colored soap batter for the cold process recipe. These colors are a combination of Aqua Pearl Mica, Neon Blue Raspberry, Ultramarine Pink, Electric Bubblegum and Titanium Dioxide.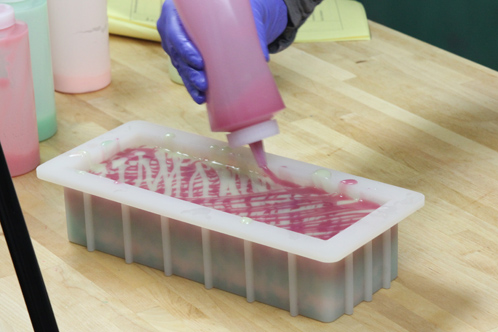 Making the cotton candy inspired soap! Check out the Instagram video below: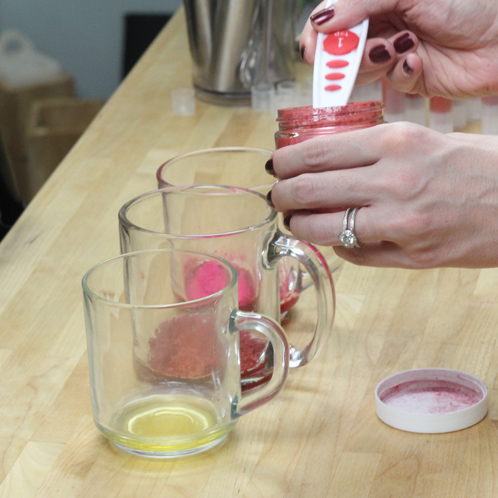 The bright colors for the lipstick were made with a combination of Cellini Red Mica, Electric Bubblegum, Brick Red Oxide and Coral Mica.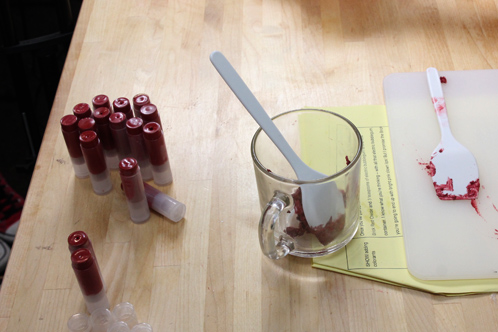 The colors are super pigmented with great coverage.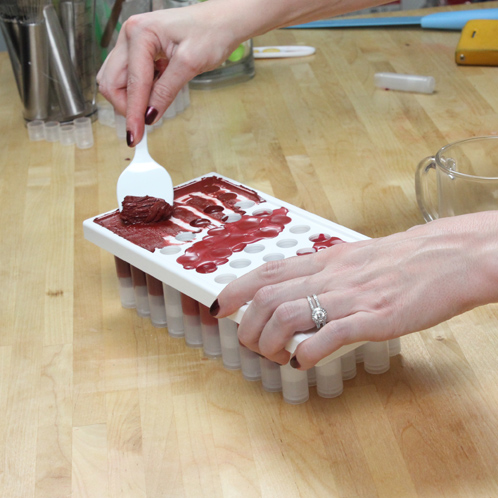 Demonstrating the Lip Balm Pouring Tray.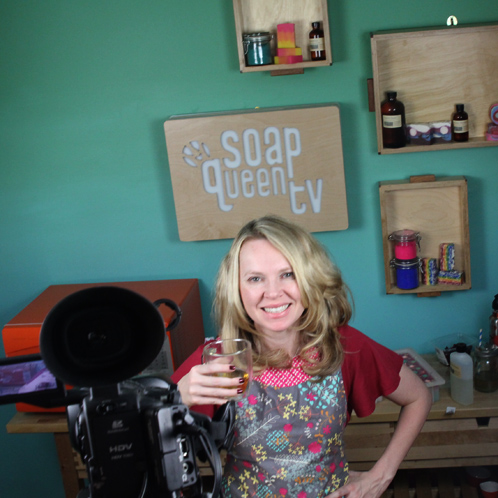 That's a wrap!
 As we head into the new year, what projects would YOU like to see on Soap Queen TV?