I'm happily adjusting to mommyhood and getting into a groove where I can make it into the Bramble Berry office a couple afternoons a week and work from home most mornings. Tuesday, I popped in to do an MSN.com interview for Bramble Berry's Small Business of the Year Award for Washington State. They wouldn't tell me the exact air date but I'll be sure to keep you all updated.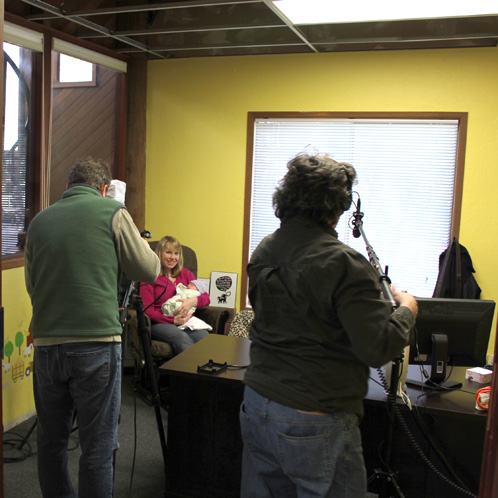 The film crew was awesome!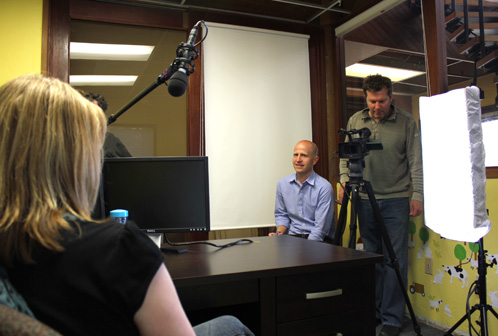 Notice all the kid friendly decals on the wall? I'm hoping he doesn't peel them off and eat them up!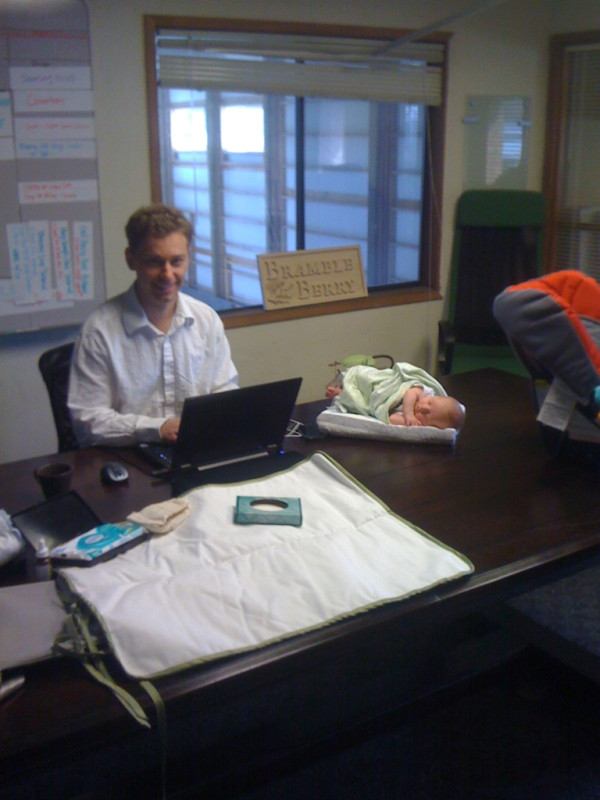 My wonderful husband by my side to help with Jamisen when I was in the hot seat. The boys are working together in the BB conference room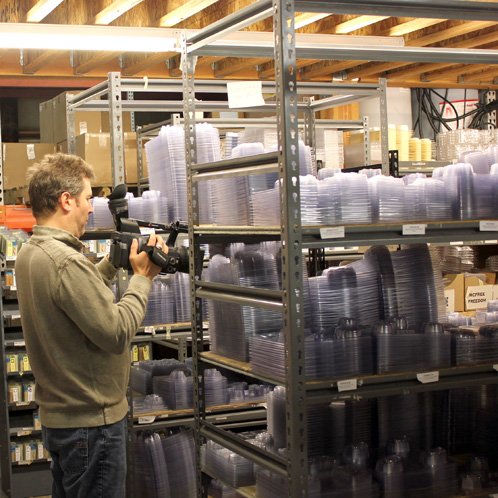 They filmed all throughout the warehouse too so hopefully that part will make it into the final cut. You may get your chance to see some of the Bramble Berry warehouse!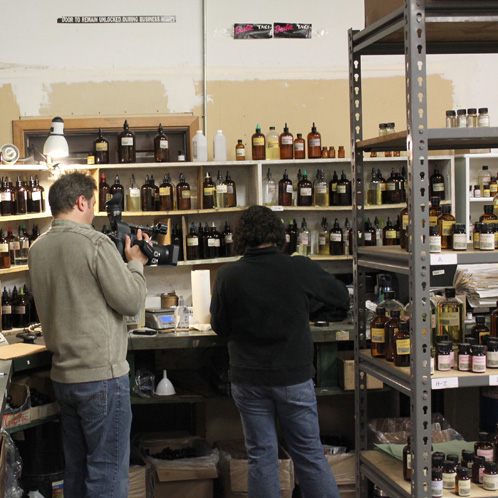 I hope Alaa wasn't too nervous pouring fragrances with the camera on her. She has a steady hand and I hope she makes the final editing cut. =)
Thank you to everyone that posted comments and suggestions to the eh hem, gassy baby issue. I am doing everything + a bit more: I'm off dairy, we've tried probiotics, no probiotics, no prenatal vitamins for Mom, prenatal vitamins for Mom, no soy for Mom, baby chiropractor appointments, two kinds of gripe water, 1 homeopathic treatment, chamomile tea for Mommy, chamomile tea (small amounts) for baby, fennel tea for Mommy (lots and lots of it!), a million different burp baby positions, feeding him upright + more. Something is working or some combination of things is working because Lil Man is decidedly less gassy. Thank you for all of your helpful suggestions. I'm going to keep doing all of it and then some just to make sure that Jamisen stays as happy and healthy as possible.
I will leave you with this photo of Jamisen after his first shower. He loved the warm water and so sooooo relaxed when it was all over.