For many soapers, opening a retail store is a dream come true. Sites such as Etsy & eBay make it easy to complete sales online. However, there's nothing quite like a brick & mortar store to display your creations and interact face-to-face with customers. With a year and a half of soaping under their belts, Erin and Kirsten opened Kensico Soap Bar in 2012.  Read on to learn her top advice for soapers.
Soap Queen: How long have you been soaping for and how did you get started?
We started creating bath and body products over a year and a half ago, and opened our retail store in September 2012. During our decade long friendship, we talked about creating a business that would be fun for our children and be a part of our neighborhood. After exploring several business ideas, a lightbulb went off in workshops held in NYC by Marla Bosworth. We were excited about creating a unique shopping experience as well as place for crafting, and wanted a place that was comfortable for all ages.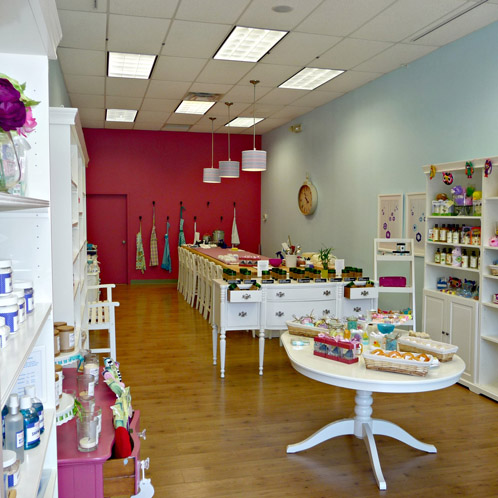 Soap Queen: What sort of advice would you give to those soapers just starting their businesses?
Lots of research. Starting a business is quite a learning experience. You will make mistakes, which is okay as long as you learn from them.  Also, find a mentor that will support you and be a wonderful sounding board. People appreciate creative products and will keep coming back for more.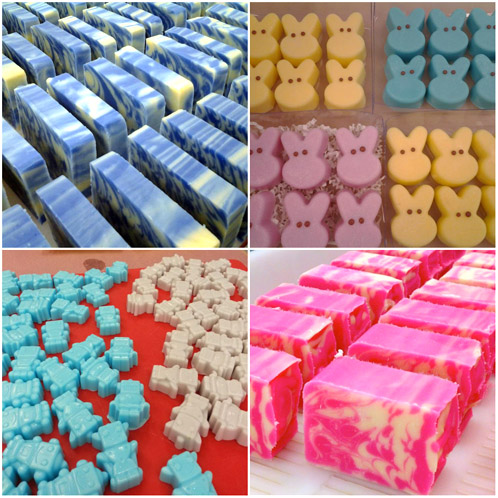 Soap Queen: How did you come up with the name for your business?
We live in Valhalla, NY, the home to Kensico Dam which was built in 1915.  When we came up with the idea of the store our children were attending Kensico elementary school.  We wanted a name with local history that people could identify with. And since we are fortunate to have an open studio space with large work counter , we thought Soap Bar would convey the feeling of creating at "the Bar".
Soap Queen: What is your favorite type of product to make?
We have different strengths. Erin enjoys the creative aspect of the melt and pour. Kirsten has fun creating cold process soaps.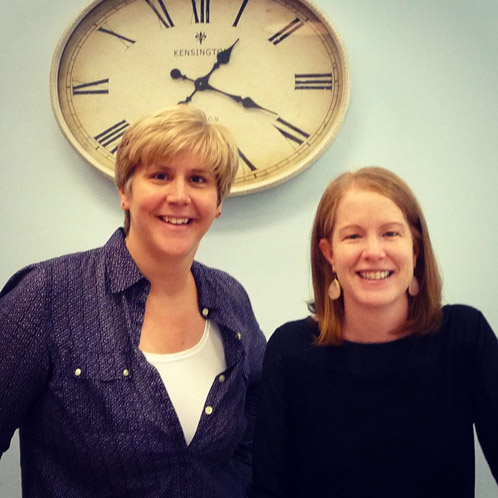 Soap Queen: What inspires you to create?
Between the different holidays and seasons, and our customers requests, we are always finding fresh inspiration.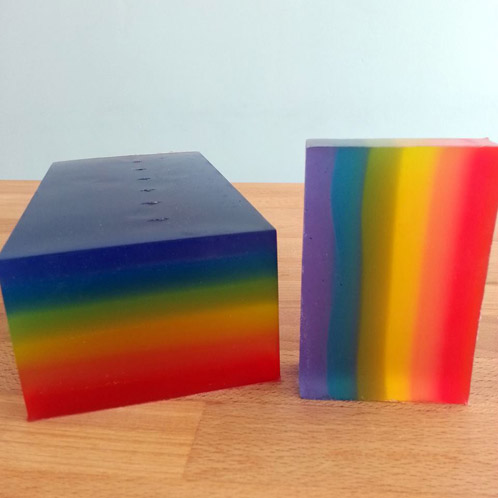 Soap Queen: What is your favorite Bramble Berry product?
Hard to narrow down! Both of us love the fragrance oils – Waterlily Orange, Rain, Pinot Grigio and White Ginger and Amber are some of our favorites.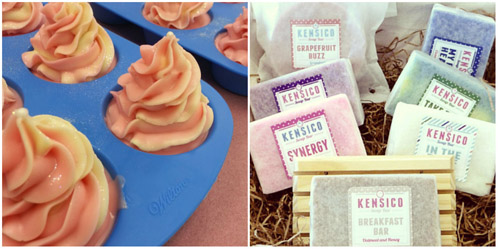 Find Kensico Soap Bar:
On Instagram
On Facebook
On Google+
On their website