Our new acrylic soap stamps are amazing in cold process soap. Because of the acute details they require some special attention. In our testing, we found that they worked best on one of our basic cold process recipes after 4-5 days of curing time. The soap can't be too soft or too hard so you'll have to experiment with your recipe to find the perfect consistency. Once you find a happy medium, the extra work will be totally worth it and "Life is Good"!
Do you like our colorful soap? Kristy from Kristy's Lovely Lathers made it on Soap Queen TV (see the blog post here). Video coming soon!
New Stamp Designs!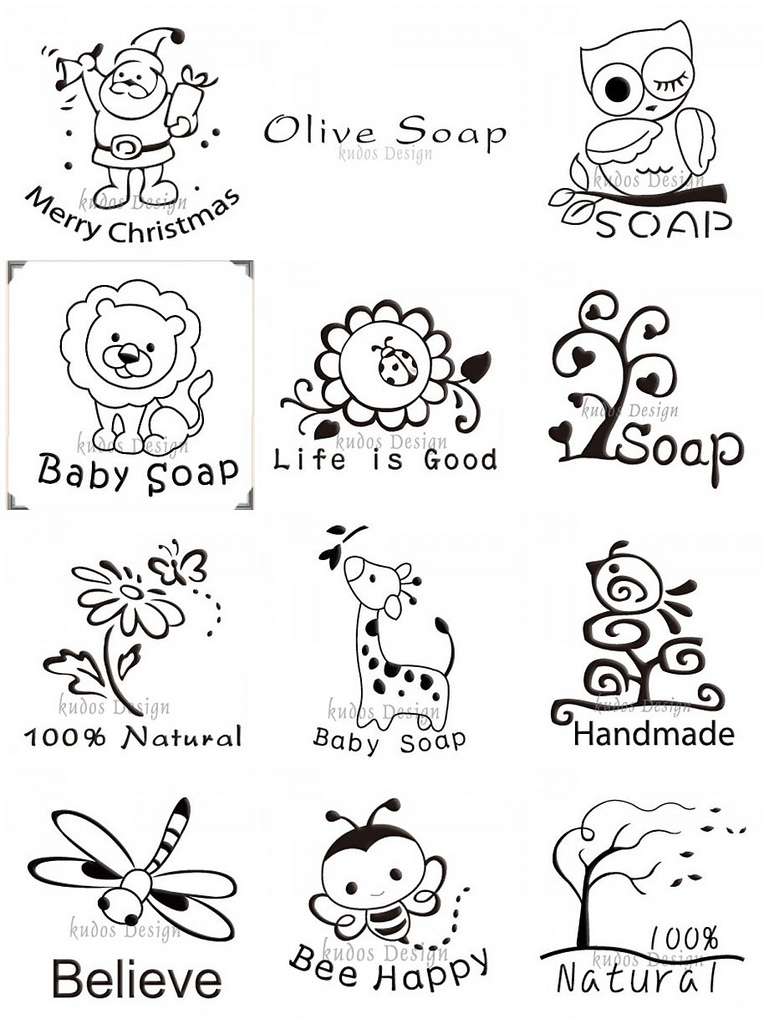 Santa Claus (discontinued), Olive Oil (discontinued), Owl
Lion Cub (discontinued),  Life is Good, Heart Tree
Flower and Butterfly, Giraffe Soap, Circle Bird
Believe, Bee Happy, 100%  Natural Windy Tree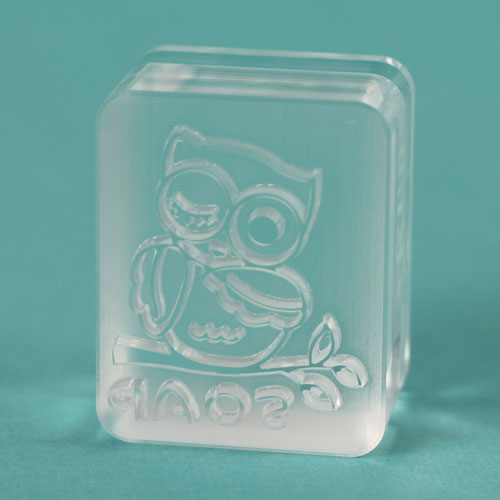 Using the Stamps: Apply slow pressure to the stamp with a slight rocking motion. Avoid the impression of the stamp base by not pressing the stamp all the way into the soap. Release the stamp from the soap by slowly and carefully wiggling the stamp out. Clean up the edges if necessary. However if the soap has the perfect "happy medium consistency" there should be no clean up. Try one of these basic cold process recipes.
Tip: Before Stamping, lightly spritz the stamp with rubbing alcohol. They'll release a little bit easier.
Below is one of our "fails" (and why we test all of our products for our customers). This is what the soap stamp looks like if the soap is too hard. The cute owl has seen better days!