The first day of summer was this past week (and it rained, but really, who tracks that stuff?!). Here's a treat so you can start your summer off right — brand new Bramble Berry products (yay!). Team Bramble Berry has been busy testing all the new products, and we're happy to share them with you.
About a month ago, the Soap Guild Conference and Bramble Berry gave a special gift to attendees. Every conference-goer got a mini-cold process kit that included our brand new 4″ silicone loaf mold and various colorants & scents. You can check out the full tutorials and ingredients here. We didn't want you to miss out on all the fun, so we made it available for everyone!
Who doesn't love new stick blenders (now available in green and white), as well as a brand new smokin' hot stand mixer that comes with an awesome 5 quart glass bowl. Looking for just the bowl on its own? We've got you covered there too! These mixing bowls are great for large soap batches, and they even give you enough room to do a generously sized in-the-pot-swirl.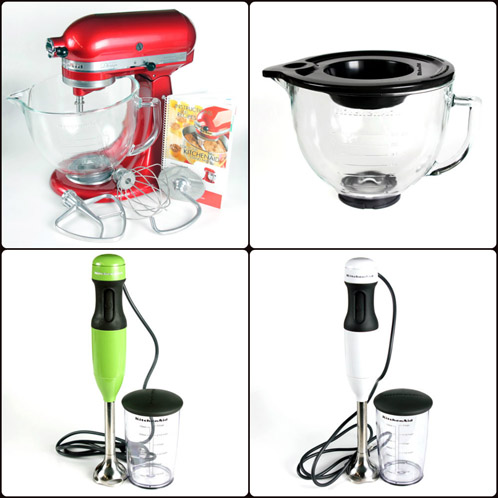 Top Row: Stand Mixer with 5 Quart Glass Bowl & 5 Quart Glass Mixing Bowl with Lid
Bottom Row: Green Stick Blender & White Stick Blender
Trying new molds is one of the best parts of soaping, and there's almost a dozen new ones for you to experiment with. Experiment with the Pirate Mold for a fun summer party for example, or the 4″ silicone loaf mold for those recipes you've been dying to just try out (it holds just 18 ounces when filled to the brim, perfect for test batches). The Silicone Liner for 18 Bar Mold will save so much $$$ in time alone (no more lining that mold!).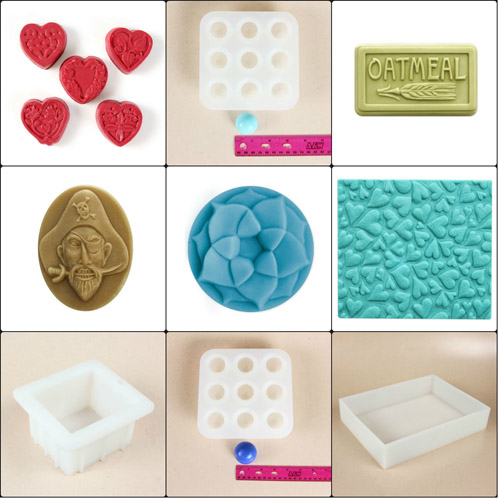 Top Row: Guest 5 Hearts Mold, Medium 9 Ball Silicone Mold, Rounded Oatmeal Mold
Middle Row: Pirate Face Mold, Guest Lotus Mold, Tray Carved Heart Mold
Bottom Row: 4″ Silicone Loaf Mold, Large 9 Ball Silicone Mold, Silicone Liner for 18 Bar Mold
Looking for a new book to help boost your business? We've got 'em! Good Manufacturing Practices by Marie Gale and Efficiency in Scaling by Kendra of Amathia Soapworks are excellent for high volume soapmakers who want to streamline their processes. Our very own Kathryn Hackney also wrote the Cold Process Colorant Master Class for those of you looking to hone your soap coloring skills.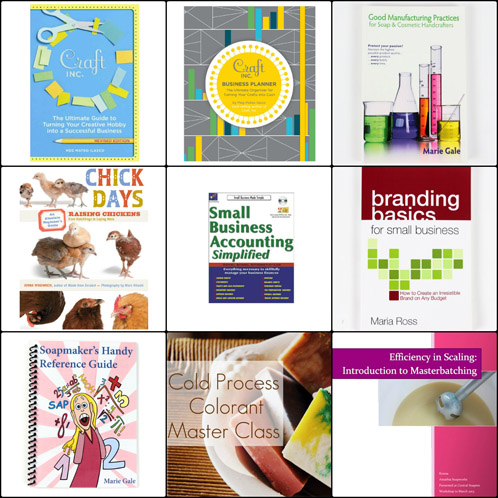 Top Row: Craft, Inc. Revised Edition, Craft Inc. Business Planner, Good Manufacturing Practices
Middle Row: Chick Days, Small Business Accounting Simplified, Branding Basics for Small Businesses
Bottom Row: Soapmaker's Handy Reference Guide, E-Book Cold Process Colorant Master Class, E-Book Efficiency in Scaling
The newest issue of Let's Get Soapy from Soapylove is now available. Neon colorants and geometric patterns are all the rage right now,  and the tutorials are perfect for fun summer projects. The magazine comes with a set of color blocks, sent to your house, to get you started on your perfect neon soap tutorial.
These downloadable cards add a great finishing touch to any Father's Day, Mother's Day and Valentine's Day bath & body products.

4th of July Day Cards Digital Download, Mother's Day Cards Download & Valentine's Day Cards Download
We've also introduced a triple-threat of new oils. Get ready to soap with Argan, Canola and Chia Seed Oil! These lightweight oils will add that extra touch of skin-loving goodness to your cold process and balm recipes, and you'll be wondering how you ever soaped without them.

Argan Oil, Canola Oil, & Chia Seed Oil
With a whole line of botanicals, you can try your hand at a new project — potpourri! You can also use these botanicals to infuse your oils to create all-natural colorants for your soaps. For more on how to infuse, check out this e-book.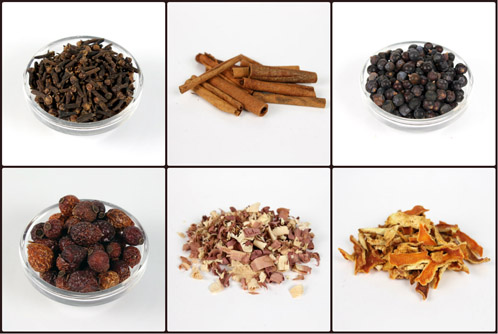 Top Row: Cloves (Whole), Cinnamon Sticks, Juniper Berries (Whole)
Bottom Row: Rose Hips (Whole), Cedarwood Chips, Orange Peel (Ribbon Cut)
Never made potpourri before? Try Nature Fix, the ultimate fixative to make the scent of your sachets last longer. It is a great alternative to other fixatives like benzoin and orris root which have been known to increase skin sensitivity and cause an allergic reaction.
You've been asking and we finally got them back in — plastic bail jars in both the 4 and 8 ounce sizes.  These jars are great for bath bombs, scrubs, salts, and more. Let us know what you use them for on Bramble Berry's Facebook page!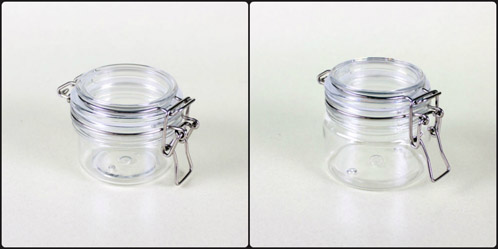 4 oz Plastic Bail Jar & Short 8 oz Plastic Bail Jar
If you need another all natural colorant, these Cambrian Clays perform beautifully in cold process soaps. They come pre-dispersed so you can add them to your batch without having to worry about cracking, accelerating trace or separation.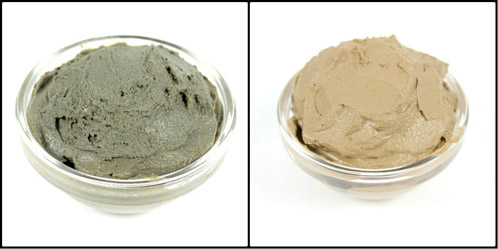 Cambrian Blue Clay (wet) & Cambrian Yellow Clay (wet)
Cera Bellina Wax is natural derivative of beeswax and will give any lip balm, lotion bar or emulsion and nice smooth and luxurious texture. Try using the wax in the Tutorial for Everything Balm or the Lotion Bar Love tutorial to feel the difference for yourself.
We have a surplus of Olive Oil Melt & Pour and we wanted to share it with you! Our Olive Oil Melt & Pour Base is super gentle and provides a deep, creamy lather. If lotions are more your thing, we've also included an Aloe Lotion Base.
Surplus Olive Oil Melt & Pour Base
After weeks of testing by members of our S.O.A.P. Team, we finally revealed the winners. Check out this blog post for more info, and welcome Tart Apple, Shave and a Haircut and Spring Meadow Fragrance Oils to our fragrance family. And because we love new scents so much, we're also introducing Cucumber Oak Fragrance and Green Tea & Cucumber Fragrance Oil, as well as our newest essential oil, Red Brazilian Mandarin. If you lean more toward lip balms, we've brought back a reformulated  Coconut Flavor Oil, and added a Winter Clementine Flavor Oil.
Have you tried any of Bramble Berry's new products? If so, let me know in the comments what you thought, how you used it, and what you'd like to try next!