Happy Easter Weekend! We have had so much fun spending so some quality time in the sunshine and blue skies (spring has arrived here in the Pacific Northwest!) and we can't wait for the summer. This morning, we had a wonderful Easter brunch with Uncle Erik and Aunt Cheriss where we made delicious Easter Pancakes. We also introduced Jamisen to a new book – Peepsqueak by Leslie Ann Clark. He loves it!
This week, I was inspired by all the fabulous photos of your soapy projects come in and one in particular caught my eye. Check it out and see if it catches yours as well!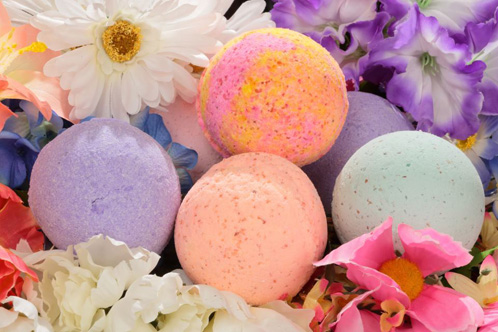 This week's photo comes to us from Ramona from Simply Sisters. Ramona's gorgeous bath bombs caught my eye as soon as she had posted them on Bramble Berry's Facebook page because of their fun and bright colors. She told us that they were all made from Bramble Berry's fragrance oils, micas, salts and butters. Don't they just scream spring (and sunshine) to you? And you should totally check out her new-and-improved website, it's too cute. Thank you so much Ramona, for being such a great part of the soapmaking community on our Facebook page and keep your eyes open for a special little package being sent your way!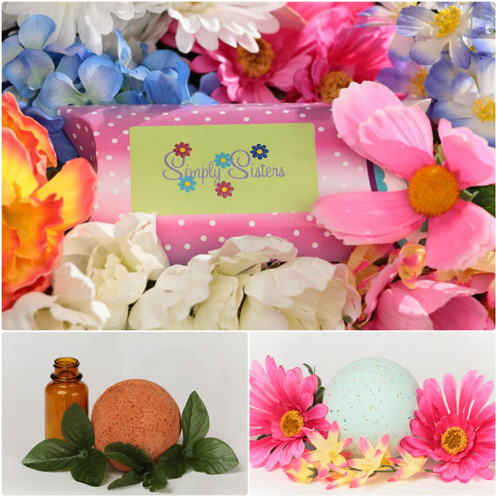 Ramona's Facebook Page: Simply Sisters Bath Works
Ramona's Website: Simply Sisters Bath Works
Would you like your photo or project to be featured on the blog? Come join us for soap talk, contests and lots of crafty inspiration on Bramble Berry's Facebook page and share a photo of your latest project. Your handmade soap might be next week's feature! Do you have a full tutorial to go with your soapy project? Submit your recipe to teachsoap(at)brambleberry(dot)com to get have a chance of winning a $10 Bramble Berry Gift Certificate, click here for more details!