Happy February! I'm so excited for Valentine's Day and all the soapy projects that you have planned. Need a little inspiration? Check out this bath fizzy tutorial For the Love of Waterlily and our Embedded Hearts M&P Tutorial for some ideas. We've also introduced a brand new Make it Monday contest with a twist: it's a Make it Month!
And now the winner of this week's Facebook Photo of the Week!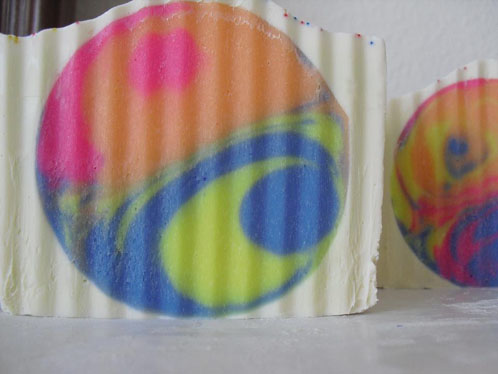 This week's photo comes to us from Jessica of  BellaBrice Body Care. She said that she used our Heavy Duty Column Mold for her Neon Swirl Soap and loved how it turned out. We definitely agree! And she even had a tip: using a bit of Mineral Oil (or Cyclomethicone) on the inside of the mold makes it super easy to unmold and pop out later. Thank you for submitting your photo this week, Jessica! Keep your eyes out for a special little package coming your way.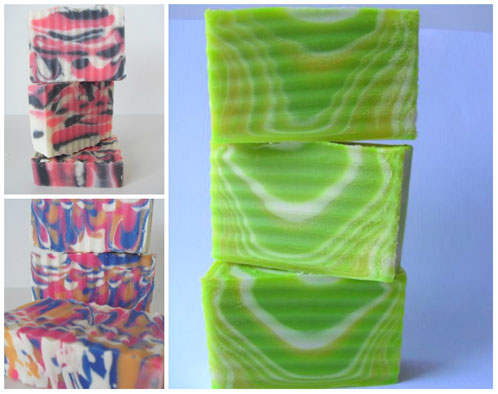 Jessica's Facebook Page: BellaBrice Body Care

Jessica's Etsy Shop: BellaBrice Body Care
Would you like your photo or project to be featured on the blog? Come join us for soap talk, contests and lots of crafty inspiration on Bramble Berry's Facebook page and share a photo of your latest project. Your handmade soap might be next week's feature!