The BB crew took an educational field trip to our "brother" company,  ELF Industrial, to learn the ropes, see some new molds and bond over some 'za (what we used to call pizza in the 80's). My younger brother, Erik, is the manager of the company and was a gem to take the afternoon to show us the ins and outs of the company. Erik also runs Bramble Berry's retail store, Otion the Soap Bar and The Soap King blog. I am especially thankful to have Erik on board running these two ventures with the little Bramble Bump about to make his appearance any day now (April 23 is the due date!).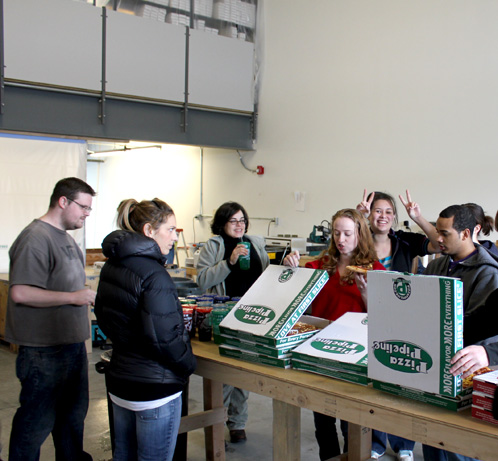 Yummy pizza from Pizza Pipeline in Bellingham. Have you ever had Taco Pizza? We have and it's heaven!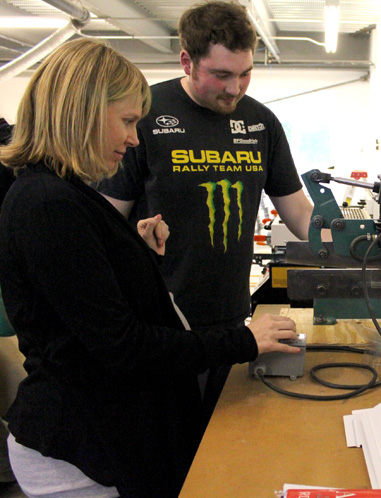 Korey from ELF is teaching me how to use the fancy schmancy, air pressured, mold cutting machine. I'm a bit terrified of its strength to cut plastic (and fingers!)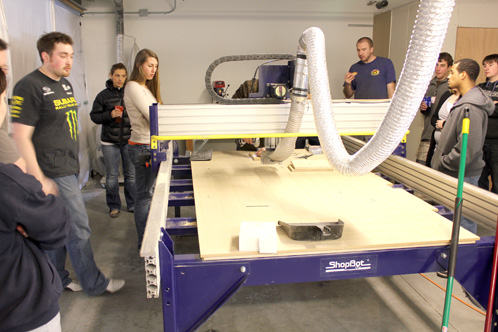 The BB crew watching the CNC machine at work. We're in silent awe.

The CNC machine (Computer Numerically Controlled) is what cuts out our mold designs before we actually make them into molds. We program the machine to cut a design out of  a porous aluminum product. The final product is called a "die", which is what we form the plastic around for a finished mold.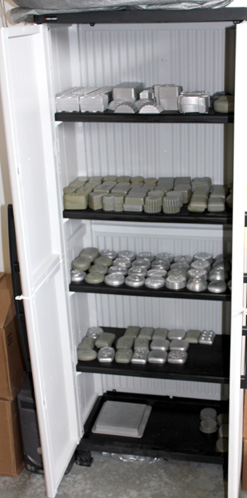 These are a bunch of dies made by the CNC machine; a beautiful (and expensive!) sight.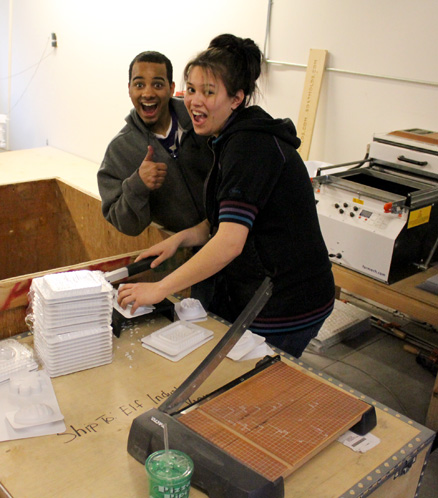 DJ and Kalea from BB warehouse crew are using a special cutter to round the corners of our 3D molds (and hamming it up for the camera)! Check out out 3D mold designs here.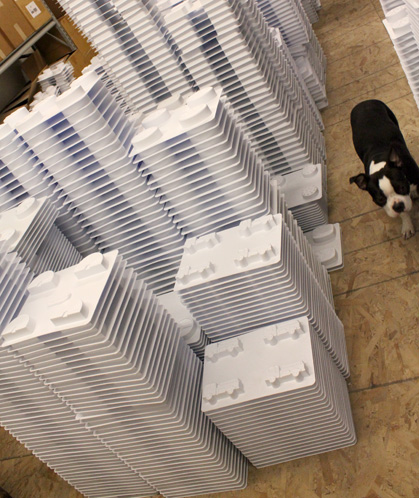 Toby the guard dog checking the mold inventory.
See more ELF mold designs here! Want your own custom mold? Erik does custom molds out of silicone, clear plastic and white plastic. More information on that here.