It's time for another Bramble Berry Athletic Club charity shout out! If you're a daily Soap Queen reader you're probably familiar with BBAC and know that Bramble Berry donates a portion of our profits to local non-profit organizations. Starting BBAC was a way to connect with some of our customers equally as passionate about giving back and a way for Bramble Berry to donate to a wider variety of charitable causes that touch the lives of our customers.
Claire Dann Graduated from UW in 2012 and is now on her way to Oxford for grad school. She was one of the top fundraisers for the UW Relay For Life event and loves making lip balm from Bramble Berry in her spare time (when she's not studying). Thanks for representing BBAC, Claire, we're so proud to have you representing Bramble Berry!
Tell us about your charity!
Relay For Life supports the American Cancer Society. Because cancer never sleeps, the event is 24 hours long. The event honors cancer survivors and remembers loved ones that lost the battle with a candle light ceremony at dusk (always very emotional). My team, Paul's Pals, camped out overnight and took turns walking and running around the track. Thanks to Bramble Berry's charitable contribution, my team was able to raise over $5000 for the cause!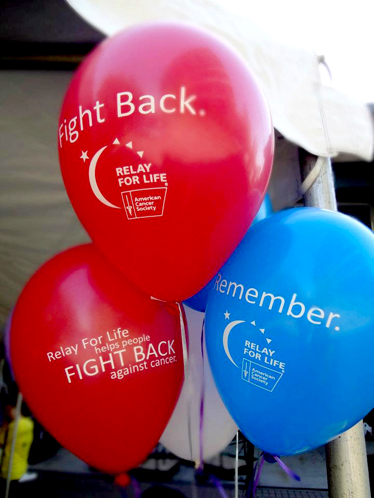 Why is this charity so special to you?
The number one reason I chose this charity is because I love my Dad. After beating a form of kidney cancer called "renal call carcinoma" in August 2009, we found out that the cancer had returned, was stage four, incurable and very serious. The news rocked my world and changed my life perspective. While the cancer is not gone, it has remained stable thanks to new medication on the market. That's why this charity is so important to me. By raising money for the American Cancer Society, I feel like I'm directly helping my Dad. It gave me something to focus on so I could do something proactive to fight for him. He's now a survivor in my eyes!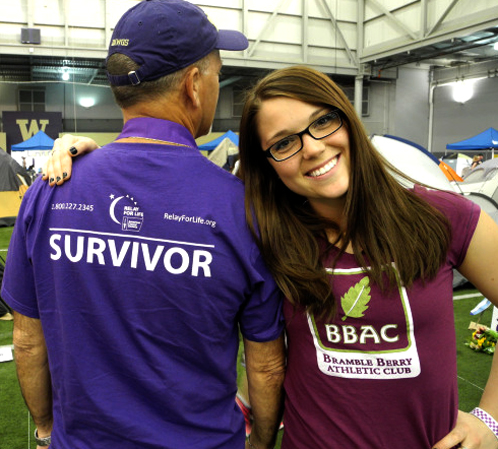 My Dad was so proud to wear his "survivor" shirt this year. It was a special moment for my family. I definitely didn't cry…ok…I cried like a baby. The whole event can get very emotional, especially if you have someone to fight for!
What's your favorite Bramble Berry product?
I love the Bramble Berry Vegan Lip Balm Base! Since I made my first lip balm (just for fun) I've never been back to the old grocery store stuff. Yuck. I'm totally addicted and will probably be making lip balm for the rest of my life. My favorite blend is 1 part Blueberry Bliss and 1 part Buttercreme. It's reminds me of blueberry pie!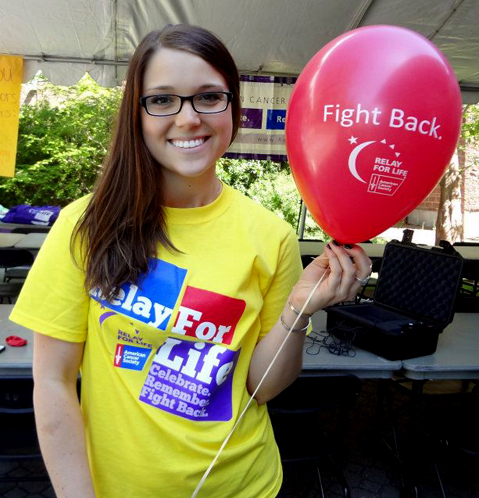 Check out some of the other 2012 BBAC shout outs: Patty Staniewicz, Kerri Kretzmeier, Harmony Davis, Bonnie Garrity, Andrea Edgar and be sure to see BBAC 2013 for a list of this year's athletes.