There's no shortage of fun around the Bramble Berry offices and we let that spirit of fun spill over into charitable activities too. Whether it's testing a recipe for soapy silly putty, holding an office trivia competition or doing our weekly Team Awesome drawings to recognize outstanding employees, we're not afraid to mix work and play.  It's even better when we can have a little fun outside the office too!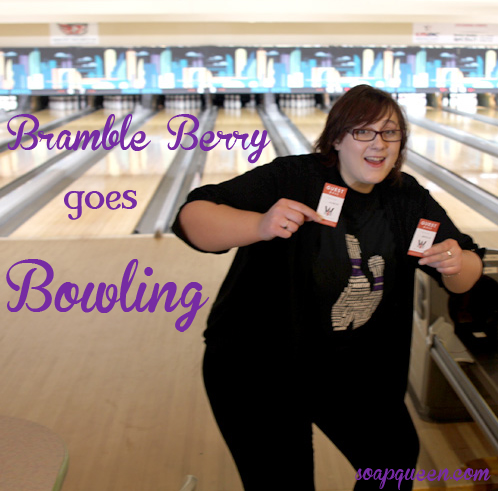 Bramble Bowler and Customer Care Team Member Rachel shows off the passes she won to the Whatcom Museum of Art & History.
After all the fun we had at Bowl for Kids' Sake last year, we were eager to join in on the fun again! Not only was this an opportunity to support the work of Big Brothers Big Sisters Northwest, our Bramble Bowlers also got to flex their bowling skills (or lack thereof) too. So maybe we weren't the best team out there, but I think it's definitely safe to say we had the most fun.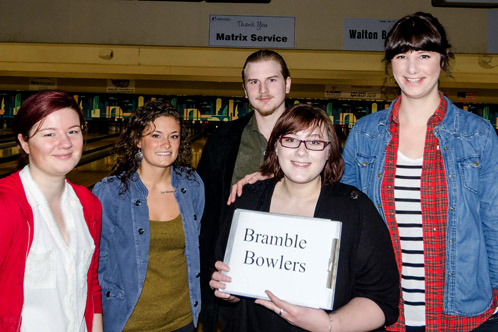 Our intrepid team of Bramble Bowlers. From left to right: Michelle from Shipping, Lauren from Packing, Ryan M. from Research & Development, Rachel from Customer Care and Kirsten from Social Media. 
Bowl for Kids' Sake is just one of the many volunteer events Bramble Berry participates in each year. From the beginning, Bramble Berry has always believed in giving back to the community, and we're fortunate to have many non-profit organizations that do amazing work in Bellingham and beyond. In the past, BrambleBerrians have participated in events such as the Salvation Army Shopping Trip, an Americares soap drive, and a Northwest Center clothing drive. As a small local business, we're committed to enriching our community by helping those around us, even if it's something as small (and as fun) as a few games of bowling. =)

Interested in learning more about Big Brothers Big Sisters? Check out their website here.