Summer is coming up soon and that means the beginning of race and marathon season. We've sponsored our 2nd Annual Bramble Berry Athletic Club Team this year and soon enough, we will be hearing all about their events and races. In the meantime, check out this interview with one of our amazing athletes from 2012's team, Renee DiMichele and get ready to be inspired! I love that she wore her BBAC soapywear to the race. It's made out of high performance bamboo material (eco friendly too!) and it's great for working out.
Tell us about your event! What was your favorite part?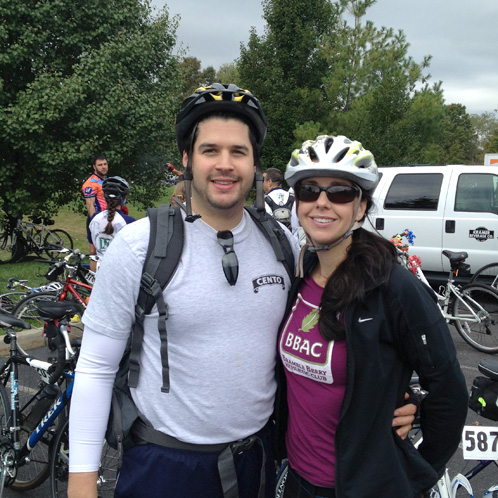 I rode in a 78-mile journey bike ride from the city to shore in New Jersey that supports funding towards multiple sclerosis research. This was an event that I started riding in about three years ago, and it is truly one of the most amazing experiences I have ever gone through. I think my favorite part of the event is seeing how much this means to those who have to live with multiple sclerosis. They were there at the very end, showing their love and  support to the riders and thanking each and every one us as we crossed the finish line.
What is your favorite Bramble Berry product?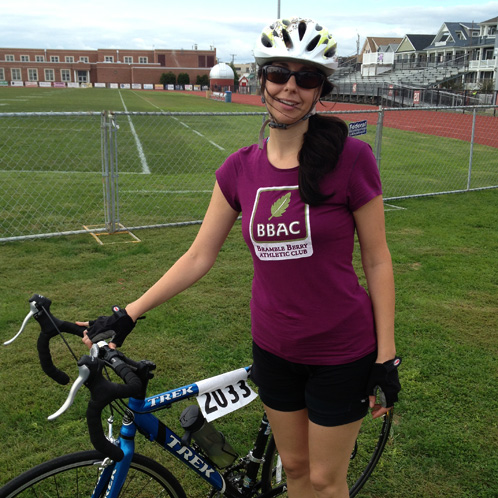 I absolutely love your products, and it is just so hard to choose only one, but I think that I'd really have to go with either your fabulous essential oils or the great clays that you carry — both are great for soaping! Your customer service is also a great product that you put forth and I always get the help I am looking for from your team.
How did you get into soaping?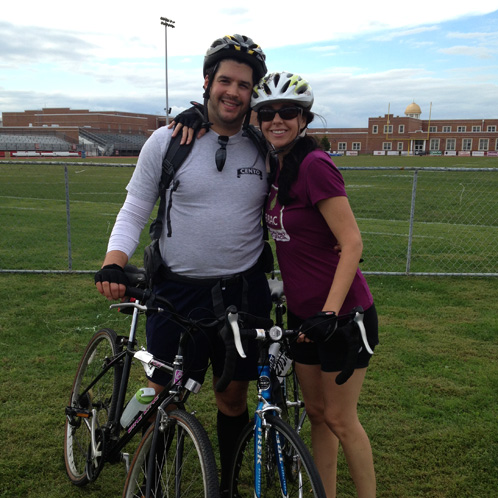 My whole journey with soaping  started about three years ago when I walked into a non-commercial bath and body store for the first time. I immediately fell in love with the concept of using all-natural beauty products and I bought my first bar of cold process soap bar that day. Later, when I was talking to my husband and telling him how enamored I was with the idea going all-natural,  I realized that I could actually make these products for myself. I began researching it that day and since then I have never stopped.
Thank you again Renee for being a great part of the BBAC team! I am so happy that we were able to sponsor you in your event and can't wait to hear more about the amazing work you do in the future. I don't think I've ever taken a bike ride over 15 miles; 78 is inspiring! ~Anne-Marie
Did you miss our other interviews with Renee's BBAC 2012 teammates?  You can read their interviews here:  Claire Dann, Patty Staniewicz, Kerri Kretzmeier, Harmony Davis, Bonnie Garrity, & Andrea Edgar.