It's another new month (already?!) and I've enjoyed creating and soaping the fun projects and blog posts that have been posted. Missed them? Check out our archives for last month here. Another highlight of last month was seeing the variety of projects that our customers created with our #Baby Powder contest and it inspired me for Bramble Girl themed projects. And now it's time to announce the winners of our #Baby Powder Challenge; drum roll please!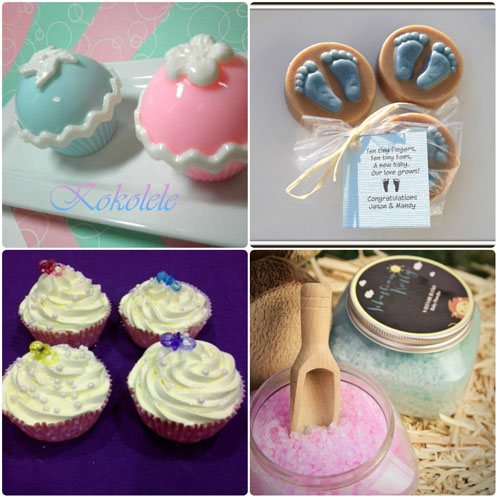 Top Row: Maria from Kokolele Soaps & Oliver Acres Family Farm – Goat Milk Soap
Bottom Row: Do Me A Favor Designs & Sebastian de Kolly
Thank you to everyone who participated in our #Make it Month contest and you can view all entries here on Bramble Berry's Facebook page. Sound like fun? Check out our sample contest for the month of March here.