Did you miss the contest? If so, you can read about it here. But don't worry, you can still cash in on the Aloha Mold promotion. Keep reading…
Congratulations to the following WINNERS (picked at random)!
Laurie: "I would like a "FULL" moon. All I can find are half-moons!"
Ema: "Suitcases!!! Who couldn't use travel size soaps that are already ready for the trip?"
Holly: "I have been looking for cute owl soap molds! Owls are super trendy right now, and there isn't a lot out there."
Marion Catalano: "I love snails, those cute ones with the house attached,I grew up with them in Germany, I can't really find them here in America……"
Winners, please email info(at)brambleberry(dot)com with your shipping address and let us know which FOUR molds you would like. Browse the molds you can choose from HERE.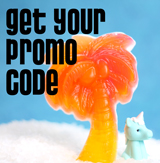 Thank you for all who participated. We got some really good ideas for new mold designs! We also got some really funny replies like a mold that lines itself and prevents soda ash from forming. Believe me, if there were something like that out there, we would be all over it!!
As a thank you for your participation, we want to give all of the Soap Queen Readers a promo code to use on any of the aloha molds. Promo Code: ALOHA20
Using this code will get you 20% off of any of our Aloha molds. See them all by clicking this link!
To use the code, just enter ALOHA20 in the coupon code section of the check out screen! Expires May 31st.