On our (super active) Facebook Fan Page, Cigar Bands come up in conversation at least once a week – how to create them, how to use them, how to print them etc… and though we're a little slow, we finally got the hint and created some easy cigar bands that you can customize yourself for your products. This cigar band was designed around the oh so popular 12 Bar Square Silicone Mold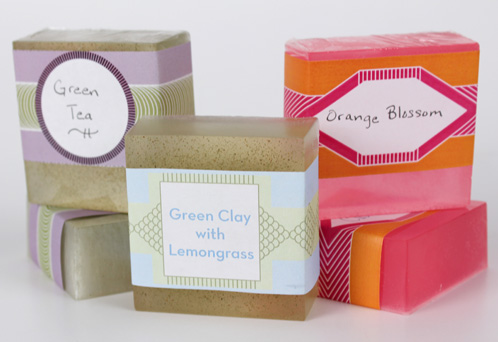 ONE: Download your free PDF Cigar Labels from Bramble Berry and cut out your labels.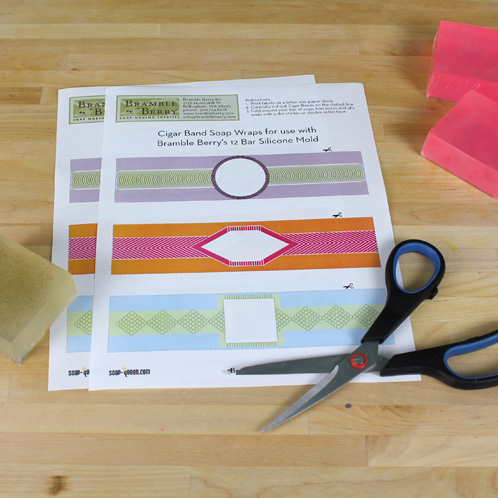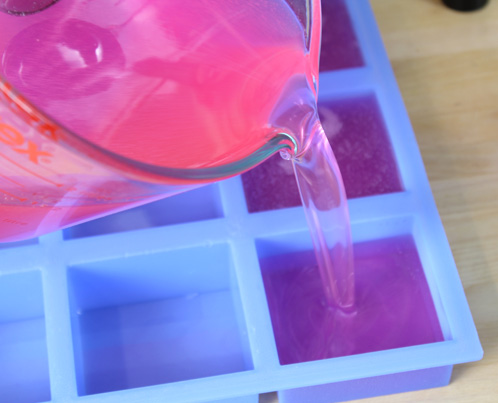 In the picture above, I used the Electric Bubble Gum neon colorant in Shaving Melt and Pour base. Try premixing the colorant ahead of time so it's ready when you want it. This time I used 1 teaspoon of Electric Bubble Gum mixed with 1/3 cup glycerin. Use the mini mixer to save some time and elbow grease. Oh, and I used the left over Orange Blossom from my bath bomb project last week. Smells. So. Good.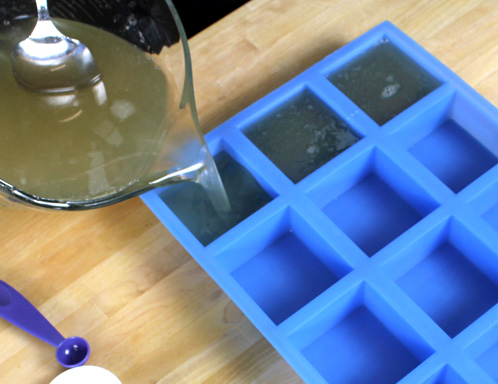 I also experimented with some Zeolite Clay in the Shaving Melt and Pour base. It can get a little clumpy in MP so I mixed it with a liquid glycerin. In the picture above, I mixed 1 teaspoon of Zeolite Clay with 2 teaspoons of glycerin and added the entire mixture to about 5 cups of soap. The soap above is scented with the sweet and fresh Green Tea.
TWO: Unmold your personalized and creative soap from the 12 bar square silicone mold and wrap in plastic wrap. Want tips on wrapping your soaps? Check out this episode on Soap Queen TV on Packaging.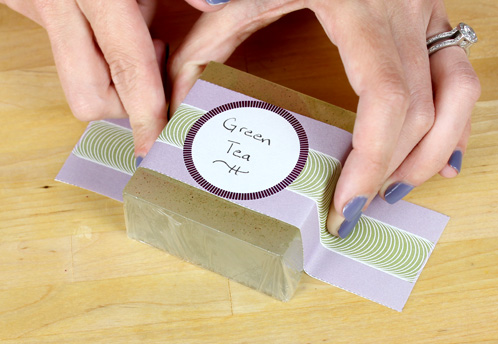 THREE: Center the label over the square bar of soap and crease the sides of the paper.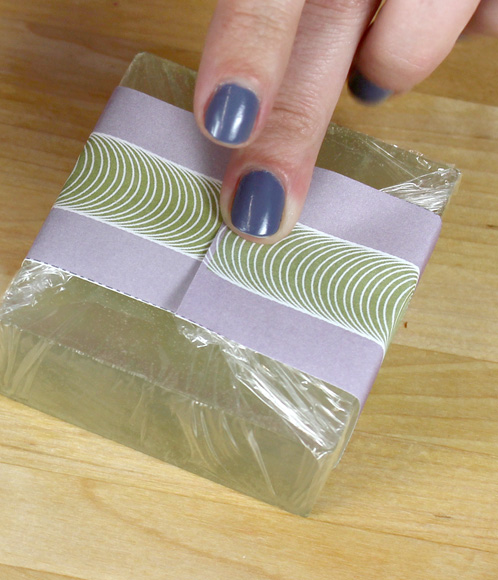 FOUR: Fold the sides over to the back of the soap and adhere the two sides with clear tape.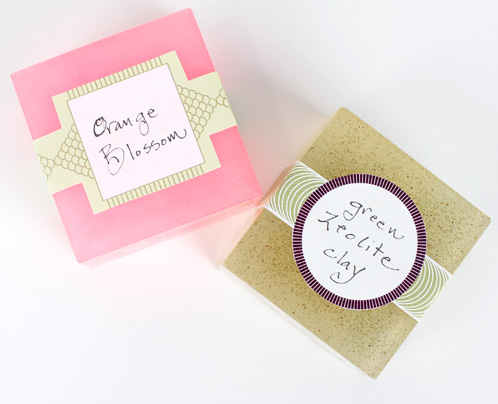 Optional: Customize these labels even more by cutting out different shapes of the label. See how I cut off the orange part of the label on the pink soap and the purple part of the label on the clay soap? There's always a way to make it your own! You can also print on clear label stock and put that over the white area if you have an uneven amount of labels to soap.