Heading to a holiday party and need a quick gift? This adorable holiday potpourri jar can be assembled in 10 minutes or less! This project incorporates plenty of holiday hallmarks, including cinnamon sticks, cloves and of course, the sweet and spicy fragrance of freshly baked pumpkin pie. Downloadable (free)! labels make this a complete gift giving tour de force.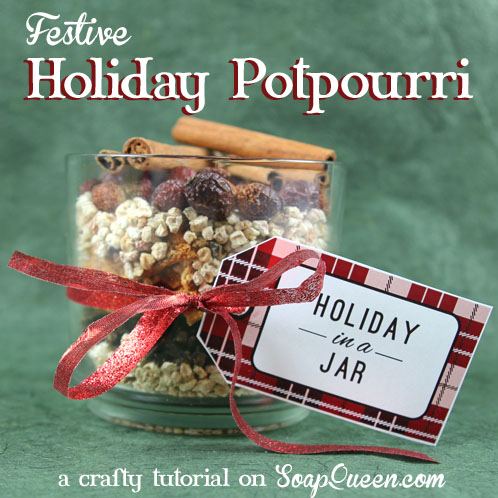 What You'll Need:
2.5 oz. Nature Fix
1 oz. Whole Cloves
1.7 oz. Orange Peel
1.2 oz. Rose Hips
4 – 5 Cinnamon Sticks
3 mL Pumpkin Pie Candle & Soap Fragrance
Festive Holiday in a Jar labels

Click here to add everything you need for this project to your Bramble Berry shopping cart! Hint: This "Buy it Now" button comes with 1 jar. If you want to make more than 1 potpourri, pick up multiple jars and a few extra baggies of the rose hips.
ONE: In an airtight container, add 3 mL of Pumpkin Pie Candle & Soap Fragrance to 2.5 oz. of Nature Fix (we like using our 8 oz. glass bail jars). With gloved hands, work the Nature Fix around in the jar to disperse the scent. Close the jar and shake. Ideally, you'll let it sit for at least 2 hours to allow the fragrance to soak in. But, if you're in a gift-giving pinch, you can skip that 2 hour process.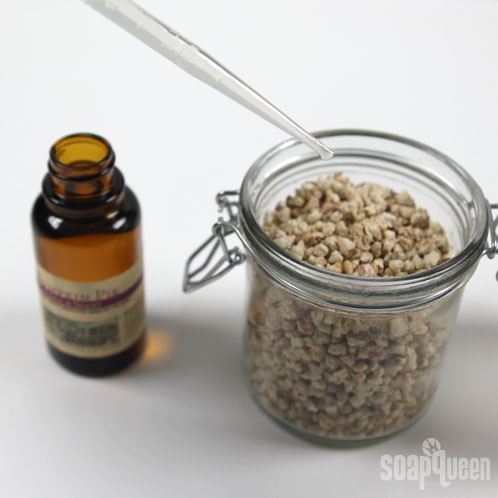 TWO: After you've let the Nature Fix sit, pour 1.3 oz. into the Glass Candle Jar.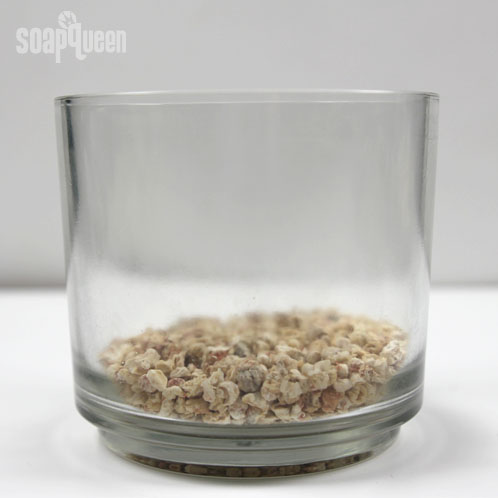 THREE: Add a 1 oz. layer of Whole Cloves.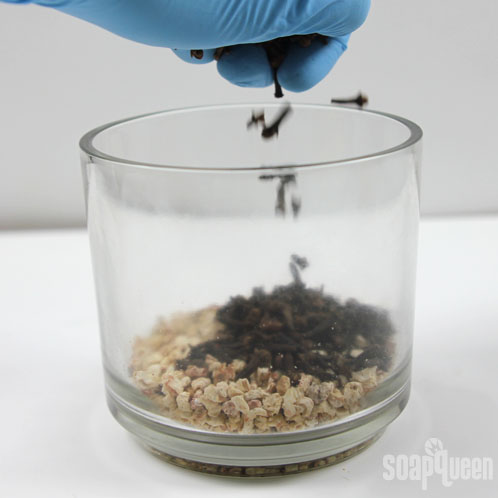 FOUR: Add a 1.7 oz. layer of Orange Peel.
FIVE: Add the remaining 1.2 oz. of Nature Fix.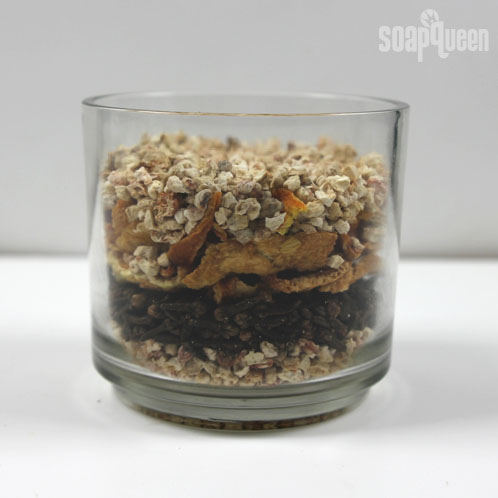 SIX: Garnish the top with 1.2 oz. of Rose Hips and 4 – 5 Cinnamon Sticks.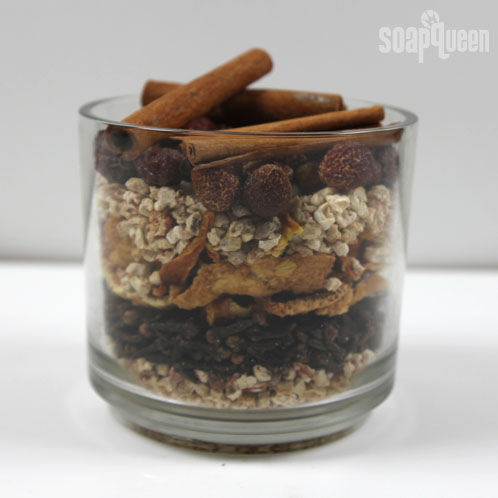 Your potpourri is ready to go. This project is as easy as (pumpkin) pie! Don't forget, you can also download and cut out these awesome holiday tags to add a finishing touch to your project. There are four fantastic designs to choose from. Your costs for this project are an affordable $7ish per jar, making this easy to give (and sell) for the holidays.